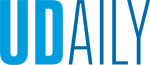 UD students practice veterinary care in animal hospital externships: youtube.com/watch?v=7nwx7tw01Xc
Animal care
Article and video by JT Maher Photos by Monica Moriak March 11, 2022
Veterinary medicine externs get firsthand experience in animal hospitals
Thanks to University of Delaware alumna Stephanie DeMarco, DVM and a carefully designed externship course, UD pre-veterinary medicine majors were hands-on this winter at local animal hospitals.
Seeking to get UD students meaningful clinical experiences, the Department of Animal and Food Sciences in the College of Agriculture and Natural Resources turned to DeMarco, who boasts two decades of veterinary medicine expertise, to capitalize UD's unique, five-week Winter Session. The course, Animal and Food Science Experience (ANFS 464), is becoming a January staple for UD juniors with their eye on the veterinary profession. Over the winter, Blue Hens worked at Windcrest Animal Hospital, Hockessin Animal Hospital and Talleyville Veterinary Hospital.
"The externship program essentially got started because I was a veterinarian that was working in a nearby hospital," explained DeMarco, "I was consistently getting students who wanted to shadow, but shadowing doesn't allow them to actually put their hands on animals."
As externs, the pre-veterinary medicine majors applied the skills and knowledge they learned in their coursework. The winter externship, which takes an educational approach to hospital work, is sandwiched between fall and spring clinical courses – Clinical Pre-Vet Experience I and II. The classes allow undergraduates a deep dive into technical veterinary skills. The three-course sequence is intentionally designed to make veterinary school applicants as competitive as possible. UD's esteemed pre-veterinary medicine program gives students a major advantage in veterinary school acceptance and success; approximately 80% of UD applicants are admitted to vet school — twice the national average (40%).
"[The students] were coming to me asking for jobs, but then they didn't have experience," explained DeMarco, "Being this close to the University, my alma mater, I thought 'What can I do about this?' and so we made this class sequence where we could start giving them some skills."
These animal hospital externships help students validate their career decisions and become self-sufficient as animal care professionals.
"This course is an elective, but I recommend it to all pre-veterinary medicine majors because it takes you out of the classroom and puts you inside the hospital," noted Jessica Hagenow, a UD Class of 2023 pre-veterinary medicine major and extern at Hockessin Animal Hospital.
Participating students commit to five weeks of hospital work and earn one credit for every 40 hours of technical activities completed. They garner hands-on experience in everything from preparing patients for procedures to drawing up vaccines to shadowing surgeries.
"I've been practicing placing catheters on models. On our next surgery day, I'll be able to place one on a real dog," reflected Danielle Reisman, a junior pre-veterinary medicine and agriculture and natural resources double major who externed at Hockessin Animal Hospital.
This winter provided Reisman with a second chance at interactive veterinary care after a premature attempt at another hospital.
"I didn't have the experience that I needed to do well in that role," she recalled, "Doing this hands-on experience and being a part of this course has really made me more confident and has better prepared me for working in animal hospitals."
Whereas many entry-level veterinary hospital positions expect a working knowledge of technical skills upon being hired, this externship program allows students to participate at a manageable pace and graduate to more complicated technical skills when both themselves and hospital staff agree they are ready.
"It's very helpful to learn from different people and see how other people do things," shared Jessica Martin, a UD Class of 2023 pre-veterinary medicine major who spent her winter with Talleyville Veterinary Hospital. "And if you don't have experience, it's a good way to get started so that you can go and gain more experience at other places."
Beyond building technical skills, the externs build confidence and a professional network. Each hospital's animal technicians and veterinarians act as mentors to provide support, encouragement and constructive criticism. The externship program also allows valuable experiences with a variety of animals, helping students to decide the trajectory of their careers.
"The main benefit is gaining experience, which is a necessity for vet school. But you're also getting the experience to know where you want to go within the field of veterinary medicine," reinforced Martin, who worked closely with small animals like cats and dogs.
In addition to more common pets, Hagenow has treated animals such as rats, hamsters, birds and guinea pigs this winter in Hockessin.
"Being able to see the exotic animals, I've come to understand that I would like to pursue a career in small animals, but also know how to treat and care for exotic animals in the future," emphasized Hagenow.
This opportunity to shadow veterinarians and develop technical skills gives Blue Hens insights on setting career goals, applying to veterinary school and opens the door for part-time work positions even before graduation.