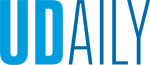 UD heads to the fair
Article by Katie Young and Adam Thomas Photos by Michele Walfred and Blake Moore July 20, 2022
Cooperative Extension, 4-H, UDairy Creamery, Sea Grant highlight UD's involvement at Delaware State Fair
The 2022 Delaware State Fair kicks off Thursday, July 21, and runs through Saturday, July 30, in Harrington, Delaware, and the University of Delaware will be well-represented as a sponsor and an exhibitor.
A key mission of the 103-year-old event is to focus on agriculture, horticulture, mechanical arts and rural and domestic economy, while celebrating the heritage of the community, its ties to agriculture, industry, and businesses that are the backbone of Southern Delaware and Maryland's Eastern Shore.
So naturally, UD's community outreach programs like Cooperative Extension and Sea Grant are a natural fit for the fair's fun and festivities.
Cooperative Extension, 4-H and Master Gardeners
Delaware Cooperative Extension's state fair display is located in the Commodities Building. New this year, the display features a custom backdrop created by UD Extension staff member and artist Serena Conner.
"The challenge came in when deciding how to best represent the myriad of things we do in Extension," explained Conner. "We did our best to touch on aspects of each of our program areas."
The wraparound artwork features much of the work Extension does throughout the state in agriculture, health and wellbeing, financial management, natural resources and 4-H.
"The fair is an exciting time that offers Extension personnel the opportunity to engage with the public and share what Extension has to offer," explains poultry extension agent Georgie Cartanza.
Visitors can enter the annual raffle to win one of two gift baskets and play Extension Jeopardy to win prizes. Stuffed with locally made food items, cotton candy, popcorn and swag items from both University of Delaware and Delaware State University, this year's gifts follow the 2022 fair theme, "Summer Nights, Carnival Lights."
The Delaware Master Gardeners will also be on hand to answer your questions about gardening, plants and other horticultural topics. This statewide program graduated more than 300 Delaware volunteers, who are rigorously trained in a wide variety of horticultural and environmental topics.
Delaware 4-H, part of the largest youth program in the country, is supported through land-grant institutions such as UD. 4-H members will again be featured in the Centre Ice Arena, known during fair week as the 4-H/FFA Building. The air-conditioned facility features exhibits submitted by Delaware youth and highlights their many achievements throughout the year.
"We look forward to showcasing the many different exhibits of 4-H project work that our youth have completed during the past year," said Doug Crouse, state program leader for 4-H youth development. "From photography to woodworking, conservation, science, clothing, arts and crafts, vegetables, foods and so many more, I encourage everyone to visit the 4-H building to see the vast array of work and breadth of learning our youth have experienced."
The annual clothing showcase, talent show, judging events and public speaking contest occur throughout the fair week. The 4-H livestock judging event is on Monday, July 25, in the Delmarva Building. Find these and other exciting 4-H events in the Delaware State Fair 2022 daily schedule.
On Kids Day, Thursday, July 26, Extension will join statewide partners at Hertrich Plaza with information and activities related to the dangers of smoking, vaping, prescription drug abuse and other health and wellbeing topics.
Follow UD Extension and Delaware 4-H throughout the Fair on Facebook, Twitter and Instagram @UDExtension and @Delaware4H.
UDairy Creamery
What's a state fair without tasty, local treats? The UDairy Creamery makes its delicious return to this year's fair. Guests can spot UD student scoopers and the Moo Mobile on Holloway Street. Flavors at the fair include UDairy signature flavors like Delaware River Mud Pie, 1923, First State Cobbler and All Nighter, along with special summer fair flavors including Sweet Corn and Raspberry Lemonade Sorbet. The Moo Mobile also will have ice cream classics such as vanilla, chocolate, orange cream, mint chocolate chip, bing cherry and butter pecan.
The UDairy Creamery is a nonprofit, student-run entity of the UD College of Agriculture and Natural Resources (CANR). Students receive a hands-on, immersive education in the principles of food science, safety and production, dairy science, business management, entrepreneurship and sustainable agriculture. Located on the 350-acre CANR complex in Newark, UD's dairy farm provides hands-on experiences and research opportunities for undergraduate and graduate students.
Delaware Sea Grant
Delaware Sea Grant (DESG) will have an exhibit in the Department of Natural Resources and Environmental Control (DNREC) building showcasing two collaborative projects DESG has with DNREC related to water quality and the health of Delaware's Bays, and giving visitors an overview of Sea Grant and its service to Delaware's environment.
There are thousands of lost and untended crab pots beneath the surface of Delaware's Inland Bays, harming wildlife and habitat while also creating navigational hazards. One exhibit will show DESG's use of side-imaging fish finders and grappling hooks to find and recover the derelict crab pots. Fairgoers will see some of the recovered pots and learn more about the nearly 15% of recreational crab pots that are abandoned.
Another section of the exhibit will showcase DESG's aquaculture work. Oysters were once big business in Delaware, but overharvesting and an increase in oyster disease caused a crash in oyster populations. In the 1970s, the oyster industry in the Inland Bays was completely closed by the state. DESG has been working for decades to support a new oyster industry in the Inland Bays, and in 2018, the first commercially available oysters were produced since the closure of the industry.
DESG will have the oyster harvesting equipment, such as a dredge watermen use to harvest oysters, as well as a water tank on display with oyster shells and gear oyster farmers use to raise oysters for the public to view.
Joanna York, director of DESG, said that visitors to the fair should plan on stopping by the DESG exhibit to say hello.
"We are very excited to be exhibiting in the DNREC building at the Delaware State Fair this year," said York. "This will allow us to engage with new audiences and to share our work with them. This will also allow us to meet new potential partners. Sharing space with DNREC gives us a great opportunity to showcase our long-standing and impactful partnership with them."
Visit us
The University of Delaware is a proud, red-ribbon sponsor of the Delaware State Fair – one of the state's longest running and most highly attended events with nearly 300,000 visitors over 10 days. For fair tickets, maps, daily schedules and more, visit www.delawarestatefair.com.