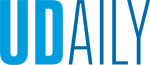 Unsung Heroes
Article by Amy Cherry Photo by Ashley Barnas April 27, 2022
UD's medical lab science graduates in high demand
When you go to the doctor's office or a lab for bloodwork, you meet a nurse or phlebotomist, who draws your blood. But the person you'll probably never meet will be the first to know whether you have high cholesterol, diabetes, COVID-19, or a variety of other conditions.
That person — the medical laboratory scientist (MLS), wearing a traditional long lab coat and goggles, and too often holed up in a hospital basement — is an integral cog in the healthcare wheel, who directs the laboratory medicine aspect of patient care.
"It's known as a silent profession because nobody sees the face of that medical laboratory scientist," said Esther Biswas-Fiss, chair of the University of Delaware's Medical and Molecular Sciences Department (MMS) in the College of Health Sciences.
Yet without their expertise, making diagnoses would prove difficult. Also known as a clinical lab scientist, the MLS works to analyze a variety of biological specimens. They use sophisticated equipment to perform complex tests on patient samples, and the data they find plays an important role in identifying and treating a wide range of conditions from cancer to heart disease to much more. An estimated 60-70% of all decisions regarding a patient's diagnosis, treatment, hospital admission and discharge are based on the results of the tests medical laboratory scientists perform.
"We are kind of like the base of care because doctors can't really diagnose or treat without knowing the lab results for patients…I feel like a lot of people don't even know about us," said Katie Kalinowski, who got her bachelor's in medical laboratory science from UD in 2020.
At one time, Kalinowski was among those people. She entered UD as a freshman biology major, but quickly switched her major after learning about the MLS profession.
Now, graduates like Kalinowski are the face of the demanding, 24/7 job in every hospital in the state and across the region.
And yet this critical work is in critically low supply with nearly 26,000 annual openings and a projected job growth of 11% this decade, a percentage faster than the average for all occupations, according to the Bureau of Labor Statistics (BLS).
But the shortage isn't a pandemic problem — it's just a problem being realized during a pandemic.
"The shortage has been driven by people retiring, and really, not enough people being trained," Biswas-Fiss said. "It's a very specialized profession, and some programs are closing nationwide. It's both a marketing problem and a lack of awareness."
As a high school student at William Penn, Beyanka Langhorne, only knew about career pathways for becoming a nurse or a doctor. Now a senior medical laboratory science major, Langhorne has gotten used to telling her family exactly what she plans to do with her degree, further illustrating a lack of knowledge about the career pathway.
"We're essential personnel…we are the backbone of the healthcare field. Without our testing, without our knowledge, we can't give the doctor or the PA any kind of results that they can go ahead and diagnose you," Langhorne said.
Hospitals are struggling everywhere, said Leslie Allshouse, UD's MLS Program Director, who estimated there are hundreds of openings in the region for MLS jobs.
"The younger graduates — they don't stay. In my day, you took a job and you stayed there," Allshouse said. "They're doing what they should be doing for themselves, but there's a big impact on the hospitals. If people leave a year later, they've invested a lot of time and energy in them. To me, the answer to that is — you need to pay more."
The BLS projects MLS jobs will grow 11% this decade, a percentage faster than the average for all occupations, with nearly 26,000 openings annually. As a result, many healthcare systems are being forced to offer costly sign-on bonuses.
"They're just not getting enough hires that they need, and the other challenge is keeping people," Allshouse said.
It's a welcome shift for students like Rose Principe, a junior MLS major with a pre-med pathway.
"Pay is not rising with demand and the hours worked," Principe said. "I'm seeing techs quit, then come back as travel techs, making two times more money, and then they get stationed at the exact same hospital they were working at."
In addition to pay problems, Principe said it would be nice for the MLS to get a bit more recognition as front-line workers.
"Even the healthcare provider discounts, it's all for doctors, nurses and first responders," Principe said. "Lab techs aren't in there…and you can't do anything without us."
Meanwhile, UD is home to one of the country's premier medical laboratory programs. Founded in 1949, the major is also one of the oldest at the University and its legacy of academic strength continues through a variety of expanded majors, including medical diagnostics with a pre-physician assistant (PA) focus, and applied molecular biology and biotechnology.
"There's been a really concentrated effort to make sure that we're at the cutting edge of technology, and as always to ensure that our graduates have opportunities to work," said Biswas-Fiss. "We've had a lot of support from the University, perhaps, because we don't have a medical school, but we have Ph.D. prepared faculty, master's prepared faculty, all of them experts in their respective areas. They are engaged in scholarship. We have faculty that write textbooks that are used throughout the country, faculty that are conducting NIH-funded research. We really have a very vibrant MLS Department, and our students engage in research themselves."
As the nation struggles to diversify its workforce, UD's MMS program also offers a much-needed labor supply with students from underrepresented backgrounds comprising 40% of the undergraduate population and 60% at the graduate level.
Allshouse prides the department on anticipating change and ensuring those changes are reflected in curriculum.
"Our department is good at keeping up with the instrumentation changes that are happening in hospitals," Allshouse said. "We try to stay very connected to what's happening out in the 'real world' and try to mimic that as much as possible in what we're teaching them."
Because of that, there will never be a shortage of work. Principe recalled what Allshouse told students during orientation: "'Our graduates get jobs. If you have this major, you will never be short of work.' So that is very comforting."
Kalinowski got her first job offer before she even graduated while working a rotation at Nemours Children's Health. In January, she started a new job in the lab at Children's Hospital of Philadelphia. She enjoys the behind-the-scenes aspect of the work that merges healthcare and science together.
"I wanted to be involved in the treatment of patients, but I didn't necessarily want to see patients every day, so I knew I didn't want to be a nurse," Kalinowski said. "All of the classes and the labs at UD are fantastic — specifically, hematology…I literally do it every day for my job."
Langhorne, who worked during her senior year at the blood bank laboratory at Nemours, has accepted a full-time job as a medical technologist there following her graduation in May.
"I love what I do," Langhorne said. "Those specific laboratories challenge me overall. There's always something to learn, and you can always go farther. You're not stagnant…I like the fact that I know the how, the when, the why, and not just: 'Oh, you have the flu,' or 'Oh, you have COVID,' or 'Oh, you have strep throat.' I like that I can tell you: 'This causes that.'"
Another guarantee Allshouse gives her students is that MLS careers will always be evolving — and that's the exciting part.
"I've seen the changes just on the transfusion medicine side," Allshouse said. "When I graduated, we had whole blood, red blood cells, a couple other products, that was it. Now there's all kinds of products. Surgical procedures change, new bugs are identified, it's always changing."
She points to blood banking, where MLS grads are also needed.
"They've been working for many years trying to get artificial blood products that really work and that will be feasible for patients. I'm probably not going to see it in my working life, but the students probably will," Allshouse said.
Most importantly, MMS provides the education that will serve health and humanity long after the pandemic is in the rearview mirror.
"As long as there is a need to prevent, diagnose and treat disease, there will always be a demand," Biswas-Fiss said.