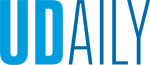 The future is now
Article by Diane Stopyra Photo by Evan Krape April 06, 2022
At special meeting, Board of Trustees approves strategic plan refresh, hears from dynamic units on campus
The University of Delaware has worked diligently over the course of the last year to position itself for continued success, taking a future forward look at the institution from a 30,000-foot view.
The culmination of these efforts, a refreshed strategic plan for the University that builds on previous plans and incorporates lessons learned during COVID-19, was approved on Wednesday, March 16, at a special meeting of the Board of Trustees. In the Audion at STAR Campus, President Dennis Assanis, who chaired the 23-person steering committee, called the plan "bold and exciting," before outlining the five strategic pillars around which it's structured. (For details, read more here.)
Assanis also noted other reasons to celebrate, including the men's and women's basketball teams both making it to the NCAA March Madness tournament for the first time in Blue Hen history. And he offered updates on major capital projects. The University, he said, is currently negotiating a purchase price for lab facilities at 9 Innovation Way in Delaware Technology Park that would accommodate researchers displaced by other, ongoing capital projects.
Additionally, Assanis said, the Buccini Pollin Group is interested in developing a 3.8-acre parcel at the corner of South College Avenue and Discovery Boulevard, a move that would add both a residential and retail component to the growing STAR Campus community. Meanwhile, the development of the Genuardi Food Innovation Lab in Worrilow Hall is moving into its second phase, which involves readying the space for the production of ice cream.
All efforts align with the University's broader mission, to develop knowledge and foster the free exchange of ideas. But, in order to understand how this mission is executed, you need to focus on details, Assanis said: "Strategic plans are at the 30,000-foot level, but to bring them closer to earth, we rely on the deans and their chairs who translate that higher-level vision to the vision of each of the University's colleges."
For an idea of how University priorities are translating to action, Assanis introduced two of these deans, Kathy Matt and Maria Aristigueta, for compelling updates on their respective units: the College of Health Sciences and the Joseph R. Biden, Jr. School of Public Policy and Administration.
Rising to the challenge
During an ongoing pandemic, the work of UD's College of Health Sciences (CHS) is more relevant and urgent than ever, and faculty, staff and students are meeting the moment in myriad ways.
"The focus, the vision, the mission is really enhancing health," said Matt, dean of the college and a professor of psychological and brain sciences as well as kinesiology and applied physiology. "One of the things I am very, very proud of is that we've greatly expanded the college and it is so comprehensive in its approach to education, research and clinical care."
The unit, which is based on UD's STAR Campus and includes seven departments, boasts a number of nationally ranked programs, including the country's top-rated physical therapy program. And it has earned a reputation for translating groundbreaking research to care for patients treated at on-site clinics: "It shouldn't take 20, 30, 40, 50 years to carry out scientific knowledge," Matt said, "We have to juxtapose discovery and delivery."
This approach is drawing tremendous interest – enrollment has seen "dramatic growth" in recent years, with more than 2,500 applying to the CHS nursing program last fall alone. These incoming Blue Hens are met with an interdisciplinary curriculum that prioritizes student success. Among the examples shared by Matt: Healthcare Theatre. This innovative program, the only one of its kind in the country, trains student actors to portray patients and their family members in order to create high-fidelity simulations for aspiring healthcare professionals. At the height of the pandemic, when CHS students had difficulty entering clinical environments, these types of simulations became key to providing academic continuity, allowing an entire class of nursing majors to graduate on time. In January, UD's Center for Simulation Innovation, Interdisciplinary Education and Entrepreneurship (CSIIDEE) received international accreditation.
Matt also highlighted work to nurture diversity within CHS through growing pipeline initiatives, such as a fruitful collaboration with HOSA Delaware.
"It is important to the University, but it's particularly important in healthcare, because we must have diversity in our workforce to represent the people that we care for," she said.
In this environment of inclusivity, CHS experts make great strides in solving the world's healthcare problems — to date, they have earned 55 patents, and they have 100 active research studies currently underway. Through the First Step Experience, these experts mentor entrepreneurial students in developing their own healthcare solutions, from concept generation to prototyping.
While new programs have generated much excitement in recent years — epidemiology graduated its first class of students in 2021, at the height of the pandemic – the "list goes on and on in terms of the opportunities for the college to continue to grow," Matt said. Her goal for the future includes the incorporation of even more disciplines —– think occupational therapy or a nurse anesthetist program – as well as new, holistic campus infrastructure, like a fitness and wellness center or a multigenerational housing complex.
At this point, Matt said, the possibilities are great and, without a doubt, "the future is now."
Fixing the world, one problem at a time
The Joseph R. Biden, Jr. School of Public Policy and Administration, like the president for whom it's named, has come a long way from humble beginnings in Delaware, said Maria Aristigueta, dean of the school and the Charles P. Messick Chair of Public Administration..
Just as Biden was prompted to enter politics by the unrest he saw in the streets of Wilmington during the Civil Rights Movement, the Biden School grew out of this same climate. Sixty-one years ago, with a grant from the Ford Foundation, this unit — then the Division of Urban Affairs — launched to help solve big societal problems. In 2018, it was renamed for President Biden and, two years later, it became a free-standing school within the University. The mission remains the same: Fixing the critical challenges of our time.
Today, at the state, national and international levels, "we are leading interdisciplinary, policy-oriented education and scholarship, and we use evidence-based research to come up with solutions to help those problems," Aristigueta said. "We deliver an innovative model of public and community service and enhance our contribution as an engaged research University."
The Biden School, accredited and ranked among the top public affairs programs in the country by U.S. News and World Report, offers its 787 students a robust lineup of undergraduate and graduate programming in areas ranging from transportation to environment to organizational and community leadership. High-profile graduates include Delaware Gov. John Carney and U.S. Congresswoman Lisa Blunt Rochester.
But rankings are not enough, Aristigueta said. The School also measures success according to its environment of inclusive excellence: "We have a strong completion rate across racial and ethnic categories."
Strengthening interdisciplinary and global programming is another key priority, and Aristigueta pointed specifically to "wonderful" partnerships with Romania's Babes Bolyai University and the Seoul Metropolitan Government of South Korea. Home and abroad, students are encouraged to be entrepreneurial and innovative within seven research centers, including the Center for Historic Architecture and Design, which helps communities like Newark preserve their heritage.
This work has inspired the generosity of donors, who have given more than $30 million in philanthropic support since 2021. These funds will allow for exciting new programming and infrastructure, Artistigueta said, and an even greater, positive influence on the health of communities moving forward.
"I believe we have a major role to play in advancing democratic values and offering solutions to the critical problems that we are facing," Artigueta said, adding that she'd like to be recognized among the top five public affairs programs in the country. "I think we can get there — I really do believe that we have what it takes. And I think the future is very bright for the Biden School."