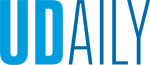 Trustees approve new strategic plan
Article by Mike Chalmers April 06, 2022
'Forward and Forever' to guide UD's growth and development
The University of Delaware Board of Trustees approved a refreshed institutional strategic plan on Wednesday, March 16.
"Forward and Forever: The Strategic Plan for the University of Delaware" represents a year-long process of discussion and planning that involved senior leaders and working groups comprised of more than 150 faculty, staff and students from throughout the University, as well as a series of public forums in 2021.
"This plan articulates our community's bold and exciting vision for the University as we seek to strengthen and grow our institution for the future," said President Dennis Assanis. "I want to thank everyone who contributed their insights and expertise to its development, and I look forward to our work together as we continue to transform this vision into reality."
Assanis said the steering committee and working groups, as well as those who reviewed final drafts of the plan, represented all facets of the University and brought a wide variety of perspectives and ideas to the process.
At a special Trustee meeting, Assanis stressed that the strategic plan is a "living document" that will be updated as new challenges and opportunities arise.
"Forward and Forever" builds on previous UD strategic plans and is structured around the enduring promise and priority of University's five strategic pillars, which were outlined in 2016 and updated in 2021:
Expanding Student Access and Success
Building a Social Justice Foundation to Support a Diverse, Inclusive and Intercultural Campus
Expanding Interdisciplinary and Global Opportunities
Redefining Creativity, Innovation and Entrepreneurship
Reimagining Intellectual and Physical Capital for a Sustainable and Boundless Campus
Assanis said now is an opportune time for an updated strategic plan for the University. The recent reaccreditation process with Middle States Commission on Higher Education allowed the UD community to look back at its accomplishments and growth over the past decade, while the strategic planning process looked forward as the University emerges from the historic impact of the COVID-19 pandemic. At the Trustee meeting, Assanis noted that Middle States notified UD on Tuesday that it has officially reaffirmed UD's accreditation.
The strategic planning process began in March 2021 with the formation of five working groups, each assigned to address one of the strategic pillars. The groups met throughout the spring, conducted public forums to gather input from the UD community and submitted recommendations to a steering committee chaired by Assanis. Over the next several months, those recommendations were synthesized into one document, which was reviewed and refined by Trustees, the working groups, the Executive and Finance committees of the Faculty Senate, and others.
The plan includes a set of metrics to track the University's progress in implementing the plan.