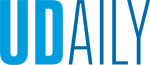 Becoming a landscape architect
Article by Dante LaPenta Photos by Monica Moriak and courtesy of Amy Matusheski October 25, 2021
UD student Amy Matusheski channels passion for plants and design into educational and career path
In her three years and counting at the University of Delaware, senior Amy Matusheski has taken full advantage of opportunities outside of class. For her forthcoming career as a landscape architect, the College of Agriculture and Natural Resources student wanted to get out in nature and into design work.
In 2020, Matusheski interned with Delaware State Parks. The landscape architecture major was primarily assigned to the music garden and pollinator garden at Bellevue State Park. She maintained the original landscape designs and wrote improvement plans under the guidance of Blue Hen alumna Sherie Stiles, a UD Class of 1977 plant science major.
"Amy brought a working knowledge of plants and their care that made a perfect fit for tending the public gardens in the park," said Stiles. "Her enthusiasm for her tasks were applauded by our staff and volunteers. She proved how important the intern program is at the park."
In 2021, Matusheski opted for a fellowship with UD's Living Lab. Teamed with landscape architecture majors Mike Welsh, Nick Bruce and Candice Huntley, Matusheski worked on a design for a parklet, which is a name for the sidewalk extensions beyond curbs that often serve as public space or restaurant seating. Bruce and Huntley selected the building materials while Matusheski chose the plants. In September, the team installed the parklet outside of the UDairy Creamery's flagship location to give the community a sneak peek.
She stayed busy with the Living Lab team as they prepared pop-up demonstrations, which evaluate the feasibility of human-made environment road improvements. Matusheski built templates for bike lanes on campus and then headed to Milford to create the lanes and add crosswalk barriers.
"I enjoyed working closely with the Delaware Department of Transportation and seeing how the whole process comes together," Matusheski said.
The team is now working on designs for a park project in Northeast Wilmington and presented ideas at a Brandywine Village Market in August.
Matusheski is also an active member of the DeLA Club, UD's student chapter of the American Society of Landscape Architects, which builds artistic and creative designs in the natural world, and discusses ways to improve environmental health through the landscape.
The registered student organization hosts field trips and design firm visits. Matusheski also took advantage of conversations with alumni and other professionals.
"We had several interesting alumni speakers," said Matusheski. "So many of our alumni are very successful — succeeding in graduate school or owning their own landscape design companies."
Her membership turned into a leadership role as upperclassmen encouraged Amy to serve as the club's secretary and then president.
The Newark native always had an interest in plants, but, after she competed in a Delaware FFA landscape design competition, her hobby turned into a more serious career pursuit, which was solidified in a high school elective.
"I took a photography class at Longwood Gardens, which really boosted my interest in plants and nature. It made me realize that Delaware is rich in gardens," said Matusheski, a Class of 2018 graduate of Christiana High School. 
During her college search, she wanted to be part of the College of Agriculture and Natural Resources, but was initially apprehensive about how she would stack up in the landscape architecture major. A small, close-knit community of professors and students quickly assuaged her fears. 
"I didn't know if I'd be good at all of the disciplines within the major like drawing, engineering or CAD [computer-aided design]," Matusheski said. "But your professors will teach you everything that you need to know. Our major just keeps adding even more interesting, technical courses and studios."