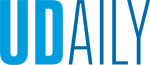 Looking to the future
Article by Diane Stopyra October 27, 2021
President Assanis delivers hopeful message at General Faculty meeting
Editor's note: To view the video recording of this meeting, click here.
Celebrate … cautiously.
This was the message underpinning a presentation given by University of Delaware President Dennis Assanis at a General Faculty meeting held via Zoom on Monday, Oct. 4.
"I want to welcome everyone to the exciting fall semester ahead of us and the start of a new academic year," Assanis said during the live streamed event. "Obviously, it is one that has arisen with a great deal of promise and anticipation, compared to the last 18 months. I want to thank you from the bottom of my heart for all the wonderful things you've done to get us to this point."
Still, the University faces ongoing challenges related to the pandemic and its effects on enrollment, finances, personnel and other elements of campus life, Assanis said, noting that optimism should still be tempered with caution. "Things are looking better, but we're definitely not out of the woods yet."
After a trying period marked by the uncertainty of COVID-19, Assanis cited reasons to feel proud and hopeful, including great strides made to protect the health and safety of the UD community — 91% of students and 87% of employees are now fully vaccinated, and surveillance testing is widely available. Meanwhile, a new digital Visitor Events Health Pass has undergone a successful rollout.
"With all those great advances, we are excited to provide an environment that will give a positive academic experience to all of our students, and we have a record number of them," Assanis said. "Our applications hit a sky-high number."
First-year undergraduate enrollment for the 2021 fall semester is up 14.5% over the previous year, while data on underrepresented groups within this cohort are particularly worth celebrating, Assanis said: Black and Hispanic student enrollment has increased approximately 30% and 28%, respectively. Meanwhile, the Graduate College saw similar good news this year.
These Blue Hens are set to learn from an expert teaching roster that includes approximately 90 new faculty members hired in the last five years. Among these fresh faces is Billy Rawstrom, new chef at UD's Vita Nova restaurant and the grandson of former swimming/driving coach Harry Rawstrom, for whom the campus natatorium in the Carpenter Sports Building is named. With this growth, UD has added 110 undergraduate and 118 graduate courses to its lineup for the 2021-22 academic year, allowing for new majors, minors and certificate programs. And, in order to continue enhancing academic offerings and improving campus culture, strategic faculty recruitment will become even more aggressive.
"All these new hires — including new leadership we'll be bringing to the institution — give us another opportunity to enhance the diversity of our makeup," Assanis said. "We will always be looking at diversity, equity, inclusion and social justice as foundational pillars of what we do." To this end, the University is spearheading several initiatives, including a new Interfaith Prayer and Meditation Space on campus and a recently launched Social Justice Peer Educators program.
Also worth celebrating is great productivity in the realm of research, Assanis said: "In fact, the two years of the pandemic have been our best years ever." He pointed to several initiatives, including UD's partnership with Princeton University and Rutgers University in a new innovation network established with a $15 million grant from the National Science Foundation. This effort, the I-Corp Northeast Hub, will boost the economic impact of academic work related to health care, energy, robotics and more. UD also recently launched the Center for Human Research Coordination, aiming to streamline the process of securing participants for impactful studies on topics ranging from cancer to how children learn vocabulary. Meanwhile, the National Institute for Innovation in Manufacturing Biopharmaceuticals, headquartered at UD, has received $153 million in federal funding, including $83 million for projects related to COVID-19.
"Many of our successes in the pandemic have been enabled first by faculty efforts, and second by some of the resources we've been able to generate through our Delaware First campaign," Assanis said, highlighting the generosity of more than 100,000 donors — donors who have enabled 411 undergraduate scholarships, 84 fellowships and a great deal of outreach programming. One example is Teachers of Tomorrow, a pipeline initiative that helps guide underrepresented minority high school students into the field of education. "I often say philanthropy is the margin of success, and I really mean it."
Delaware First has also supported 11 capital projects, Assanis said, including the launch of a new Wellbeing Center at Warner Hall that provides mental health resources for the campus community. Additionally, replacing McKinly Lab with a state-of-the-art facilitywill provide more than 131,000 square feet of teaching and research space for several departments, including biology, physics and linguistics.
This continued growth is attributable to what Assanis called the "amazing spirit" of faculty and staff, especially in navigating budget challenges of the previous 18 months. While those budget challenges have not disappeared entirely, the outlook is much brighter than it was in the fall of 2020. One institutional goal for the upcoming fiscal year is to continue managing these difficulties effectively, guided by the University values of ensuring safety, improving access to UD for all populations and maintaining academic and research excellence.
It is steadfast adherence to these values that recently placed UD at 38 of 209 on the U.S. News and World Report list of best public universities in the nation. On the 2021 Forbes magazine list of America's Top Colleges, the University rose 39 spots — UD is now 108 out 600. Additionally, Forbes named UD the best employer in Delaware. About the latter designation, Assanis said, "we are extremely thrilled and proud… again, thank you all for your efforts to make this an inclusive and welcoming place."
The University is in the process of refreshing its strategic plan, a living document that outlines UD priorities. The vision for the future involves creating a more equitable campus culture by increasing retention and graduation rates, particularly for underrepresented minority, low-income and first-generation groups on campus. To achieve this goal, the University will take multiple steps, including strengthening pipeline programs that prepare students for success in college, reassessing the academic calendar to create opportunities for year-round learning, and optimizing its mix of online, in-person and hybrid course offerings.
"We are among the top five or so public universities when it comes to the four-year graduation rate, at 73% — we want to be even better," Assanis said, adding that "it's not just about bringing underrepresented students in, but it's about leading them to success. It's about integrating social justice and antiracism into the academic experience and leveraging everything we have — our resources, our relationships and our intercultural initiatives — to do so."
UD will also work to expand interdisciplinary and cross-cultural opportunities. One strategy for success in this arena is leveraging global partnerships to increase an already robust lineup of study abroad opportunities. In the fall of 2021, there are 101 Blue Hens studying in nine countries.
Additionally, Assanis said, the University will nurture innovation and entrepreneurship on campus, meaning UD will strengthen administrative support for its inventors while expanding partnerships with the public, private and nonprofit sectors.
"Creativity is extremely important for an institution to keep propagating into the future another 275 years," Assanis said.
And, he added, as the University continues moving toward this bright and equitable future, there is one more reason to celebrate: "The possibilities are endless."