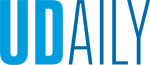 Recruiting research participants
Article by Tracey Bryant Photos by Kathy F. Atkinson September 21, 2021
UD launches Center for Human Research Coordination
December 15, 2015, is etched in Chuck Dougherty's memory. That's the day he had a stroke. It robbed him of his ability to walk.
He didn't like being relegated to a wheelchair and decided to get involved in research studies for stroke survivors at the University of Delaware's Science, Technology and Advanced Research (STAR) Campus. He learned how to walk with a brace first and then to step up on, and down from, a curb without a brace.
"It was a challenge, but thanks to the training I've received at the University, I have no problems with curbs now," said the 76-year-old former businessowner. He's since enrolled in other UD research studies, including one involving an interactive robot that helps assess upper arm movement and reaction time. It helps scientists design customized treatments for stroke survivors, who often have weakness in an arm.
"I'll do whatever I can to benefit another person," Dougherty said of his participation. "When I was young and you got a diagnosis of cancer, you were dead. Now many people with cancer, they're still alive—that's because of research. I've recommended to other people to get involved."
As a leading research university, UD conducts hundreds of studies each year, on topics ranging from stroke to how children learn vocabulary. Yet finding research participants can be a multi-pronged and time-consuming process for researchers, involving forming collaborations with local hospitals, veterans' centers and senior centers, schools, businesses and other organizations, making presentations to groups, putting the call out on social media, posting flyers on public bulletin boards and more.
To help streamline the process, the UD Research Office is launching the Center for Human Research Coordination. Led by Karin Silbernagel, associate professor of physical therapy, the new center will help recruit, screen and register research participants for studies underway across the University.
"We are delighted to welcome Prof. Karin Silbernagel as director of the new Center for Human Research Coordination," said Charles G. Riordan, vice president for research, scholarship and innovation. "Karin brings a dynamic combination of excellence, experience and energy to her leadership role of this new core facility, which will serve as a resource for both the University of Delaware research community and the public who want to participate in our studies."
The new center builds on the accomplishments of the Delaware Rehabilitation Institute, which was founded more than a decade ago at UD to pursue new and improved ways of helping people recover from physical injuries and diseases.
Thomas Buchanan, George W. Laird Professor of Biomechanical Engineering, served as the institute's director, and although he is now preparing for retirement, the institute's legacy will live on through this new center, Riordan said.
"The groundwork laid by Tom Buchanan and his team at the Delaware Rehabilitation Institute has been invaluable to the research community and to the University's public service mission," Riordan said. "I know that researchers across the University join me in thanking Tom for his visionary leadership and for his selfless role in helping them launch successful studies."
During the past decade, the institute screened more than 20,000 people, resulting in the 10,000-plus research participants in their current database, according to Marlo Goss, business administrator, who has transitioned from the former institute to the new center.
Goss is working closely with Silbernagel and the center team to get the new center up and running, and they aren't wasting any time. Already, center data analyst Nazim Karaca is involved in the data management of 500 research projects through REDCap (short for Research Electronic Data Capture), a secure web application for building and managing online surveys and databases. The center also has begun offering workshops in the use of the software, which is free for any research project UD is involved in.
"There's a big need for this center across our entire research community," Silbernagel said. "It will position UD very well for growth because it will enable us to do larger studies, allowing researchers to focus more on what they're good at, instead of constantly reinventing the wheel to find participants. By connecting existing databases in a large, cyber-secure repository, we will be able to identify potential research participants more rapidly for specific studies. Also, the public will be able to view—in one place—all the studies the University is recruiting for, along with the potential benefits of their involvement, such as the free health diagnostics and treatment offered in some studies."
As a core research facility at UD, the new Center for Human Research Coordination supports researchers across the University — from every college and institute. Areas of expertise include:
Research subject recruitment
Research subject logistics (screening, scheduling, transportation, reimbursement)
Patient registries
REDCap database construction, maintenance and support
REDCap education and training
Data server maintenance, hardening and security
According to Maria Palazuelos, director of research compliance, research with human subjects has been growing at UD, as evidenced by the volume, complexity and interdisciplinary nature of the submissions to the University's Institutional Review Board (IRB). The board reviews research projects for their ethics, methodology and required training for the protection of participants. These projects have nearly tripled in the past decade, Palazuelos said, from about 800 submissions in 2011 to nearly 2,300 during the past year.
Curtis Johnson, assistant professor of biomedical engineering, doesn't need any convincing about the benefits of the new center. He has developed a technique using magnetic resonance imaging (MRI) to determine brain health and is using it with a group of study participants to assess if specific exercises and dietary supplements can improve memory and cognition.
"Finding eligible participants is a lot of work, and that's not our strongest suit, as engineers," Johnson said. "This new center is being built out of the Delaware Rehabilitation Institute, which has been an immense help to us. They've handled all of the patient screening and scheduling. It's not just time-saving; it's the difference between being able to do the research or not. It's been like night and day for us."
As stroke survivor Chuck Dougherty knows, the ultimate goal of UD research studies involving people is to help people. So if more studies can be done, the benefits to the public are clear.
With an ever-present smile, he said he "blames" his progress in stroke recovery on UD.
"They're a real great bunch of people, not just in all they know, but it's the personality," he said of the faculty, staff and students working with him. "If they have a great attitude, you have a great attitude and you want to keep going."
For more information, contact the Center for Human Research Coordination at 302-831-3184 or send an email to mgoss@udel.edu.