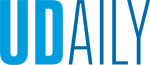 Biden's 'Day One' initiatives
Article by Beth Miller and Karen Roberts Photo by Kathy F. Atkinson, Evan Krape and iStock January 21, 2021
UD experts discuss COVID-19, economy, racial equity and climate change
As Joe Biden awakens on his first full day as president of the United States — the first University of Delaware alumnus to do so in our nation's nearly 245-year history — a printout of his to-do list could probably circle the Earth several times over.
With decades of experience as a United States senator and eight years in the White House as vice president to former President Barack Obama, Biden starts this new mission with the insight and experience to know what he's up against.
Drawing on counsel from expert advisers, he and Vice President Kamala Harris have identified four top priorities, outlined plans for each and relayed the sense of urgency that each of these initiatives demands.
For starters, Biden last week addressed the nation with an ambitious $1.9 trillion COVID-relief plan — "a moral obligation," he called it — that includes $20 billion for accelerated vaccination efforts, $1,400 in stimulus checks for millions of eligible adults and children, extended unemployment benefits and billions in assistance for small businesses and state and local governments.
UDaily asked several UD experts and doctoral students to reflect on the top four initiatives in the Biden administration's Day One agenda. We offer some of their perspectives on these critical challenges in the following linked stories:
COVID-19. The coronavirus pandemic has had a disastrous impact on our planet, claiming the lives of more than 2 million people worldwide, more than 400,000 in the U.S. alone. Tricia Wachtendorf and James Kendra, co-directors of UD's Disaster Research Center, explore critical needs for recovery and plans for future crises, and Kelvin Lee, director of the National Institute for Innovation in Manufacturing Biopharmaceuticals (NIIMBL), sketches out how U.S. leadership is critical to promoting the innovative manufacturing, supply lines and workforce needed to address this crisis and the crises yet to come.
Racial equity. The global pandemic laid bare once again inequities and injustices that have plagued racial minorities in the United States. Yasser Payne, associate professor of sociology and Africana studies in the College of Arts and Sciences, sees bold strides in Biden's proposals for police reform, but also finds gaps in the Biden plan. Leland Ware, Louis L. Redding Chair for the Study of Law and Public Policy, sees welcome recognition of the comprehensive impact racial discrimination has had and sees an urgent need to address continuing institutional discrimination and bias, especially against Black males. Nefetaria Yates, a doctoral student in the School of Education, sees the Biden-Harris plan as "neat and palatable" rather than radically transformative.
Climate change. Donald Sparks, the Unidel S. Hallock du Pont Chair of Plant and Soil Sciences and director of the Delaware Environmental Institute (DENIN), sees a welcome focus on climate change and the critical implications for resiliency, environmental justice, national security and sustainability. Sara Parkison, doctoral student in the College of Earth, Ocean and Environment, sees fresh hope for coordinated national planning which could advance goals for pollution-free power and a carbon-free economy.