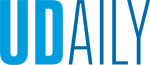 Biden Day One: economic recovery
Article by Beth Miller Photo by iStock January 21, 2021
UD experts say pandemic recovery will give fresh traction to economy
Editor's note: As University of Delaware alumnus Joseph Biden starts his first full day as president of the United States, UDaily offers thoughts from several UD experts and doctoral students on the Biden-Harris administration's top four priorities: COVID-19, economic recovery, racial equity and climate change. This article focuses on economic recovery.
As more and more arms accept a vaccination against the coronavirus (COVID-19) that has plagued our Earth for more than a year, the prospect of economic recovery brightens.
But it will be a steep climb from the plunges of 2020, which saw unemployment skyrocket in the U.S. from 3.5% in February to a pandemic-fueled 14.7% in April, before starting a gradual decline to 6.7% in December. Those numbers don't reflect nuanced realities, though, as the chief of the Federal Reserve Board said in early January, suggesting the rate is higher than 20% for the nation's lowest-paid workers.
Economic recovery is among the top four priorities of the Biden-Harris Administration — and it is dependent on recovery from the deadly virus that continues its grim spread around the world.
"The first economic action on President Biden's agenda must be to expedite coronavirus vaccination of the country," said James Butkiewicz, professor of economics at the University of Delaware's Lerner College of Business and Economics. "Even if all shut-down orders ended immediately, many people would not risk eating in restaurants, attending performances or vacationing as they did before the pandemic. Only when people feel safe will economic activity return to a pre-pandemic level."
The Biden Plan aims to vaccinate 100 million people in the first 100 days of his presidency. But that pace, while ambitious, is not a quick fix.
"At present, the rate of vaccination is much slower than officials intended," Butkiewicz said. "At even 1 million vaccinations per day, a higher rate than at present, vaccination of the U.S. population won't be complete until next Thanksgiving, not by spring as many anticipate. A coordinated federal plan with federal funding is needed to achieve our vaccination hopes."
Businesses large and small have endured staggering blows in the past year. Many closed up shop permanently, adding financial injury to the already disastrous public health crisis.
"Small businesses are the quiet-but-essential powerhouse behind the economy, locally and globally," said Michael Bowman, associate director of UD's Office of Economic Innovation and Partnerships and state director of the Small Business Development Center.
Most of Delaware's 73,000 small businesses are privately or family owned, Bowman said.
"When COVID-19 struck in March 2020, it slammed these businesses, their owners and their employees. Government mandates drastically throttled business services and in-store capacities augmented by customer reluctance to leave home. Almost all commerce shifted to online. Business survival and family livelihoods were threatened."
The pain was measured out as economic pain so often is — unequally.
"The extent of inequality in the nation is distressing," Butkiewicz said. "Redistribution programs help the least fortunate, but only employment provides an exit from poverty. The best news regarding inequality is that, based on data from the Federal Reserve Bank of Atlanta, beginning in mid-2015, earnings growth of the lowest quartile of earners (lowest 25%) has been faster than the other three quartiles. With the low unemployment rate of 3.5% last February, the outlook for the lowest income groups was brightening.
"This faster earnings growth of employed low earners has continued through the pandemic. But the current unemployment rate is almost twice that of last February, and job losses have disproportionately affected low earners. The recent gains are now gone for workers who have lost jobs."
A growing, sustainable economy is the best way to address many issues, including inequality, Butkiewicz said.
"This can be done by fostering innovation; improved education, including technical training; rebuilding infrastructure; increasing competitiveness by reducing market power; and reversing recent trade and immigration restrictions."
Economic growth will be key to meeting many other needs, he said.
"A higher rate of sustained economic growth provides more employment opportunities and increases the government's revenue base, which will be needed to expand health care, afford retiree benefits, address climate issues, rebuild infrastructure and reduce our national debt," Butkiewicz said. "There are many economic challenges ahead, but addressing these basic issues puts our economy on the path of recovery and sustained prosperity."
Stimulus packages for small businesses and the unemployed helped to a limited degree, Bowman said.
"These programs did not meet public expectations," he said. "Specifically, the Payroll Protection Program (PPP) offered attractive loans to small businesses through the Small Business Administration (SBA). There was an immediate rush to get them and much confusion. Larger companies did well, but smaller companies were shut out because they had no existing banking relationship. The program largely missed the minority communities."
Bowman said the Biden-Harris administration has pledged to improve the financial recovery of small businesses, reinstating the PPP with a focus on inclusivity and fairer equity to all small businesses.
"Special attention will be given to Black-owned businesses and rural communities," he said. "Relief programs for small businesses and the unemployed will be extended much longer than the short-term fix offered by the current Congress."
Bowman said the Small Business Administration expects to take a larger role and have a stronger voice to help small businesses. The Delaware Small Business Development Center (SBDC), a resource partner of the SBA, will continue to provide significant support to small businesses, helping them navigate the complex maze of relief sources, reassuring desperate owners by counseling on new business models and how to pivot to e-commerce.
UD students are engaged by SBDC to participate in this work, Bowman said.
Links to stories in this package:
Biden Day One: Overview
Biden Day One: COVID-19
Biden Day One: Economic recovery
Biden Day One: Racial equity
Biden Day One: Climate change