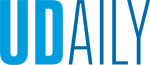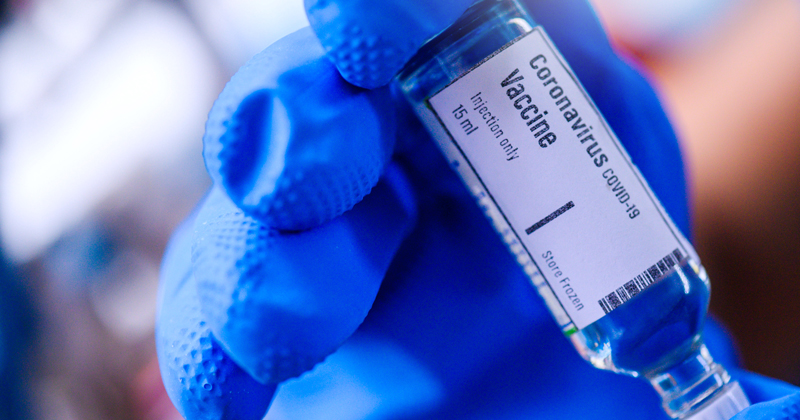 Biden Day One: COVID-19
Article by Beth Miller Photo by iStock January 21, 2021
UD experts in disaster, innovation and manufacturing have recommendations
Editor's note: As University of Delaware alumnus Joseph Biden starts his first full day as president of the United States, UDaily offers thoughts from several UD experts and doctoral students on the Biden-Harris administration's top four priorities: COVID-19, economic recovery, racial equity and climate change. This article focuses on response to the COVID-19 pandemic.
As President Joe Biden takes the helm of the nation he has served in elected office for more than four decades, Public Enemy No. 1 — the coronavirus (COVID-19) — is a primary target of his administration's immediate agenda.
The virus has claimed more than 2 million lives, including more than 400,000 in the United States alone. In an address to the nation last week, Biden outlined an aggressive effort to expand vaccination access, but told Americans things are going to get worse before they get any better.
It's hard to imagine things getting much worse, as the scourge leaves profound grief, unemployment, exhausted medical teams and much uncertainty in its wake.
And it is indeed the deadliest disaster of our time, according to James Kendra and Tricia Wachtendorf, co-directors of the University of Delaware's Disaster Research Center.
But in the midst of all that, they said Biden's home state — Delaware — has good news on which to build.
"Testing is free and relatively easy to acquire," they said in a joint email response to questions. "But that did not happen overnight. Nor is it the circumstance everywhere around the country and the cost to maintain that level of testing is high. The need for widespread testing and speedy contact tracing will continue for quite some time, along with the need to ramp up vaccination and provide support to so many who are economically crushed by current events.
"We believe President Biden's administration can and must marshal the same kind of momentum that the nation mobilized in the early days of the pandemic and shutdowns."
They pointed to the way Americans stepped up and continue to do so — the mask sewing circles, improvised food delivery efforts and the way businesses in many areas around the country shouldered the burden of closures and reimagined their operations to help flatten the curve. They pointed to the way children and grandparents suffered the isolation of social distancing for the good of others, and how health care workers continue to show up — often frustrated and exhausted — even when personal protective equipment was in short supply or absent altogether.
"The president must spearhead that same level of momentum and commitment on supply production, vaccine distribution and building a coalition across party lines to emphasize a culture of care and action," they said. "He must convince the nation, with the honesty and transparency that was lacking over the past year, that this kind of commitment in a few key areas will help all of us return to a more social world."
While early responses to the pandemic were inspiring in many ways, the crisis exposed problems with supply chains and obstacles in manufacturing, said Kelvin Lee, director of USA Manufacturing's National Institute for Innovation in Manufacturing Biopharmaceuticals (NIIMBL) and Gore Professor of Chemical Biomolecular Engineering at UD.
"We should expect that our government will be able to ensure our health and safety as Americans as well as our quality of life," he said. "The COVID-19 pandemic has highlighted the importance of many products that many of us take for granted — from toilet paper to hand sanitizer to vaccines. The challenge with getting some of those products to market was around retooling manufacturing facilities and ensuring that enough raw materials could be sourced."
Government can play an important role in resolving such problems.
"In the case of medicines and vaccines, the availability of treatments is limited by a global supply chain needed to produce the medicines/vaccines and a culture of business risk aversion by the private sector during normal times because the cost to develop medicines is extremely high," Lee said.
"In COVID-19, we saw that the government could help mitigate those risks by investing alongside the private sector in developing treatments and vaccines, accelerating timelines to less than one year — something unheard of outside of a global pandemic. However, the global supply chain will continue to be a bottleneck for some time as manufacturing facilities are distributed around the world and raw materials and other supplies needed to bring products to market are also globally distributed."
While tackling the present disaster, Biden and his team must sharpen the nation's plans for the next one and the ones after that.
"As bad as COVID-19 has been, it is all too easy to imagine something much more contagious, deadly and disruptive," Wachtendorf and Kendra said. "The H1N1 flu and the Ebola crisis were signals that far worse could come. Although steps were taken to prepare for a COVID-19-like event, those steps didn't stick and were too easily dismantled.
"As important as dealing with the current crisis is in the first 100 days, the next —perhaps even more serious — crisis must be simultaneously mitigated and prepared for. It may be a pandemic, it may be related to climate change or something else entirely."
Those preparations must, we have learned once again, be based on facts.
"Like no other recent crisis, the COVID-19 pandemic illuminates the dire consequences when political leaders ignore science in favor of myth, folklore, political expediency or —as the president might plainly put it — a bunch of malarkey," Wachtendorf and Kendra said. "The Biden administration, in all their efforts, must restore science and expertise to their formerly important roles in disaster policy-making A vast fund of knowledge was available for the management of COVID; an enduring tragedy is how that knowledge was dismissed or sidelined. President Biden's campaign slogan was to 'build back better.' It is a phrase long used in disaster risk reduction domains. It's time for political will and established research to converge to help the country recover from this crisis."
Lee said the authority and infrastructure already exist to enable forward-edge preparedness through research at the National Institutes of Health, the Centers for Disease Control and investments in the Biomedical Advanced Research and Development program's Strategic National Stockpile.
"It is exciting to think that the existing authorities and infrastructure might finally get the resource investment needed to ensure our preparedness," he said.
Such preparation is critical.
"It is important to remember that our national security and competitiveness are linked to our manufacturing, supply chains and workforce capabilities," Lee said. "It's critical to have a range of policy initiatives to encourage investment in advanced manufacturing capabilities not only to ensure that products we need are made in America, but that America is at the forefront of innovation for the world."
That, in turn, will bring layers of benefit, he said.
"Mobilizing American manufacturing innovation will provide countless well-paying job opportunities for millions of Americans, create value in the products that the world uses and wealth for our people, and ensure our national and economic security, and our public health, in the face of threats such as pandemics, wars and the rise of more technologically advanced adversaries.
"There will be many lessons learned about how we could have responded in a more nimble, more effective manner, and we should move forward together as a nation, to meet these opportunities."
Links to stories in this package:
Biden Day One: Overview
Biden Day One: COVID-19
Biden Day One: Economic recovery
Biden Day One: Racial equity
Biden Day One: Climate change