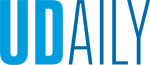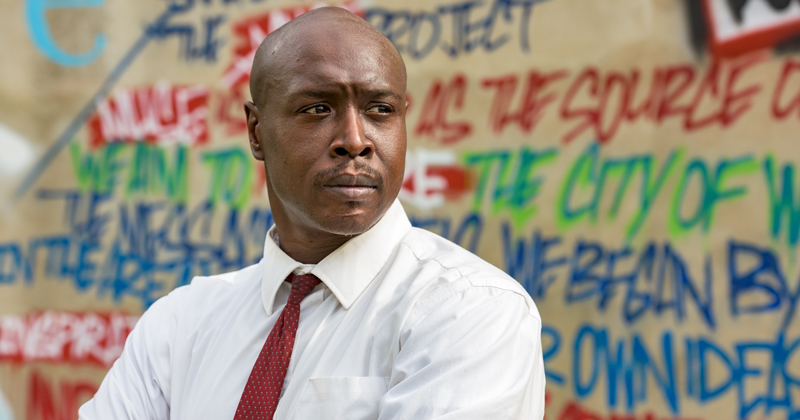 Biden Day One: racial equity
Article by Beth Miller Photo by Evan Krape January 21, 2021
UD experts see bold points, gaps and room for improvement in plans
Editor's note: As University of Delaware alumnus Joseph Biden starts his first full day as president of the United States, UDaily offers thoughts from several UD experts and doctoral students on the Biden-Harris administration's top four priorities: COVID-19, economic recovery, racial equity and climate change. This article focuses on racial equity.
The global coronavirus (COVID-19) pandemic laid bare the many layers of inequities and injustices that have plagued racial minorities in the United States for more than 400 years. The struggle for justice filled the streets of many cities in 2020.
And racial equity now is a top-shelf item in the new administration of President Joe Biden and Vice President Kamala Harris.
"The year 2020 will forever be etched in the historical record for the massive racial unrest that flooded the country," said Yasser Payne, associate professor of sociology and Africana studies. "The rage from the deaths of Ahmaud Arbery, Breonna Taylor and George Floyd (among many others) in 2020 was crystalized by the Summer of Protests which took place in over 350 cities. A set of reforms commensurate to the outrage are required to materialize real change with police."
In case that wasn't clear in 2020, January 2021 has already brought its own arguments.
"The attack on the Capitol building by Trump's supporters sharply reflected the difference in policing between Black and white protestors," Payne said. "Many in the Black community are grateful for President Biden's acknowledgment of this fact. 'No one can tell me that if it had been a group of Black Lives Matter protesters yesterday that they wouldn't have been treated very differently,' he said."
Payne said he sees bold strides for police reform in Biden's plan.
"The Racial Equity Plan's recommendations for police reform are the boldest ever advanced by a president of the United States," he said. "Banning chokeholds and weapons of war and creating use-of-force standards and developing an oversight commission are among the most crucial issues that need to be addressed to achieve real change. If implemented, this plan will certainly improve trust between police and poor Black communities, because it provides a clear set of goals for police departments to pursue."
Leland Ware, Louis L. Redding Chair for the Study of Law and Public Policy, agreed that police reform is a critical component of the plan.
"This is important because there is a centuries-old association of blackness with criminality and violence," Ware said. "In recent years, courts have consistently allowed police officers to use race as a sign of an increased risk of criminality. Throughout the criminal justice system, being young, Black and male has become 'probable cause,' justifying the arrest, questioning, search and detention of millions of African-American males every year. The disproportionate use of deadly force by police officers against Black and brown women and men is starting to receive the attention it deserves."
Payne sees gaps in the plan, too.
"Missing from the Administration's plan is a mandate for viable community policing programs," he said. "Among the most effective crime reduction strategies are programs that improve the relationship between police and poor Black communities.
In addition, he said, legislation is needed to develop "community-controlled" oversight commissions, revamp civil asset forfeitures laws, enforce mental-health crisis training and change the racial composition of police departments to reflect the neighborhoods they patrol.
Ware sees welcome recognition of the comprehensive impact racial discrimination has had on minority communities — in the criminal justice system and beyond.
"Much of the disproportionality in the criminal justice system is attributable to unconscious stereotypes that affect decision-making," he said. "Over the last three decades a substantial body of empirical and theoretical work in cognitive psychology has confirmed that the causes of discriminatory actions often operate at an unconscious level without the perpetrator's awareness of the source."
Institutional discrimination — the customs, practices and norms used by organizations to deprive non-whites of treatment as equals — is another source of unequal treatment, Ware said.
"Institutional discrimination is reinforced by media images, political discourse and everyday interactions," he said. "Institutional discrimination is pervasive; it functions at the societal, institutional, social and individual levels. It manifests itself in the workplace, in educational settings, in financial transactions and other more informal settings. Manifestations of systemic discrimination are so common that they appear to be 'normal' and are unnoticed by those not adversely affected.
"The stereotype of young Black men as dangerous criminals is deeply embedded in the American psyche. It is a factor contributing to the stark racial disparities in the criminal justice system. Decisions about whom to arrest, how much force to use, what charges should be lodged and jury verdicts convicting minority defendants are adversely influenced by bias. This is an urgent matter that needs to be addressed."
Nefetaria Yates, a doctoral student in the School of Education, said the Biden-Harris plan is "neat and palatable" rather than radically transformative.
Much stronger medicine is needed in her view — and the nation saw the evidence in the video of George Floyd Jr.'s death.
"For 8 minutes and 46 seconds the nation watched," she said. "Peering in disbelief, we watched, attempting to process the gruesome scene laid before our eyes. Surely, the officers hear his pleas. Why are they ignoring him? This is insane. They're going to kill him!
"For the nation, this was a wake-up call. For Black people, this was a reminder."
Yates said the revival of the Black Lives Matter movement brought vigorous new campaigns such as #DefundPolice and #AbolishPolice because people had grown tired of the proposition of reform.
"George Floyd was not the first and if radical systemic transformation was not implemented, we knew he certainly would not be the last," she said.
She does not find that kind of transformation in the Biden plan.
"In the wake of unprecedented national outcry, the Biden-Harris administration chose to center its efforts on justice reform, rather than radical transformation," Yates said. While the approaches this administration plans to implement are indeed needed, they are lacking in depth, detail and potential impact. President-elect Biden opens his discussion of justice reform through the lens of racial equity. However, his administration's plan of action does little to directly or specifically address these disparities.
"Moreover, his approach lacks historical context, particularly as it relates to the relationship between policing and anti-Black racism," she said. "The Biden-Harris solution is neat and palatable — not revolutionary. As the nation enters 2021, we cannot operate 'business as usual.' We cannot continue to place Band-Aids on bullet wounds and hope for the best. In order to fully actualize racial equity, as the Biden-Harris administration claims to champion, we must listen to the voices of the oppressed and implement tangible policies that dismantle racist systems. In a democracy, the people lead. And in these times, the people want revolutionary change. So, let's make that happen."
Links to stories in this package:
Biden Day One: Overview
Biden Day One: COVID-19
Biden Day One: Economic recovery
Biden Day One: Racial equity
Biden Day One: Climate change