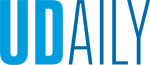 Spring 2021 Update for April 28
Article by UDaliy staff April 28, 2021
Information on the Light the Way celebration, in-person dining, travel guidelines and more
Editor's note: This article was updated at 10:30 a.m., April 29. The COVID testing event, originally announced for Tuesday, May 4, at the Hollingsworth Lot, has been canceled.
Stay informed about recent decisions and plans by visiting www.udel.edu/return. Have a specific question? Check the FAQs, which are updated regularly as questions come in to coronavirus@udel.edu.
Light the Way: Students who started at UD in the fall 2020 or spring 2021 semesters are invited to Light the Way with us on Old College Lawn from Monday, May 3, through Thursday, May 6, from 5-8 p.m. each day. This event will celebrate each student as a member of our UD community, provide an opportunity to reflect on major accomplishments over the last year, sign the class banner and look forward to next steps as a Blue Hen. Students who are not living on or near campus can see how to participate at http://ow.ly/TPJD50Ey55w.
In-person dining resumes on campus: In-person dining has resumed at all campus dining halls and at the food courts in Trabant University Center and Perkins Student Center. Dining hall guests are asked to use designated entrances — the Academy Street entrance at Caesar Rodney and the Main entrance at Pencader for dining in, and the South Green entrance and Terrace entrance, respectively, for "to go" dining. All facilities have reduced seating, so diners who eat indoors are asked not to linger after meals so that others can enjoy the space. With spring's warmer temperatures, congregating to eat outdoors is permitted, if physically distanced, but students still may not congregate to share meals in residence hall common spaces.
Guidelines for travel associated with research; town hall on May 3: UD travel for research, scholarship and creative activities may resume provided UD travelers are fully vaccinated and their travel has been approved (if required) via this online application process prior to departure. Other UD travel remains suspended until further notice.
The next research town hall, led by Charlie Riordan, vice president for research, scholarship and innovation, will be held from 2-3 p.m., Monday, May 3. The town halls are recorded and archived on this webpage. For more information, contact UDResearch@udel.edu.
Everyone 16 and older now eligible for vaccinations: Everyone 16 years of age and older is now eligible to receive a COVID-19 vaccination. The University urges all students to get the vaccine. Register on the state's COVID-19 vaccination waiting list at vaccinerequest.delaware.gov. Please note that eligibility and registration do not guarantee that the vaccine will be immediately available. Information on COVID-19 vaccine access is available on UD's coronavirus website, and the Delaware Division of Public Health has a Where Can I Get My Vaccine webpage. According to the Centers for Disease Control and Prevention, widespread vaccination is a critical tool to help stop the pandemic.
On-campus testing: Students living on campus are reminded that they are required to be tested every week. This includes students who have been vaccinated. On-campus students receive a weekly email from "RLH COVID Testing," where they can access a link to make reservations at the UD testing sites in Harker ISE Lab or Clayton Hall. Testing is by appointment only. No walk-ups will be permitted.
On a random basis, Student Health Services is selecting and requiring off-campus students to test at UD testing centers (Harker ISE Lab or Clayton Hall). Students will be notified by email on how to schedule their test and must participate. Off-campus students who are not feeling well should contact Student Health Services to obtain a test. Additionally, on a random basis, the Human Resources Office is selecting staff to test at the UD testing Centers, and they also are notified by email. Anyone selected for on-campus testing must schedule an appointment as no walk-ups are permitted.
Newark limits on private gatherings remain in place: The city of Newark continues to limit the size of gatherings. In Newark, gatherings at private residences remain limited to 10 people indoors and 20 people outdoors. Large, unmasked and unsafe off-campus gatherings are one of the greatest threats to continuing in-person classes and other activities this spring. Students are reminded that violations of these limits are subject to referral to the Office of Student Conduct, and they may face suspension from the University.
Community testing options available: Free community-based testing is available through the state of Delaware, including three sites on the Newark campus. The state of Delaware has a site at Lot #6 on the Laird Campus from 10 a.m.-6 p.m., Friday, April 30. Registration is encouraged at this link. Please note that the New Castle County drive-through testing on the STAR Campus previously held on Saturdays will be offered on Sundays beginning in May. The next event on the STAR Campus will be from 10 a.m.-3 p.m., Sunday, May 2. Walk-ups are also accepted. Registration is encouraged at this link.
A full list of COVID-19 testing locations in Delaware can be viewed at de.gov/gettested. Faculty and staff who are tested at a non-UD site should upload the results to UD Human Resources.
Student study spaces: Students who need a space on campus to study or take an online class have many options. UD Student Centers, the Library and some classrooms are available either by reserving a space online or by dropping in. As a reminder, masks must be worn and physical distancing guidelines followed when using campus facilities.
For those needing assistance: Wellbeing services and support are available. The Center for Counseling and Student Development is open and available remotely, and 24/7 mental health support remains available on the UD Helpline at 302-831-1001 for any student in need of someone to talk to. Medical advice is also available to all students 24/7 through Aetna at 800-681-3957. Additionally, resources are available concerning substance use and recovery assistance due to experiences with the COVID-19 pandemic. Those individuals experiencing any concerns should feel free to contact the UD Collegiate Recovery Community (CRC).
The Employee Assistance Program is now provided through ComPsych GuidanceResources. This is a free program available for State of Delaware Group Health Plan non-Medicare members and their dependents. As part of ComPsych's commitment, EAP services are available through the end of the national COVID-19 public health emergency to all State of Delaware employees, including temporary, casual seasonal and benefit eligible employees who are not currently enrolled in a State of Delaware Highmark Delaware or Aetna health plan. In addition, Employee Health and Wellbeing has a variety of resources available to assist employees.
Thanks for protecting the flock: By following simple guidelines, we can help make sure everyone is safe. Keep things moving in the right direction by remembering to:
Wear a face covering.
Avoid gathering in large groups.
Wash your hands frequently.
Get tested frequently.
Questions? Send an email to coronavirus@udel.edu.