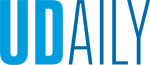 Pandemic silver linings
Article by Kelly Bothum Photo by Ashley Barnas April 29, 2021
Health experts look at ways that COVID-19 has led to improved care, coordination and education
Most of us have a running tab of the ways the coronavirus (COVID-19) pandemic has negatively impacted our lives over the past year. A survey by the Pew Research Center found 89% of Americans could name at least one negative change since the global outbreak began.
While acknowledging the enormous tragedy and disruption the pandemic has caused, there also may be some silver linings that could lead to lasting change in public health, healthcare research and delivery. Those glimmers of hope – from a greater focus on families and their connection to their communities, to empathy and work-balance considerations for healthcare workers and more investment in the public health infrastructure – were among the topics of the recent Evelyn R. Hayes Innovations in Healthcare Symposium, presented virtually by the University of Delaware's College of Health Sciences.
"We have learned a lot during this time, and I think one of the most important things we can do is to take these lessons learned and use them as ways to advance in the future," said Kathleen S. Matt, dean of the College of Health Sciences. "What a busy time but what an amazing learning time."
Among the examples highlighted during the April 13 event:
"Whatever happens after COVID, it's going to be a new world, and there's going to be a new approach to public health," said Dr. Rick Hong, state medical director for the Delaware Division of Public Health. "We need to take those lessons learned and bring them forward. Building relationships with other community partners and leaders is really good for the entire state in terms of public health in the future."
Building back better
This was the first Hayes Symposium presented virtually, following past events focusing on behavioral and mental health, substance abuse, diabetes, and Parkinson's disease. The event is sponsored by Evelyn R. Hayes, professor emerita in the School of Nursing.
Dr. David W. Willis, senior fellow at the Center for the Study of Social Policy, offered a keynote address, "Building Back Better," that focused on the importance of connecting the medical home and community to advance the well-being of the next generation of children.
Willis said the challenges created by the coronavirus pandemic have prompted an expansion of team-based care models that link communities in the service of families and coordinating their needs. That expansion offers a transformational opportunity to further the care model known as centering, where healthcare providers work together in service to the patient.
"This is a game changer in the way we can partner with families and use the social networks and connections of families with each other to share and learn together. I think the greatest power in rebuilding communities, rebuilding structures and healing happens by connecting people to learn and support one another," said Willis, who graduated from the University of Delaware in 1972. "The medical home cannot do its work alone, in terms of improving child and family well-being, without a strong connection to community."
Moving forward
There has been a lot of heartbreak, horror, and pain during the coronavirus outbreak, Hong said, but as the world slowly emerges from the pandemic, it's possible to build on the small successes that have arisen in the past year. Silver linings can be found in this year's exceptionally low flu numbers and the better infection control measures that have been developed. Public health has been challenged to make changes to improve transparency, speed testing and access to immunizations, and connect more with people at the community level.
For example, he said, when conducting contract tracing for COVID-19 cases, there was an effort to staff the contract tracing team with people from the communities they were working. The result was a more impactful approach to infection control.
"I'm hoping that we can start building on those lessons learned. This could prevent future pandemics and future diseases," said Hong, who also works as a practicing emergency physician. "We were forced to make change. And sometimes it's difficult to make change, especially in a government agency, but I'm so excited with the future, because this change will make us a better health department, as well as just a better state overall."
Jennifer Horney, founding director and professor of UD's epidemiology program, said there's an opportunity to rebuild and strengthen public health with additional funding, support and focus on the ways frontline health workers are impacted while in their roles.
Health officials also can use lessons from the pandemic to develop more effective messaging for the public that educates and explains rather than causes fear. Lee said technology can be used to bridge communication gaps or enable conversations to happen that previously haven't taken place.
"So many challenges at the end of the day are not a scientific problem or from a lack of data. It's a communications conundrum," Horney said. "We have to be successful at communicating adequately to people about risk and about safety and efficacy."
Telehealth as a connector
The pandemic prompted Dozier's 25-year-old Attachment Behavioral Catch-up Program to make protocol changes that allowed for the use of telehealth. ABC is typically administered as a 10-session home-visiting program for parents that helps them to be more nurturing and follow their children's lead. It operates in 25 states and 10 countries, but as the pandemic continued, visitations were no longer possible. The program quickly switched to a telehealth model with no idea if the virtual intervention would work.
"What was so exciting was to see this evidence-based parenting program be able to move to this telehealth platform. And what we're finding is that it has been effective and powerful. And we've got short-term outcomes for that effectiveness and fidelity," said Dozier, the program's principal investigator. "We're just beginning to envision what post-COVID could look like in terms of taking this telehealth intervention and really assessing it through a randomized clinical trial to see for whom does this work as well and who needs the in-person intervention."
In the primary care setting, Haines also sees potential for using telehealth to understand more about the social determinants of health and how challenges like food insecurity, transportation, family support systems and faith can affect the way a patient responds to care and interventions.
"Previous to COVID, it was really hard to get reimbursement for telehealth — you had to be in a remote area, you had to offer a service that they couldn't get close by. Now, you know people have constraints — they might live five miles away, but they don't have a car. You can still provide healthcare," Haines said. "It's going to make healthcare providers more empathetic. It's going to increase the outcomes."
The key is not the technology, Lee said, but how it is applied. "It can be just an expensive box that sits in somebody's office, or it can be a really meaningful tool to help you do things you couldn't really do before — or do them better."
Keeping the engine going
There has been little downtime for Healthcare Theatre during the pandemic, as most operations shifted from in-person to virtual simulations. The move to a virtual setting has opened more possibilities for the use of Healthcare Theatre beyond just healthcare scenarios, said Allan Carlsen, associate professor of theatre and director of the program. Most recently, actors have been used for an interactive diversity training in the College of Health Sciences.
"All of this stuff is really generating new possibilities of teaching and practicing, and also just bringing people together," said Carlsen, co-founder of Healthcare Theatre.
When nursing students returned to campus, clinical simulations were extended from one hour to four hours to give them more time to practice and familiarize themselves with what to expect in a hospital. Students rotated through longer scenarios developed with Healthcare Theatre before spending time in a debriefing session with classmates. Observers also were added to the simulations to give students the opportunity to learn from different perspectives, DiGregorio said.
In the Innovation Health and Design Lab, students started using their own project management software to keep tabs on each other. The software worked so well Hall plans to use it in the lab permanently.
"Something like Covid doesn't stop the engine," said Hall, adding that students also have made a point to encourage each other to take mental health breaks. "It was almost like they got even more engaged and even more involved."