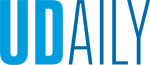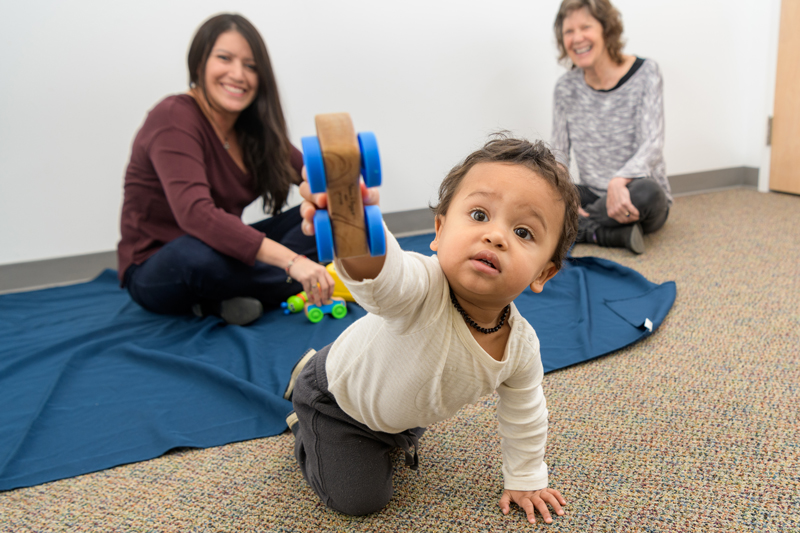 A champion for the child
Article by Beth Miller Photo by Evan Krape January 28, 2020
UD's Mary Dozier wins APA lifetime achievement award for research that helps vulnerable children and parents
In the vulnerable, early years of human life, fragile-but-powerful connections are under construction between parents and children. When those critical bonds go missing or go wrong for whatever reason, significant lifelong problems can result. Kids and their caregivers need help.
Mary Dozier, Unidel Amy Elizabeth du Pont Chair in Child Development in the University of Delaware's Department of Psychological and Brain Sciences, has made those attachments the focus of her life's research and — most important — she has found effective ways to apply what she and her collaborators have learned, offering thousands of kids and caregivers a path to more secure attachments in the future.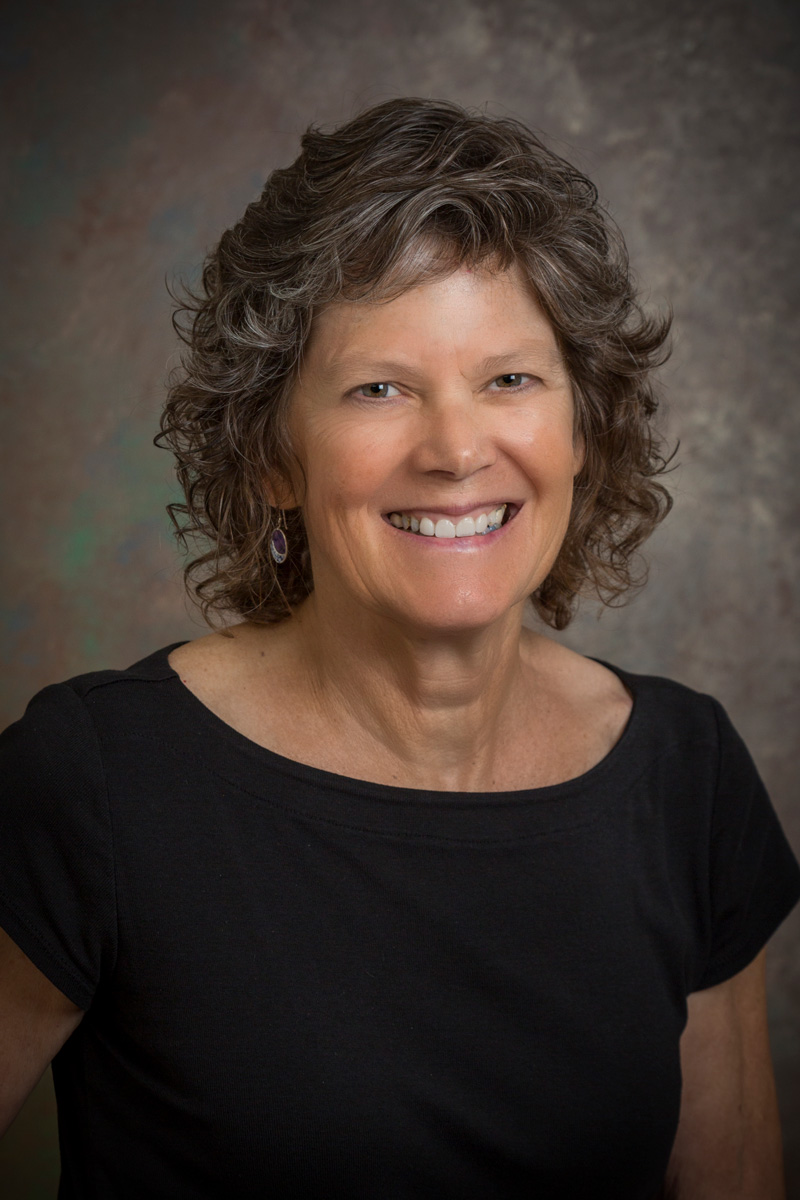 And that's not all. Dozier and her team have trained about 1,000 coaches and practitioners in the methods they have found so successful, so that children and their families in 20 states and 10 nations (so far) now are benefitting.
That's the kind of impact the American Psychological Association looks for when awarding its Urie Bronfenbrenner Award for Lifetime Contribution to Developmental Psychology. Dozier was a 2019 winner, in recognition of her contribution to the science of developmental psychology, and especially her work's benefit to society.
"She is now a world-renowned scientist and one of the most successful researchers at the University," said Robert Simons, longtime psychology professor who recently retired as chair of the department at UD. "Her research has expanded in all sorts of directions — though it has a clear focus — because of her strengths as a collaborator. She has collaborators all over the world."
Dozier remains an eager student, too, recently taking a class in functional MRI to understand that brain-scanning technology better and attending some of colleague and frequent collaborator Tania Roth's classes on epigenetic behavior.
"She has taken it from molecules in biology to behavior — the ultimate end game," said Roth, who now chairs the department. "And she's a true scientist. That makes her an awesome collaborator."
At the heart of Dozier's work is the Attachment and Biobehavioral Catch-Up (ABC) program developed first in her Infant Caregiver Project. The 10 hour-long sessions help parents and primary caregivers establish and develop nurturing bonds with children who have experienced adversity through separation, institutional placements, neglect, mistreatment and other stressors. Some of these children have been in foster care or were adopted internationally. Some have experienced trauma or — in a new extension of Dozier's work — were born to mothers addicted to opiates.
Studies have shown that children with secure attachments enjoy many benefits throughout life — social, cognitive and physical. Poor attachments, on the other hand, are associated with depression, anxiety, impulsivity, attention problems and aggression.
Throughout the program, parents learn and practice nurturing techniques, learn how and why to follow the child's lead and learn how to avoid frightening behavior, such as shouting at or threatening the child. Some parents also had broken attachments in their early years, and Dozier and her team are advocating for them as much as for their children.
As the effectiveness of the program was demonstrated, it grew beyond a focus on infants. Dozier and team adapted it for use with older children as requests and opportunities emerged.
Understanding the generational impact of such work is emerging, too. Dozier has looked beyond behaviors and external interactions to understand the neurobiological impact of these connections and the genetic changes they may impose even upon future generations. Reconnection brings real change.
"These 10 one-hour sessions literally cause changes down to the molecular level," Simons said. "It's changing the biology and physiology."
Dozier's work continues to draw significant support from federal agencies and private foundations, with grants totaling more than $25 million over the past 20 years.
For example, a new $3.5 million grant from the National Institutes of Health allows her to continue studying the impact of this work on one particular group of children in Philadelphia, with whom she and her team first connected at infancy. The grant provides support for ongoing study through age 15, a longitudinal look at addressing attachment problems unmatched by other studies.
"That's what's exciting," Dozier said. "We're asking new questions and expanding what we know about these children."
Alexandra Tabachnick, a fourth-year doctoral student in Dozier's lab, loves that about this work.
"So much is happening here," she said. "And one of the most exciting things is the variety of data she collects on groups of kids most people don't study. Mary is really a leader in evidence-based practice. I am lucky to have come in at this time."
Dozier and former doctoral student Kristin Bernard co-wrote a book on the ABC program that was published this year by Guilford Press. The book explains the science behind the program, tracks case studies of parents and children, provides findings made along the way and addresses ongoing challenges.
Bernard is now on the faculty at Stony Brook University and applying the approach in New York City and elsewhere.
"Mary has made remarkable contributions to the fields of prevention science, developmental psychopathology and neuroscience through her translational research with infants who face early adversity (e.g., maltreatment, foster care, institutionalization)," Bernard wrote in a letter of nomination in 2016, the year Dozier won UD's highest competitive faculty honor, the Francis Alison Faculty Award. "I have been inspired by the results of Mary's transformative research, and continue to build on her findings in my ongoing work."
More than 40 undergraduates work in Dozier's lab and hundreds of parent-coaches have been trained in the approach.
Dozier's studies have included behavioral observations and biological measures, including cortisol levels and DNA methylation — changes in genes — which has been done in collaboration with Roth.
The work also includes scanning the brains of children, using UD's functional magnetic resonance imaging (fMRI) equipment in collaboration with Jeff Spielberg, assistant professor of clinical science.
In a collaboration with the University of St. Petersburg (Russia) that started in 2017, Dozier and other researchers studied 80 children who had been living in orphanages. New data on that are arriving now and results may be published soon, she said.
Before joining UD's faculty in 1994, Dozier's research was focused on adults with psychiatric disorders, looking especially at attachment disorders.
"But people would ask, 'How do I use this?'" she said. "And the answer required an inferential leap. I wanted to do something that didn't require an inferential leap."
While searching for that kind of work, she saw a TV news report that showed a foster child screaming as she was taken from her foster mother.
"The child knows nothing about foster care," she said, and the child's devastation was excruciating.
Within a few weeks, Dozier had restructured her research to look at these separations — their impact on the child, how new attachments could be made and how child welfare systems could be changed in beneficial ways. And that is what she launched after arriving at UD.
She learned more about the work of Seymour "Gig" Levine, a world-famous neuroendocrinologist, who had joined the UD faculty. Levine had studied the response of young squirrel monkeys when they were separated from their mothers. He found that the young monkeys continued to cry if they could see their mothers, but registered a lower level of the stress hormone cortisol. If they could not see their mothers during the separation, their responses were less dramatic, but their cortisol levels spiked.
That was important new information.
"It was like a door opening," Dozier said. "I had never been concerned about biological outcomes. Now we started thinking as a group about the brain."
She found that children exposed to greater adversity had much more distorted patterns of cortisol production. Much of their coping mechanism was associated with what they had experienced and whether they received nurturing care or not.
"Children adapt in ways that work for them," she said. "They may push their parents away."
And that can make reconnection difficult — especially for parents or caregivers who do not understand the roots of such avoidance.
To be sure, relationships that have been ruptured are hard to repair, Dozier said. But there is "plasticity" in behavior and biology, she said. There are possibilities and opportunities.
And that means there is great hope for caregivers and kids.
"Our parenting program is very rewarding to people," Dozier said. "They hear comments — in the moment — at least once a minute during the sessions. In the first three sessions, they hear good comments only. And even after that, the suggestions are gentle."
That gentle informative approach strengthens caregivers' confidence, affirms their desire to be a good parent and points the way to new and nurturing attachments.
"I think people really want to be good parents," Dozier said.
And she has harnessed the power of science and research to help them do just that.
"You can see the parent outcomes," she said. "They work so hard at this. It's really exciting."