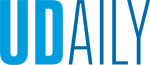 Animal connections
Article by Dante LaPenta Photos courtesy of the Delaware Humane Association April 30, 2021
Alumnus Patrick Carroll leads Delaware Humane Association
In an era where many people shift jobs with regularity, University of Delaware alumnus Patrick Carroll spent the past decade and a half connecting people with animals at the Delaware Humane Association (DHA). It's an organization best known for its pet adoption services, but also offers spay and neuter services, low-cost vaccination clinics, a pet food pantry and works with wavering pet owners to keep pets in their homes.
"We've evolved into a full-resource center for pet owners," said Carroll, who graduated from UD in 1988 with a bachelor's degree in animal science. "We do whatever is needed in the community whether it is humane education, low-cost veterinary care and training."
For the past decade, Patrick has served as Delaware Humane Association's executive director. He has seen DHA grow from 25 employees and 250 volunteers to 45 employees and 450 volunteers. He led the organization's capital campaign to build a new, state-of-the-art animal care center in Wilmington, which opened in December 2014. A few years later, he oversaw the expansion of DHA's opening of a storefront adoption center in Rehoboth Beach.
Of all of the major projects, Carroll has a special affinity for a smaller one — DHA's One Health Clinic. This monthly free veterinary clinic serves clients of the Henrietta Johnson Medical Center in the Southbridge neighborhood in Wilmington — a mile from DHA's location on A Street. Community members in Wilmington's 19801 zip code can receive health services while their pets receive checkups, treatments and vaccinations. The program engages a number of partners, including area veterinarians and UD's pre-veterinary medicine majors in the College of Agriculture and Natural Resources (CANR).
"We wanted to respond to a need in Wilmington and do so in partnership with veterinarians," said Carroll. "We reached out to several human health centers who said, 'We can't have pets in our building.' But Henrietta Johnson was on-board. Local veterinarians volunteered their time and UD students received clinical experience. It was a win for everyone involved."
As Henrietta Johnson performs coronavirus testing and vaccinations, the clinic hit the pause button during the coronavirus (COVID-19) pandemic. While the pandemic has certainly taken many things away, it's given people much more time at home than they could have ever imagined; major beneficiaries are dogs and cats as adoption numbers boom.
"There is more time at home to train and take care of a new pet," said Carroll. "People are also in a more reflective mode about their lives. They want a companion animal. People tell me things like 'I've always wanted a cat and I finally can adopt one.' "
Already with a COVID-19 surge in pet adoptions, DHA received another boost when one of its dogs became the first shelter dog to move into the White House. The event naturally came with media attention, including an interview with CNN's Anderson Cooper.
In an era when professionals jump frequently from company to company, why does someone of Carroll's ability stay with the same organization for so long?
"You have to be patient and not think the world is perfect. I see so many people where, if it's not working for them early, they move on rather than work to make the situation better," said Carroll. "People jump around, but the truth is everywhere that you go is going to have some kind of issue. But, if you're patient and learn to have conversations with your supervisors, you can get through the challenges."
From Delaware back to Delaware
Carroll fondly remembers his time as a UD undergraduate student. As a Delaware resident, he originally wanted to move away for college.
"Staying in Delaware and going to UD ended up being the best decision that I've made," said Carroll. "What I loved about CANR is that it's a small college within a bigger university."
Carroll became the UD Animal Science Club president and, working with adviser and Professor Lesa Griffiths, elevated the club to the National Block and Bridle Association and represented UD at its national convention in Houston, Texas.
He also joined with Collegiate 4-H, earning a work-study job under revered UD Cooperative Extension program leader Mark Manno. Before college, Carroll wasn't even aware of Delaware 4-H let alone being a 4-H member, but he fell in love with the program under Manno's sage mentorship.
"Mark was so gifted at empowering young people. He pushed me to work on projects far out of my comfort zone to the point that I thought he was crazy," said Carroll, who worked with Delaware youth in New Castle County and across the state. "He was a wonderful mentor and great role model for how you do the work."
The Extension experience inspired Carroll to pursue a master's degree in extension education from Penn State and then pursue a 4-H position in Ohio.
After four years out of state, the call of Delaware beckoned. In 1993, Carroll returned home to work first for Catholic Youth Organization and, in 1999, moved to Public Allies, housed in the UD Center for Community Research and Service. In 2005, a UD colleague alerted Carroll to a new development director position within DHA. Wanting to build his development skills, he interviewed and was offered the job.
"It was one of those career situations where you take a step, but you aren't sure if it's the right one," said Carroll. "Now I absolutely know it was the right decision. We've grown as an organization and I've had experiences that I couldn't have possibly imagined."
And he's been connecting people with animals ever since.