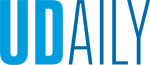 UD's Mark Manno to 4-H Hall of Fame
Article by Dante LaPenta and Michele Walfred Photo by Michele Walfred and Karen Johnston November 02, 2018
Lifetime of contributions to 4-H by Manno honored by national organization
The National 4-H Hall of Fame posthumously inducted Mark Manno, former 4-H program leader at the University of Delaware, for his lifetime achievements and contributions, which impacted thousands of youth and families across the state. Manno's career and service was well known on campus and throughout Delaware during his four decades with Cooperative Extension.
"Mark was a one-of-a-kind, outgoing individual with a huge heart and passion for youth and the 4-H program," said UD Cooperative Extension director Michelle Rodgers. "His legacy continues through the ongoing programs, contacts and networks that he helped establish. He is an eternal part of Delaware 4-H's DNA."
Manno was one of only 15 people across the country welcomed to the prestigious club during the 2018 ceremony at the National 4-H Youth Conference Center in Chevy Chase, Maryland. Mark's wife Sandy, of Newark, Delaware, along with his sons Tony and Mark and daughter Nikki Szymurski accepted the recognition. Manno is only the eighth Delaware inductee.
"The loss of our dad was not just a loss for our family, but a loss to the entire 4-H community," Nikki said. "However, his legacy lives on, not only in the enduring programs he created, but in the people he inspired along the way."
4-H, the largest youth program in the country, is supported through land grant institutions such as UD. Carried out via Cooperative Extension, the 4-H Youth Development program provides experiences for young people, including in-school and afterschool programing, special events, and day and overnight camps. 4-H's experiential project areas include health, science, agriculture and citizenship to name a few. Thanks in large part to Manno's abilities and dedication, Delaware rose to the most youth per capita involved in 4-H of any state.
Manno was nominated for this national award by former colleague and UD Cooperative Extension specialist Doug Crouse.
"The life you lead is the legacy you leave. Mark leaves a legacy of love for life, for his family and for everything in 4-H," Crouse said. "He was one of a kind. Delaware 4-H was truly blessed to have a person of Mark's caliber working each day of his life for the benefit of our youth. And, as he summed it up and shared all the time, 'It's all about the kids.' Mark lived and truly believed this every day of his life."
A career of service
After working for Cooperative Extension in Virginia and Maryland for the first five years of his career, Manno joined UD. He initially worked as an urban 4-H agent in the city of Wilmington and later as a New Castle County (NCC) agent, a position he held for 21 years. Mark's school programs reached thousands of elementary students with embryology science and agriculture in classroom curricula. He initiated the first 4-H day camps in Delaware, offering innovative, science-based, hands-on educational classes. He managed a diverse volunteer network of up to 500 adults on an annual basis. Later in his tenure, Manno served in the role of New Castle County Cooperative Extension director with responsibility of Extension personnel supervision and budget oversight.
In 2000, Mark assumed a new role in the 4-H state office for statewide efforts to deliver programs to non-traditional, underserved hard to reach audiences. Through grant writing, Manno secured extramural funding for 4-H programs, focusing on the national 4-H mandate areas of Healthy Living, STEM, Citizenship and Civic Engagement. He successfully secured more than $10 million in funding during his nine years in this role, including the support of 10 new afterschool programs — composting education; a military initiative program; U.S. Department of Agriculture Children, Youth and Families at Risk projects; and many National 4-H Council initiatives. Among his noted achievements was his partnership with the U.S. Department of State; he created a unique international youth leadership exchange program with Delaware 4-H and students in Bosnia.
The majority of Manno's 4-H initiatives still endure with impact across the First State. His ability to develop relationships was legendary. Working with agencies and organizations in Delaware including United Way; Department of Children, Youth and Families; Department of Education; and the Delaware State Housing Authority proved crucial for Delaware 4-H.
Manno was well known as a unique collaborator and innovative thinker in approaching and addressing real community issues. His enthusiasm for his work was infectious and often brought people together to solve problems. Combining good humor with storytelling and sharing snippets from his personal life, Manno possessed a talent for connecting with others on a personal level. As Delaware 4-H Program Leader, he continued to inspire staff, adult leaders and Delaware youth toward excellence and innovation. He spent the last five years of his career as State 4-H Program Leader, positioning Delaware 4-H for continued success.