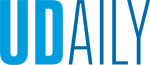 UD Global Month
Article by Nikki Laws Photo by Christian Derr November 09, 2020
Global is virtually everywhere throughout November
The University of Delaware's Institute for Global Studies invites members of the campus community to explore all things global, virtually everywhere, throughout November.
An annual initiative, Global Month will honor international education and exchange through dozens of live virtual events and even more online content for exploration anytime.
Individuals will have the opportunity to safely connect with each other, and with campus and community experts who share an interest in cultures, countries and issues around the world.
According to IGS Interim Director Lisa Chieffo, now is a more important time than ever to reach for these networks. "We remain committed to offering students opportunities to expand their knowledge, challenge their worldviews and develop relationships that lead to mutual understanding," Chieffo said.
Global Month is offered in alignment with International Education Week (IEW), a joint initiative of the U.S. Department of State and the U.S. Department of Education.
Visit the Institute for Global Studies website to chart your path or follow along @UDGlobal on Instagram and Twitter. Share your story using #UDGlobalMonth and #IEW2020.
Global Month is a university-wide initiative sponsored by the Institute for Global Studies (IGS), Asian and Pacific Islander Student Association (APSA), Asian Studies, Biden Institute, Career Services, Center for Global and Area Studies (CGAS), Center for Political Communication (CPC), Delaware African Student Association (DASA), Department of Anthropology, Department of English, Department of Hospitality and Sport Management, Dining Services, English Language Institute (ELI), Hellenic Student Association, Il Circolo Italiano, Indian Student Association (ISA), International House Living Learning Community (iHouse), Library, Museums and Press, Office for International Students and Scholars (OISS), Peace Corps, Research Office, Residence Life and Housing (RLH), Student Diversity and Inclusion (SDI), TedX University of Delaware, University Student Centers and U.S. Global Leadership Coalition (USGLC).
A Leader in International Education
The University of Delaware has long been recognized as a leader in international education.
UD founded the nation's first study abroad program in 1923, when Professor Raymond Kirkbride proposed a daring new plan to take eight students to France by ship for immersive language study.
Nearly a century later, our innovation continues with the first-of-their-kind World Scholars and Delaware Diplomats Programs. Today, UD is "home away from home" to more than 5,000 international students, scholars and family members from 100 countries and numerous multicultural organizations. Students are invited to internationalize their studies through a host of academic majors and minors, including 11 foreign languages.
Explore all things global at the University of Delaware online.