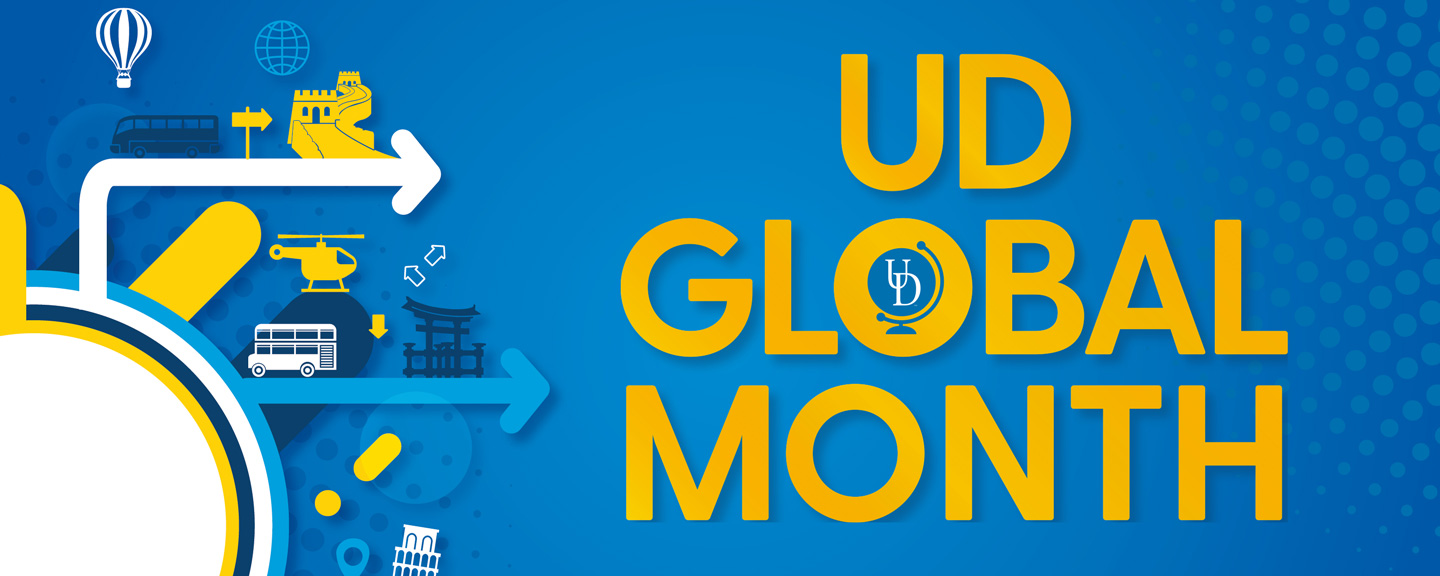 Global is Virtually Everywhere!
November 1 - 30
Join us for a virtual celebration of all things global at UD to coincide with International Education Week, an initiative sponsored by the U.S. Departments of State and Education. No matter where you're from⁠— or where you're going⁠— we've got a world of opportunities for you.
International Education Week (IEW) is an opportunity to celebrate the benefits of international education and exchange worldwide. This joint initiative of the U.S. Department of State and the U.S. Department of Education is a part of the nationwide effort to promote programs that prepare Americans for a global environment and attract future leaders from abroad to study, learn, and exchange experiences.
Plan Now for a Study Abroad Adventure
Questions?
Join IGS for Study Abroad Advising Hours every Wednesday from 1 to 3 p.m. and Thursday from 10 a.m. to 12 p.m.
Choose an Area Studies Major or Minor
About the Center for Global & Area Studies: youtube.com/watch?v=jztqbXzo7Ts
Global Month is a university-wide initiative sponsored by the Institute for Global Studies (IGS), Asian & Pacific Islander Student Association (APSA), Asian Studies, Biden Institute, Blue Hen Leadership Program (BHLP), Career Services, Center for Global & Area Studies (CGAS), Center for Political Communication (CPC), Delaware African Student Association (DASA), Department of Anthropology, Department of Art & Design, Department of English, Department of Hospitality & Sport Management, Dining Services, English Language Institute (ELI), Hellenic Student Association, Il Circolo Italiano, Indian Graduate Student Association (IGSA), Indian Student Association (ISA), International House Living Learning Community (iHouse), Library, Museums & Press, Office for International Students & Scholars (OISS), Peace Corps, Research Office, Residence Life & Housing (RLH), Student Diversity & Inclusion (SDI), TedX University of Delaware, University Student Centers and U.S. Global Leadership Coalition (USGLC).