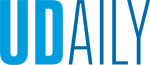 Behind the scenes at Disney's Animal Kingdom
Article by Diane Stopyra Photos courtesy of Larissa Kubitz, the Brandywine Zoo, Tri-State Bird Research and Rescue, Inc. August 10, 2020
UD graduate puts her degree to work at magical internship
The gorillas enjoy putting bed sheets over their heads and running around like little primate ghosts.
This is among the insider tidbits Larrisa Kubitz has gleaned about the inhabitants of Animal Kingdom, the largest of the Walt Disney World theme parks in Orlando, Florida. From January until April, the University of Delaware alumna worked as a professional intern in the park, sharing the wonder of the natural world with people from all over the planet.
"You're seeing dreams come true," said Kubitz, who graduated in 2019 with a degree in pre-veterinary medicine and animal biosciences. "You're seeing people at their best who are having the time of their lives. It was definitely the most magical place on earth for me."
Kubitz prepared for the job by taking advantage of opportunities while an undergraduate in UD's College of Agriculture and Natural Resources. She did two stints as an intern with the Brandywine Zoo, located 15 miles from campus, where she cared for animals and kept records of behavioral observations to track their wellbeing. She also served as a clinic intern with Newark's Tri-State Bird Rescue and Research nonprofit.
"This was my first foray into wildlife rehabilitation, and I helped administer food and medication to giant birds of prey, like the red-tailed hawk," Kubitz said. "You know, the kind of birds with very sharp talons capable of ripping your face to pieces in seconds. It was a little scary but also so cool to have this up-close experience."
Back on campus — face fully intact — she worked as a teaching assistant, helping instruct the lab portion of an introductory animal science course. In this role, she guided younger students in exploring the University's poultry barn and its research apiary, home to about five million honey bees. It's an experience, she said, that "gave me a great foundation for understanding how to best help people learn at Animal Kingdom."
At the amusement park, accredited by the Association of Zoos and Aquariums, Kubitz served as a conservation education presenter, which means she helped facilitate the Wilderness Explorers program. Dressed in what she called a "boy scout-like" uniform modeled after the character of Russell in the animated film Up, she rotated through 10 stations, each focusing on a specific species or nature theme. At every post, she relayed to visitors via a fun, educational activity the importance of protecting the environment. Sometimes, this activity involved tracking the footprints of nearby prairie dogs and zebras. In another case, guests identified animal calls, including the booming vocalizations of the siamang, an endangered ape capable of launching itself 50 feet between branches.
When she wasn't working at one of these stations, Kubitz often hung near a family of playful, fish popsicle-loving otters, and she answered questions about diet (mostly shellfish) and relationships (these cuties mate for life). She also taught about enrichment, or practices that increase the complexity and fun of an animal's captive life, such as hiding puzzles around an enclosure or, yes, giving gorillas leftover Disney resort bedding with which to play.
There were challenges along the way. (Ahem, you try keeping the attention of visitors when there are flamingos marching, screeching and bobbing their heads in a pre-breeding ritual nearby.) But there were plenty of funny moments, too.
"Often, we tried to get guests to understand that spiders don't have to be scary, because they serve important roles as predators," said Kubitz, who carried a Mexican red-knee tarantula with her while on duty at the park's insect station. "So I was talking to a young guest, probably 10 or 11, and I asked her what she normally does if she finds a spider in her house. Most people would say something like 'Kill it' or 'Squish it,' and then I would suggest putting it outside as an alternative. Instead, this girl pauses… then lets out a bloodcurdling scream right there in the middle of Animal Kingdom. I gave her points for authenticity."
But, Kubitz added, most guest interactions were less startling, more rewarding.
"I remember working at the fossil station," she said. "This little boy went through the whole activity we had planned, but he didn't want to leave. He wanted to keep hanging out and talking about dinosaurs — he could have stayed there all day. So I showed him a crocodile skull prop that I had, and we talked about living fossils, animals still alive today from prehistoric times. He was so happy and in his element. It's wonderful to know you're making someone's day, just by doing your job."
Kubitz credits her ability to connect with the public — and impart a love for the environment — with something she learned at UD.
"If you want people to care about something — like, say, conservation — community is important," she said. "You need to emphasize that we're all in this together. And that spirit, that sense of community, is very much alive at UD. The University armed me with great knowledge about animal behavior and physiology, but it's also this general attitude I was able to take with me."
And this attitude? It's one she said she'll be applying in the next phase of her conservation career — whatever magic it brings.