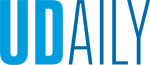 Helping Planet Earth every day
Article by Beth Miller, Karen B. Roberts and Tracey Bryant Photos by Kathy F. Atkinson, Evan Krape, NASA and courtesy of Estella Atekwana, Michelle Bennett, McKay Jenkins, Holly Michael, William Shafarman, Doug Tallamy and Dion Vlachos April 21, 2020
Seven UD researchers have suggestions for Earth Day's 50th anniversary
Earth Day is not a birthday. The planet was born about 4.5 billion years ago, give or take 50 million years, according to scientists.
But it does mark what many recognize as the start of the modern environmental movement — an event 50 years ago that drew 20 million Americans to action on one day, calling for more protection of the planet and its inhabitants. They marched for cleaner air, water, land and they rolled up their sleeves in many areas, clearing debris from waterways, hauling away litter and investing in other projects.

On April 22, 1970, there was no widespread use of computers and cellphones were unknown to the masses, but observances of this 50th anniversary — unfolding in a perilous year of pandemic — will be mostly digital.
Some gains have been made in this half century — air quality is higher in many parts of the United States, there are signs that the ozone level over Antarctica is improving and there is much greater awareness of problems such as climate change and plastic pollution, for example — but urgent action is needed on many fronts that threaten the planet's future.
To mark this 50th Earth Day, UDaily asked seven University of Delaware researchers with expertise in the environment, energy and sustainability to offer suggestions on how all of us can help the planet.
Estella Atekwana is dean of the College of Earth, Ocean and Environment. A geophysicist, Atekwana's research has taken her to many venues, from looking for groundwater and studying how continents break apart to form ocean basins in Malawi, Africa, to exploring how the volcanic island of Corsica formed in the Mediterranean Sea.
Q: What activities do you see that give you hope for our planet's future?
Atekwana: As we face increasing impacts from climate change, we all need to find ways that we can personally help to mitigate global warming and adapt to the ways it will affect our communities and our world, not just on Earth Day, but every day.
As we celebrate the 50th anniversary of Earth Day, and also the 50th anniversary of the creation of what is now UD's College of Earth, Ocean and Environment, I am heartened by the work I see from students and faculty — in their studies and their research — to take an active role in protecting our environment. From renewable energy technologies like offshore wind power and grid-integrated energy storage to conservation and efforts aimed at reducing plastics in the ocean, our faculty and students are more than up to discovering ways to improve our impact on the environment, and our planet will be better for it.
Michelle Bennett, UD's sustainability manager, joined the University in 2015 to provide leadership across UD's campuses in positioning the University as a leader in sustainability in higher education. She has a master's degree in environmental studies, expertise as an energy efficiency analyst and previous experience in environmental sustainability in Sydney, Australia.
Q: What can the average person do to reduce their carbon footprint?
Bennett: This Earth Day is extra special. We're weathering a pandemic together, upending our lives to keep each other safe. It's also the 50th anniversary of Earth Day, a reminder that, even in ordinary times, we're sharing a blue marble suspended in a vast universe.
This pandemic, the last hurricane, the next fire or flood are promises made by climate change. The greatest impacts that you can directly control come from food, travel and shopping. Wherever possible, shop from local stores, eat mostly plants, and carpool, walk, bike or take public transit. Some things are easy, do those first. We don't have to be perfect, but together we can take steps that will keep each other safe today and in the future.
McKay Jenkins, Cornelius Tilghman Professor of English, Journalism and Environmental Humanities, is a journalist and nonfiction writer whose books include Food Fight: GMOs and the Future of the American Diet, ContamiNation: My Quest to Survive in a Toxic World and Poison Spring: The Secret History of Pollution and the EPA.
Q: Earth and its inhabitants are endangered by the irresponsible use of toxic chemicals. How would you recommend that we personally reduce our use of and exposure to toxic chemicals?
Jenkins: Toxic chemicals can be found in a dizzying array of consumer products that people use every day, from our cosmetics and our mattresses to our baby pajamas and our household cleaning products. A great many of these familiar products are made by companies who once provided chemicals to our country's various war efforts, and then turned to the consumer market once the conflicts were over. One place you can find a great deal of these harmful chemicals is in the lawn care industry.
Weedkillers and bug killers — which are used in enormous quantities by homeowners and institutions alike — are (by definition) designed to kill things. The trouble is, they don't just kill their targets (like dandelions or mosquitoes); they also kill things that we cherish, or should cherish, like native plants, native pollinators and other native insects that form the very foundation of the food web. Many people have seen recent reports about the global population collapse of birds and insects alike. This is a serious issue that we all can — and must — help reverse.
Likewise, chemical fertilizers, which suburban homeowners also vastly overuse, run off lawns and straight into creeks, streams and bays, where they continue to do what they are designed to do — fertilize — only now they are fertilizing aquatic plants like algae. This unintentional "overfeeding" of algae creates aquatic "dead zones" in places like the Delaware and Chesapeake bays that can literally be seen from outer space.
Far better to forego all these lawn chemicals — and perhaps even transform part of your lawn itself — and invest instead in native plants that are beautiful; nourish native pollinators and birds; and prevent the contamination of our land and water. Simply by doing this, you can reduce your exposure to toxins and — at the same time — make your property part of a major (and critical) part of ecological restoration.
Holly Michael is the acting director of the Delaware Environmental Institute and the Unidel Fraser Russell Career Development Chair for the Environment at UD. Michael is a coastal hydrologist who is passionate about improving water security throughout the world with her work.
Q: Name a few ways we can all help to improve water quality.
Michael: Sure. Here are several ways we all can help:
Avoid over-fertilizing your lawn or over-salting your driveway. The chemicals can enter the groundwater and our streams, lakes, and estuaries, affecting water quality and aquatic ecosystems. Excess nutrients from fertilizer can cause harmful blooms of algae, and then low-oxygen conditions that kill fish. Salt can harm freshwater species and make water undrinkable.
Build a rain garden. Not only are they pretty, they help control flooding, they remove nutrients before they enter groundwater and streams, and they reduce erosion, which maintains soil quality and keeps sediments out of our streams.
Use less plastic. Large pieces of plastic are unsightly litter in our freshwater bodies and the ocean, and they break down into microscopic fragments that harm fish and other species.
Eat foods that require less water. Different foods require much different amounts of water to produce them. For example, 2.2 pounds of beef requires 3,962 gallons of water to produce, while 2.2 pounds of corn requires nearly 238 gallons and 2.2 pounds of cabbage requires about 63 gallons.
Write to your representatives to encourage environmental protection. The laws and policies that protect our water supply are critical for preserving our resources now and in the future. Let your elected officials know this is important to you.
William Shafarman, director of the Institute of Energy Conversion, and professor of Materials Science and Engineering. The IEC is believed to be the oldest continuously operating solar research institute in the world. Shafarman has more than 30 years of experience in developing solar technology and research partnerships.
Q: How can solar energy play a bigger role in our personal efforts to move toward renewable energy sources?
Shafarman: The original mission of Earth Day was to educate and activate a worldwide environmental movement to take positive action for our planet. The accelerating effects of climate change have made that mission much more urgent and mandate that we place a particular focus on eliminating the burning of carbon to power our lives.
To make a personal effort toward a renewable, carbon-free energy future we must become aware of where our energy comes from and how we use it. The sun is the original source of all non-nuclear energy so solar energy is the direct use of that source. When we use photovoltaics which directly convert light to electricity, we are creating the most useful form of energy for most of our needs.
For solar energy to play a dominant role in our energy usage we don't have to have solar panels on our own rooftops, though we should all assess whether it's feasible on our homes. Each of us must become aware of the origin and quantity of energy that powers our lives including heating and running our home appliances, driving our cars and supplying the products that we use every day. Then we can see the benefits of using electricity more efficiently, driving electric cars, converting heating systems to renewable or more efficient processes and using low-energy intensive products. Each of these can then be powered by the sun.
We must insist that our utility companies install or purchase solar electricity and compel our government to build the infrastructure, including a wide-ranging smart grid, that will allow renewable electricity from the sun, wind and other renewable sources to be shared broadly. Together, our individual efforts will move towards a renewable future.
Doug Tallamy is a professor in UD's Department of Entomology and Wildlife Ecology, where he has written more than 100 research publications and has taught insect-related courses for 40 years. His new book, Nature's Best Hope, released by Timber Press in February 2020, is a New York Times Best Seller.
Q: What are some of the simplest, most impactful things we can do to help wildlife?
Tallamy: There is hope in this message, as people are eager to hear about something they can do that works and makes a difference.
Short and sweet:
Replace as much lawn as possible with the keystone native plants that support the insects critical to terrestrial food webs. Keystone plant choices for your county can be found on the National Wildlife Federation website under "Native Plant Finder."
Add herbaceous plants required by native bee specialists to your yard. By adding goldenrod, asters, perennial sunflowers and native pussy willows, you can meet the needs of over 40 species of native bees.
Replace the bulbs on your night lights with yellow LED bulbs. Not only will you save electricity, you will stop the unnecessary slaughter of billions of nocturnal insects each summer.
Dion Vlachos, director of the Delaware Energy Institute and the Allan & Myra Ferguson Chair of Chemical Engineering at UD. Vlachos is an internationally recognized leader in renewable energy and catalysis.
Q: Question: How can renewable resources change our energy future?
Vlachos: Over the past decade, we have seen an evolution in the use of renewable energy in the entire energy mix from about 10% to 20%. This has already had a significant impact on reducing carbon dioxide emissions.
To meet the 1.5-degree temperature rise that has been set as a goal for future renewables, it is essential to further the science and technology and create the policies that can catalyze the adoption of renewable energy. This can have tremendous positive environmental and societal impact and provide a better future for society. At the same time, it can also drive manufacturing in remote locations and boost the economy.
We will probably live in smart homes powered by wind and solar, drive electric cars and use plastics, paints and other materials made of renewables using renewable energy. We should see a significant drop in fossil fuel use. This will create a more robust and resilient infrastructure, as production and use will be local rather than centralized. Cleaner, smarter agriculture, future cities and transportation enabled by renewable resources can help make our world more sustainable, more resilient to cyberattacks and more affordable for all, from the developed to developing countries (e.g. India, Africa).