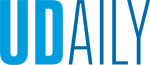 Driven to Discover: Nkeiruka Ashiedu
Article by Tracey Bryant Photo by Evan Krape August 13, 2019
Undergrad seeks to reduce asthma hospitalizations in Delaware
Editor's note: Research, community service, internships and study abroad are part of the summer for University of Delaware students. Follow them in action in our series of profiles and stories, which will be collected on the Driven to Discover website.
Nkeiruka (Nikky) Ashiedu, a rising junior from Wilmington, Delaware, is majoring in health behavior science with a minor in public health, all within the College of Health Sciences. A McNair Scholar, she is one of more than 500 students involved in research projects on campus this summer.
Q. What are you studying?
Ashiedu: I am currently studying particulate matter (PM2.5) and its effects on asthma in Delaware. PM2.5 is a pollutant that penetrates deep into the lungs and can exacerbate asthma. I'm researching whether there is a correlation between peak days in PM2.5 and asthma hospitalizations in Delaware. I am currently working in the Epidemiology Program at STAR Campus with Dr. Jennifer Horney.
Q. What inspired this project and what interests you most about it?
Ashiedu: Growing up in Wilmington, I saw firsthand how disparities can affect the trajectory of someone's life. Asthma is a disease that has many disparate health outcomes in different populations. What interests me most about my current project, is getting to see how these disparities manifest in my own state. I'm a very solution-driven researcher, so creating solutions to target disparities is something that inspires me.
Q. What is a typical day like?
Ashiedu: A typical day consists of me arriving at STAR Campus around 10:30 a.m. I write out my top three goals that I want to accomplish for my research. These goals are based on my weekly meetings with my research mentor. Based on my goals, I start either reading articles, looking at data from the state and national government, or writing from notes that I previously took. I'm in the Ronald E. McNair Program, so I also have daily seminars and GRE class.
Q. What hurdles or learning curves have you overcome in the work?
Ashiedu: I think one hurdle I had to overcome was trusting myself. Being an undergraduate, you are always looking for someone, whether that be a professor, mentor or adviser to push you in the right direction or tell you what to do. I think Dr. Horney has pushed me to think outside of this. I learned to trust myself and my instincts on how to guide my own research and make decisions based on my knowledge. It has made me a more confident researcher and person in general.
Q. What are the possible real-world applications for your study?
Ashiedu: My ultimate goal with my study would be to create a real-world intervention to lower the number of asthma emergency hospitalizations due to PM2.5 exposure. With the information we have found, I'm hoping health care providers and legislators can be better equipped to educate sufferers of asthma on how to navigate during these peak days.
Q. How would you explain your work to a fifth grader?
Ashiedu: The air is filled with pollution that can make it very hard to breathe. There is one type that is so small that it gets right into your lungs, making it extra hard for people to breathe. People with asthma have the hardest time breathing because their lungs are already sensitive. This can cause them to get very sick and go to the hospital. I am trying to see if during the year when this pollution is higher in Delaware, if asthma sufferers go to the hospital more.
Q. What advice would you give younger students (middle school or high school) with similar interests?
Ashiedu: I would tell younger students to never underestimate themselves and to take risks. We often don't see ourselves in certain spaces in life and allow that to dictate what opportunities we look for. So never limit yourself, put yourself in the spaces you want to be in regardless of who may or may not be there. I would also tell them to make connections to people around them and don't be afraid to ask for help (no question is a stupid one).
Q. What do you enjoy when you are not doing research?
Ashiedu: I enjoy going to art museums, traveling, volunteering and eating. I also love fashion and skin care, so doing anything that involves the two.