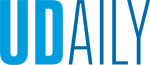 Faculty Senate holds October meeting
Article by Carlett Spike October 17, 2018
University of Delaware President Dennis Assanis welcomed faculty to the Fall 2018 General Faculty meeting on Monday, Oct. 8, in Mitchell Hall.
"It's a very special year, the 275-year anniversary of our great University," Assanis said. "We have been built on an extraordinary foundation. It's a fantastic legacy of innovators and people who have done fantastic things before us and have set the stage for us to excel today."
The five priorities that Assanis outlined when he became president in 2016 — enhancing student success, building an environment of inclusive excellence, fostering a spirit of innovation and entrepreneurship, strengthening interdisciplinary and global programs, and investing in intellectual and physical capital — continue to guide the work of the entire University, Assanis said.
Assanis recognized Chris Lucier, vice president for enrollment management, and his team, as well as our deans, faculty and staff for the record numbers from the newly arrived Class of 2022. This class has more than 4,250 students, with a record 1,828 Delawareans. More than 600 are Honors students, and the class overall has the strongest academic credentials of any UD class, with an average SAT of 1275 and a grade-point-average of 3.76. Additionally, 670 are from underrepresented minority groups, and 263 are international students.
"What's especially noteworthy is that half of the underrepresented minority students (approximately 323) are from Delaware," Assanis said. "Also, about 25 percent of all our first-year Delawareans on the Newark campus and more than 35 percent of our new Associate in Arts students are from underrepresented minority groups. That's a pretty striking statistic. They essentially match the population out there, so we do a phenomenal job with students from Delaware."
Assanis noted that while UD continues to work toward building a more diverse and inclusive community, the University's efforts were recognized recently with the Higher Education Excellence in Diversity (HEED) Award for the second year in a row.
Assanis said that a large part of the overall enrollment success hinges on the affordability of the University. He added that the University will continue to work with key stakeholders so low-income families can attend the University for as little cost as possible, ideally tuition-free.
"We are very busy modeling a number of scenarios, looking at the finances," Assanis said. "Looking at how much we can provide. Seeing if we can form a closer partnership with the state to make education more accessible to lower income families."
Once students come to UD, there are various programs and initiatives in place to help them achieve success. Assanis highlighted a few of those efforts, including advising resources, accelerated degree programs and the Blue Hen Success Collaborative. EAB, the firm that helped develop the Blue Hen Success Collaborative, recently recognized UD's accomplishments with its Student Success Collaborative Citizenship Award.
Also, the University is working to raise on-time graduation rates through initiatives such as providing "Finish in Four" grants, allowing students to take 18 credits for no additional cost and looking at ways to take advantage of winter and summer sessions to keep students on track.
Another piece to this success is the physical environment that helps students learn. Assanis highlighted a handful of innovative learning opportunities, including the Healthcare Theatre Program, the UD Nanofabrication Facility (UDNF), the Spin In entrepreneurial program and hands-on education spaces at the Science, Technology and Advanced Research (STAR) Campus. He also shared some details on plans to expand the campus in the future. He said there will be an emphasis on grouping certain buildings and fields of study in close proximity with each other to encourage interdisciplinary collaboration.
"To teach amazing students we need an amazing environment," he said. "So we have been steadily building the learning environments of tomorrow."
Assanis noted that building UD's intellectual capital involves adding faculty. For many years, UD has had about 1,250 faculty members. Through strategic hiring in key areas, that figure climbed to about 1,300 in 2017 and about 1,350 this year. Assanis said the goal is to increase that number to 1,500 by adding about 50 new faculty members each year.
"That's going to change the intellectual DNA of the institution," Assanis said. "If you think about it, within the next five to seven years, we'll be at 1,500 faculty and one third will be new faces."
Interdisciplinary cluster hires, the launch of the Data Science Institute and progress toward the creation of the graduate college are all reasons to commit to the goal of adding new faculty. Assanis thanked the current faculty again for its hard work and commitment to the students and the University.
"I'd be remiss if I didn't mention the amazing work Cathy Wu has done," he said, singling out the director of the new Data Science Institute.
Assanis stressed the importance of building relationships and partnerships on the local and global stage. He pointed to a few current examples, including renewed research grants for the Established Program to Stimulate Competitive Research (EPSCoR), the Delaware Clinical and Translational Research ACCEL and the Catalysis Center for Energy Innovation (CCEI), as well as programs with the Biden Institute and a long-time partnership with Xiamen University in China.
He highlighted the new Spectrum Scholars program, which was created through a partnership with JPMorgan Chase to support UD students with autism.
"The latest manifestation is our work to embrace people with learning differences, specifically students on the spectrum of autism," Assanis said. "Lead them to success, lead them to degrees."
To continue to give students these wonderful opportunities, UD must watch its budget, Assanis said, and the University is applying a hybrid budget model that allows for flexibility. He asked that the faculty be aware of current goals for operational excellence.
"When we talk about operational excellence, we're not talking about decreasing staff," he said. "It's about doing what we do more efficiently with more of an impact and high quality."
In addition to the budget, he updated the faculty on the Delaware First fundraising campaign. He said about $635 million has been raised toward the goal of $750 million.
"I sincerely appreciate all the love and support you are able to provide the institution every day," Assanis said. "Those of you who can help with the campaign, it would be amazing. We have full participation from our trustees and the senior leadership team, and we'd love to see faculty and staff participation go up."
Assanis said the University is an engine for economic development in the city of Newark and the state of Delaware, as well as the whole Northeast Corridor. For every $1 invested by the state, the University generates $23 in economic activity in Delaware.
Many of UD's faculty and students are responsible for life-changing research and discoveries. Assanis recognized Debra Hess Norris, winner of the 2018 Francis Alison Faculty Award. He also highlighted media coverage of some of the University's research including a study on how ducks hear, which was featured in The New York Times, and the discovery of remains from a World War II destroyer, reported by CNN and many others.
Assanis recognized George Watson, who recently stepped down from his position as dean of the College of Arts and Sciences, and thanked him for his work and partnership. He wished Watson luck as he continues his journey as a member of the faculty. Assanis also recognized Kathy Matt, dean of the College of Health Sciences, for her work on bringing the new Tower at STAR to life.
He emphasized that the University is headed in the right direction.
"We really need to be taking the action and bold moves to be able to be as successful in the future as we've been in the past," Assanis said.
Assanis closed his presentation by showing a one-minute video that celebrates the spirit of the University.
Faculty Senate meeting
Following the General Faculty meeting, Provost Robin Morgan began the October Faculty Senate meeting by extending a warm welcome to Levi Thompson, the new dean of the College of Engineering. Thompson began his new position Oct. 1.
Morgan updated faculty on the UD ADVANCE Faculty Climate Survey and congratulated Lucier and the Blue Hen Success Collaborative for a recent award.
"I'm proud to share that UD received the EAB 2018 Citizen Award for the Blue Hen Success Collaborative, which the President mentioned," Morgan said. Formerly known as the Education Advisory Board, EAB is a national firm that works with educational institutions to identify and apply proven practices that help them achieve their goals. "They only give five such awards a year, and there are about 240 schools that use this. So, congratulations to Chris Lucier and his team for that recognition."
Faculty Senate President Chris Williams welcomed the Senate and made a few announcements. He noted the Academic Program Reviews (APR) process will soon need to be considered by the Senate. A review by different committees will begin this fall and an open hearing will be scheduled for the spring.
"It's necessary for the Senate to review this process because a new process was put in place during the fall of 2016, but it was never reviewed by the Senate and thus approved as well," Williams said. "So there are a series of things we want to look very carefully at to make sure the process is being done efficiently and correctly as possible."
The Faculty Senate voted on six resolutions that focused on amendments to existing language in the Faculty Handbook. Two of these changes reflect requests from the Registrar's Office to clarify grading and attendance language so it would be easier to determine whether students with scholarships are attending classes. Two resolutions updated the language on the promotion and tenure process including clarification of workload reporting and the appeals process. A fifth resolution updated the Faculty Handbook's mission statement to broaden the definition of scholarship as well as consider creative and artistic activities. The final resolution updated the Constitution of the Faculty of UD to change the administrative membership of the Senate. After an approved amendment by Provost Morgan, the administration will have 12 defined seats (president; provost; vice president of research, scholarship and innovation; vice president for student life; seven deans; and one final seat designated by the president/provost).
All the resolutions were approved. More details on each resolution can be found on the meeting agenda on the Faculty Senate website.
The meeting closed with a presentation by Tammy Anderson, faculty athletic representative (FAR), who was appointed to the position early last year. During her brief remarks, she highlighted a few initiatives the Faculty Board of Athletics (FBA) hopes to address. These include working with faculty and students who miss classes and exams for sports-related reasons, student athletes' well-being, assurance students are making benchmarks and observance of Title IX.