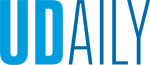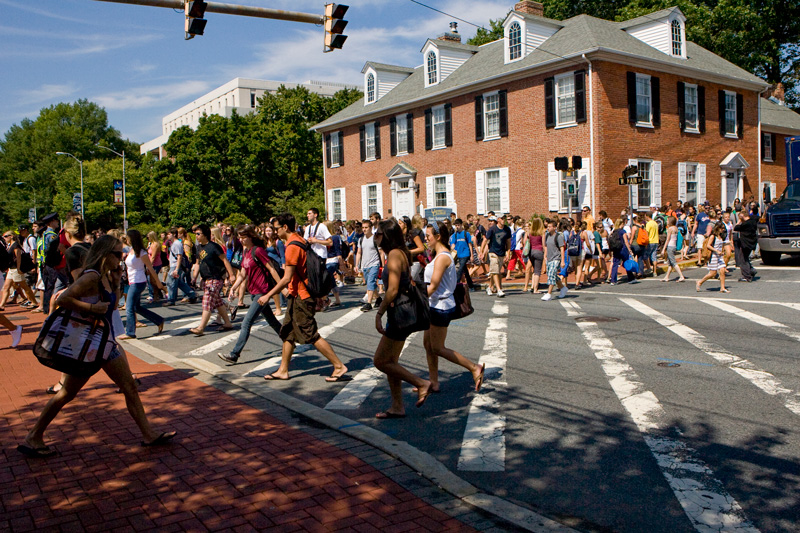 Economic Impact
Article by UDaily Staff October 04, 2018
University of Delaware contributes billions to local economy, according to new report
The University of Delaware is a significant driver of the region's economy, spurring $2.8 billion in economic activity in Delaware and $4.7 billion throughout the Northeast Corridor, a new report estimates.
The report — created by Econsult Solutions Inc. (ESI) and commissioned by UD — examined the impact and multiplier effects of the University's annual operations and capital investments, as well as spending by students, visitors and alumni.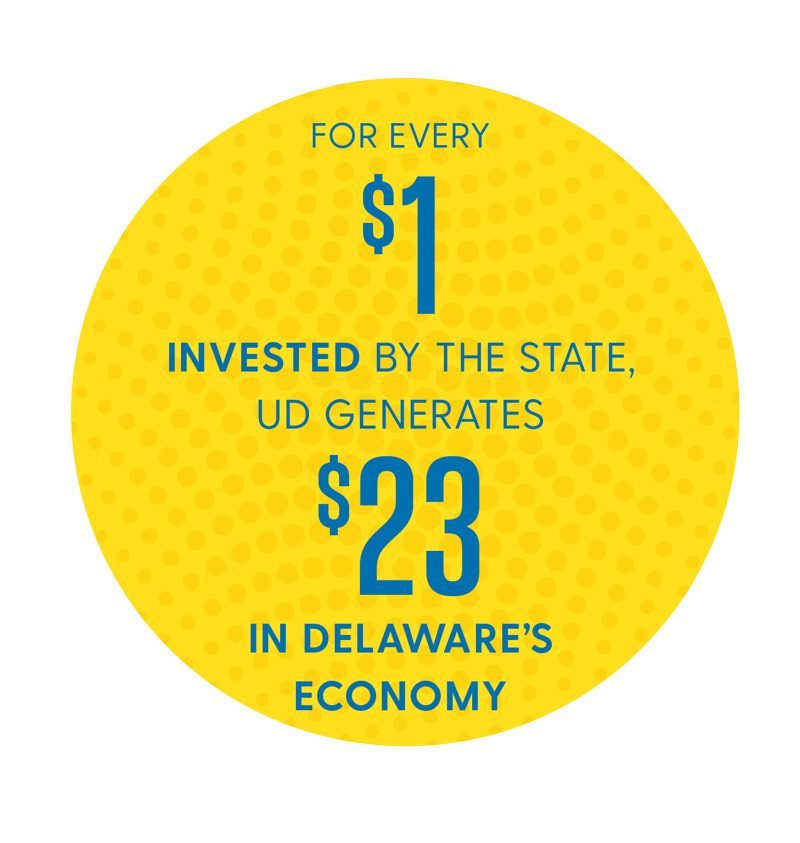 ESI found that within the state of Delaware, UD's economic activity directly and indirectly supports 24,450 jobs and generates $86 million in state tax revenues. For every taxpayer dollar the state invests in UD through annual appropriations, the University produces $23 in economic activity within the state. What's more, UD contributes innovative research and entrepreneurial ventures to help the state compete in the national and global marketplace, the report says.
"UD serves as a major engine of economic development in Delaware and the region by driving innovation and preparing our graduates to succeed in the global knowledge-based economy," said UD President Dennis Assanis. "This study demonstrates how UD is making a deep and meaningful impact far beyond our campus and well into the future."
UD's contributions take multiple forms:
The University attracts and retains talented graduates within the state, which increases intellectual capital and household spending power. Alumni earn more because of their UD degrees, and spending those additional earnings in the First State contributes $1 billion to the economy.

Spending on meals, hotels and events by students, families and visitors — in all, about 750,000 visits a year — supports $227 million in economic activity in Delaware.

Capital spending to maintain and enhance UD's classrooms, laboratories and other facilities helps support the construction industry and related sectors with activity totaling $144 million per year.
The largest impact comes from the University's day-to-day operations. Spending by UD and its employees on goods and services, plus the ripple effects of that spending throughout the economy, totals $1.4 billion each year.
In the city of Newark, UD's impact amounts to $1.2 billion in economic activity, which directly and indirectly supports 15,390 jobs.
In addition to quantifying the economic impact UD makes on the region, the report also highlighted key areas of distinction, including its local engagement, scholarship, innovative research and entrepreneurial successes. According to the report's authors, "these points of pride represent unique ways in which it both achieves those economic impacts and produces broader gains to society as a whole."
Over the past decade, UD has:
Generated 465 patent disclosures

Applied for and received 130 patents

Executed 58 licenses

Developed licensed technology that spurred 26 start-up companies
UD startups have received more than $13 million in venture capital funding. And more is expected to come, especially as UD's Science, Technology and Advanced Research (STAR) Campus matures and grows.
Yet, not every contribution can be measured in dollars. Engagement with the community as well as events and happenings on campus are shared resources of a different sort. Each year, UD students participate in 250,000 hours of service, and the University works through outreach programs like Cooperative Extension to promote education, culture and well-being.
The ESI report also notes that UD's campuses in each county serve as community assets by hosting concerts, theatre performances, speakers and other events throughout the year.
The full report is available online.