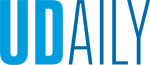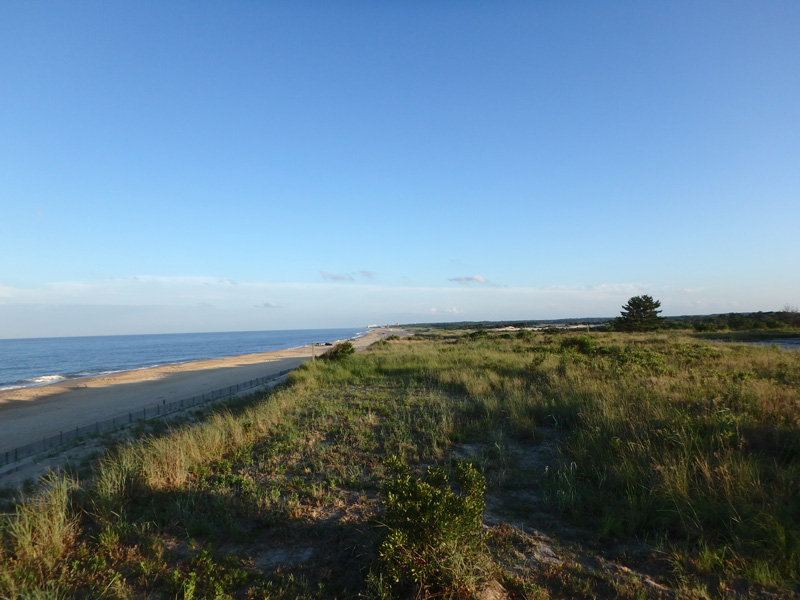 Water in a changing coastal environment
Article by Karen B. Roberts Photos by Doug White, Kathy F. Atkinson and Evan Krape September 26, 2018
National Science Foundation awards $19.2 million to statewide EPSCoR consortium
An estimated 40 percent of the world's population resides within roughly 60 miles of a coast. Delaware has a rich coastal environment with 381 miles of tidal shoreline, including 24 miles of ocean coastline and approximately 90,000 acres of tidal wetlands.
Coastal regions throughout the world have entered a critical period when multiple pressures threaten water security, which the United Nations defines as society's capacity to safeguard adequate, sustainable quantities of high-quality water.
A new five-year, $19.2 million Research Infrastructure Improvement (RII) grant from the National Science Foundation's Established Program to Stimulate Competitive Research (EPSCoR) will help Delaware develop solutions to water issues related to human, economic and ecosystem health. In addition to the federal award, the state of Delaware has committed $3.8 million in support of this initiative.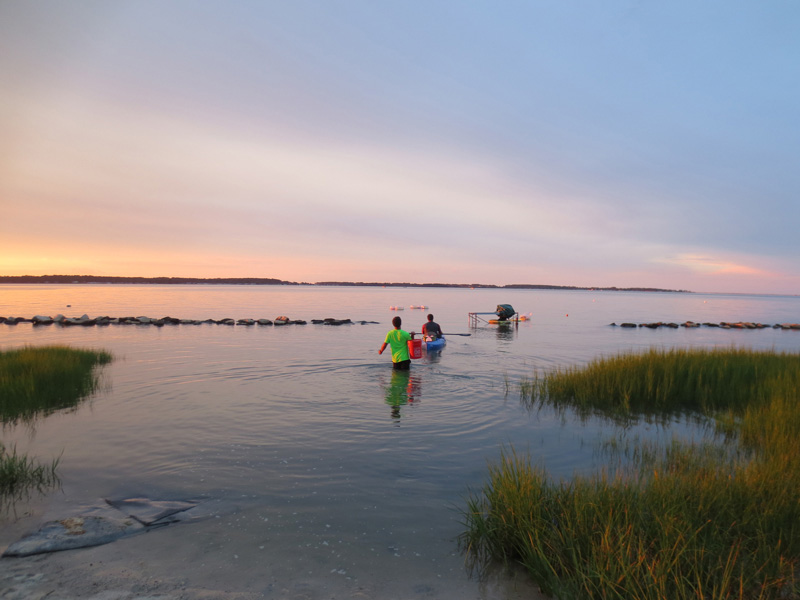 EPSCoR is a congressionally mandated federal program to help states develop their research initiatives and institutions. In Delaware, the EPSCoR program currently focuses on enhancing environmental science, engineering, social science and policy research in support of the state's goal of achieving a sustainable environment and a prosperous economy.
This is the fourth RII grant for the statewide consortium, which includes four Delaware higher education institutions: Delaware State University, Delaware Technical Community College, the University of Delaware and Wesley College.
"As a coastal state with significant agricultural and tourism industries, Delaware is the perfect place to address the interdisciplinary challenges of balancing the needs of the environment, the economy and our communities," said University of Delaware President Dennis Assanis. "Not only will this funding help us develop solutions to local problems, but it will also make Delaware a national leader and a model for the world."
"Water security is a serious issue facing society. We are bringing people together to create actionable solutions that will have a positive impact on Delawareans, while providing transformative research, educational and career preparation experiences for students of all levels," said Charlie Riordan, vice president for research, scholarship and innovation at UD.
Water in a changing coastal environment
A major component of the grant will focus on behavioral science and developing decision-support tools, early warning systems and other evidence-based solutions that decision-makers can use to inform policy and encourage adoption of environmentally oriented behavior.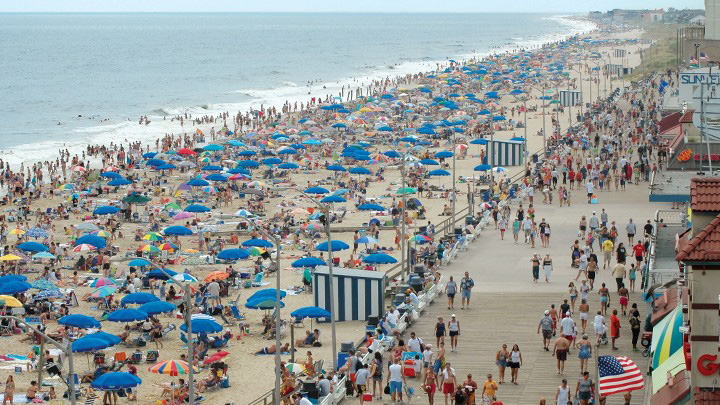 "Most problems related to water security are consequences of human activities and, inevitably, solutions involve behavioral change," said Kent Messer, the project director and the S. Hallock du Pont Professor of Applied Economics for the Environment in UD's College of Agriculture and Natural Resources.
In the Wilmington community of Southbridge, for example, a previous EPSCoR-funded social science study bolstered residents' confidence about the quality of their drinking water by enabling researchers to work with community members to collect and analyze tap water samples and provide evidence-based data from both home test kits and professional labs that the tap water was safe to drink. A subsequent study revealed that this water quality information significantly improved residents' trust in their water supply, saving them the expense of bottled water.
The threat of salinization
A key threat to water security in our region is salinization, or the increasing salt content in water and soil, which degrades water quality, according to Holly Michael, a coastal hydrogeologist and co-PI and research lead on the project.
"Delaware's long tidal shoreline and low elevation renders its waters vulnerable to salinization, which can be exacerbated by sea level rise and the extraction of groundwater for use by industry, agriculture and municipalities," said Michael, who is the Unidel Fraser Russell Chair for the Environment and associate professor of geology, which is housed in the College of Earth, Ocean and Environment.
This problem is increasingly recognized in Delaware, where high salinity, or salt content, already has caused some agricultural lands to become unusable and has prompted the installation of new wells for monitoring and measuring saltwater intrusion in some coastal municipalities.
In addition to focusing on the salinization threat, the grant also leverages UD's growing presence in interdisciplinary data science and environmental research to:
Develop ultrasensitive smart sensors for monitoring and characterizing how nutrients, such as nitrogen and phosphorous, and particles are transported through Delaware rivers, ponds, streams and marshes, as well as the sources and fates of these nutrients and their effect on plants.
Address information gaps about the microbial communities that help maintain the healthy function of our coastal ecosystems and how these communities change with salinization or excess nutrients.
Use the emerging technology of big-data analytics to link science and social decision-making, and to potentially reveal previously hidden hurdles to sustainable societal change.
"This new project builds on the successful statewide network of partnerships we have built over the past years to address the significant issue of water quality and sustainability, which impacts not only Delaware but many parts of the world," said Delaware EPSCoR Director Don Sparks, the Unidel S. Hallock du Pont Chair of Plant and Soil Sciences and director of the Delaware Environmental Institute.
Digitally defending our infrastructure
An emerging area of concern for water utilities is the digital defense of infrastructure, both from a contamination and from a cybersecurity standpoint. A partnership with the U.S. Army's Communications, Electronic, Research and Development Center, Intelligence and Information Warfare Directorate (CERDEC-I2 WD) will integrate military-grade data science and machine learning capabilities to enhance existing water security decision support tools for resource managers, policymakers and researchers. It also will enable training of students in the emerging data science and big-data analytics fields, providing Delaware and the surrounding region a pool of capable environmental informatics and cybersecurity professionals.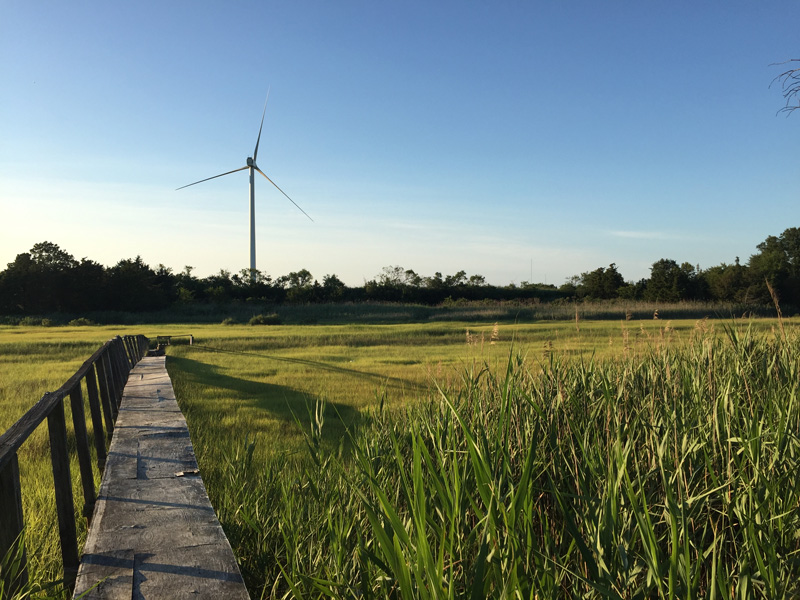 In complementary work, UD will partner with Tidewater Utilities, Inc., the largest private water supplier south of the Chesapeake and Delaware Canal, to develop a cybersecurity awareness program to educate utility company employees about potential cyber threats and security issues.
According to Tidewater President Gerard L. Esposito, cybersecurity is one of the biggest risks facing today's utility companies, which increasingly rely on technology to support business operations. Developing an awareness program that is flexible, scalable and adoptable at any level, he said, will go a long way toward providing a blueprint for Tidewater and other companies, both locally and regionally.
"Utilities are not prepared to balance this risk while delivering on operational goals like increased efficiencies," Esposito said. "Constant user engagement and training is the key to keeping our systems safe and having a robust cyber awareness program is a big step toward accomplishing this goal."
Continuing to build the future workforce of scientists, engineers and entrepreneurs trained to meet these growing challenges is necessary, too. Education and training opportunities throughout the five-year project will enable nearly 700 graduate, undergraduate and high school students to gain on-the-job experience working alongside over 60 faculty and post-doctoral researchers.
A proven track record that goes beyond statistics
Delaware was designated an EPSCoR state in January 2003 and awarded its first EPSCoR RII grant in 2005. To date, Delaware's NSF EPSCoR program has resulted in $69 million in direct EPSCoR funding to the state and $46 million through leveraged EPSCoR funds and 143 additional research awards to EPSCoR faculty. Additionally, this work has led to over 900 published journal articles, 75 faculty and student submitted invention disclosures, 11 patents and eight faculty-led start-ups, as a result of direct or indirect funding by EPSCoR.
But the true impact of the work runs deeper than statistics. It is woven into the fabric of the partnerships created across and outside the state by collaborators, the local projects and models developed locally that also can be applied globally, and the training opportunities provided for students who will become our future citizens and decision-makers.
Support from the previous EPSCoR funding allowed Wesley College to change the institution's academic curriculum to incorporate research in a first-year undergraduate experience for all incoming students. This important action improved student retention and four-year graduation rates of its students and led to the development of Wesley's Undergraduate Research Center for Analytics, Talent and Success. Student retention rates in STEM majors at Wesley have increased by 22 percent since 2010, from 46 percent in 2010-2013 to 68 percent in 2014-2018. Additionally, all of Wesley's EPSCoR STEM majors graduated and were placed in STEM fields between 2010-2013.
Across the state, the University of Delaware's Spin In program paired teams of University undergraduate students with early-stage startups to apply experientially what they're learning to real-life situations that entrepreneurs encounter. Students from a range of disciplines were coached and integrated into product development teams charged with solving business challenges facing these early-stage startups. To date, more than 175 students have engaged in 25 projects that have led to the launch of seven new products and four new business startups, with a dozen students landing job offers.