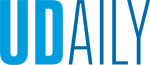 Helping students to 'Finish in Four'
Article by Kate Bailey Photo by Evan Krape June 29, 2018
Cap removed on credit hours included in full tuition
In an effort to help students graduate in four years, the University of Delaware has removed the limit on the number of credit hours covered by full tuition each semester.
Under the previous policy, students could take 12 to 17 credits per semester for the same cost, but would pay extra for any credit hours beyond that. Now, they will be able to take 18 or more credit hours, if needed, without paying more.
"This will make a significant difference for students who need a sixth course in a semester to catch up and graduate within four years," said Provost Robin W. Morgan. "We expect this change to be particularly beneficial to first-generation, low-income students."
In recommending this change to the Board of Trustees, the University referred to research showing that increasing the number of credit hours covered by full tuition led to an increase in students taking more credits. One specific example was that of Kent State University, which changed the number of credit hours covered under full tuition from 12 to 16 to 12 to 18, resulting in a 5 percent increase in students taking 17 or 18 credit hours.
UD's change in credit hours is part of a larger Blue Hen Success Collaborative "Finish in Four" campaign designed to improve student success at the University. Last summer, the University boosted efforts to increase the four-year graduation rate by raising the number of first-year students who complete at least 30 credit hours over the year.
Students and parents were reminded during New Student Orientation last summer that to graduate in four years with the 120-credit minimum required for a bachelor's degree, students have to complete at least 30 credits each academic year. As a result, the percentage of first-year bachelor's degree students who completed at least 30 credits increased from 57.9 percent in 2016-17 to 60.8 percent during the 2017-18 academic year. The increase among first-year Associate in Arts students was more dramatic, with the number of students completing at least 30 credits hours jumping from 15.7 percent to 37.5 percent.
"Clearly, our students are benefiting from our efforts to help them finish in four," Morgan said. "By increasing the credit hours covered under full tuition, we will further help their chances of graduating on time and at a lower cost to them."
Some students must take a non-credit-bearing remedial course to be prepared for their future college coursework, which can put them behind in earning the credits needed for graduation. Other students may need to repeat a course. For these students, the ability to add an extra course at no additional cost will make a significant difference in their ability to graduate in four years, especially benefiting low-income students.