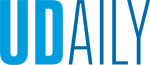 The sky is the limit
Article by Kelly Bothum Photo by Aaron Davis September 05, 2018
The Tower at STAR opens to support and encourage research collaboration
While University of Delaware students immersed themselves in internships, traveled, worked and enjoyed their summer break, UD stayed busy on the latest installment of its expansion on the Science, Technology and Advanced Research (STAR) Campus.
After 18 months of construction, the Tower at STAR, 100 Discovery Blvd., is almost ready to be unveiled. This space will provide an unparalleled opportunity for UD faculty, staff, students and collaborators to identify, address and help solve some of healthcare's most pressing challenges. Designed to support novel learning experiences through interdisciplinary collaboration and translation, the Tower at STAR aims to shape the future of healthcare.
"As a vibrant hub for research, innovation, teaching and service to the community at the University of Delaware, the STAR Campus continues to evolve at a grand scale," said UD President Dennis Assanis. "With the opening of the new Tower, we will unlock new opportunities for discovery and innovation in the health sciences, enabling collaboration across multiple disciplines. This will help advance UD's impact as a powerful driver of economic development throughout Delaware and beyond."
The College of Health Sciences occupies the second through seventh floors in the 120,000-square foot, 10-story tower. The remaining space is dedicated to a mix of private companies, amenities and resources for the community and students.
"The Tower at STAR provides an amazing opportunity for us to expand our collaborations across the University, with businesses, healthcare partners and members of the surrounding community," said Kathleen Matt, dean of the College of Health Sciences. "Combining research, education and clinical care in our buildings provides an opportunity to enhance interdisciplinary work and speed translation from discovery to delivery.
"By doing so, the latest in biomedical and biosocial research can translate into new diagnostic and treatment plans that have an impact on patients and their families now. And in this process, we are also training the next generation of healthcare professionals who will help to lead the changes in healthcare."
With outside companies occupying floors eight through 10, Matt said, the college sees great potential in exploring new discoveries and training students with real-world applications.
Working with Delle Donne & Associates and Bancroft Construction, the College of Health Sciences designed the Tower at STAR to cultivate and inspire interaction on all floors. Throughout the building, connected "neighborhoods" with stairways and easy elevator access encourage a collision of ideas. Learning and innovation take place not only in the lab but also in open spaces where ideas can grow and fully develop.
"We're excited to help UD realize its bold vision for the STAR Campus," said Ernest F. Delle Donne, chairman of Delle Donne & Associates. "This is a wonderful opportunity for us to be part of a unique project, and we're proud that the Tower will play an integral role in creating a community of students, researchers, entrepreneurs and innovators for the future."
The 10-story tower complex includes:
A demonstration kitchen for classes for students and the public.

A multipurpose facility called Audion, with seating room for about 300 people, that can be used for conferences and meetings as well as community events.

An atrium that serves as a health and wellbeing epicenter, featuring a living wall and open spaces filled with natural light and spaces for small meetings and conversations.

An innovation health design lab for the development of wearable technology and other applications.

Classrooms equipped with virtual reality used for simulations with Healthcare Theatre to enhance interprofessional training.

A demonstration apartment equipped with sensors to study movement and activities of individuals with chronic disease.

A sleep room lab with polysomnography, examining in part the effects of sleep on learning outcomes and memory consolidation.

An adult neuro lab focusing on developing tools for assessing quality of life for people with cognitive and language disorders.

A cardiovascular lab to study mechanisms of chronic disease and design interventions to improve outcomes.
The Tower at STAR has a special focus on prevention and wellness, based on the science of health, Matt said. The space is home for more of the college's research programs. Additionally, nutritional counseling, fitness testing, health coaching and mental health services provided by faculty and students are available in the Tower.
The Tower connects to the UD Health Sciences Complex, which serves as the home for many of CHS research labs and clinics. Opened in 2014, it houses the public-facing health entities of the College of Health Sciences – the Physical Therapy Clinic, Nurse Managed Primary Care Center and the Speech Language Hearing Clinic. Together, these clinics served 29,000 unique visitors last year.
In less than a month, the move to the Tower at STAR has made a tremendous difference for the Communications Sciences and Disorders program, especially its research enterprise. The department now occupies space on the fifth and six floors of the Tower, including six testing rooms and several specialized laboratories. The space allows the faculty and students to carry out their interdisciplinary work in a sophisticated research environment inviting to participants.
"It is a state-of-the-art research facility," said founding director Aquiles Iglesias, whose nine faculty members have 14 research projects ongoing with populations ranging from babies to 85-year-olds.
The College of Health Sciences will showcase its expanded offerings at the Tower at STAR during its annual gala on Friday, Nov. 9th. Faculty, students and members of the community are invited to the event to see and experience this transformative space. To learn more about the Tower at STAR, visit www.chs.udel.edu/star-tower.