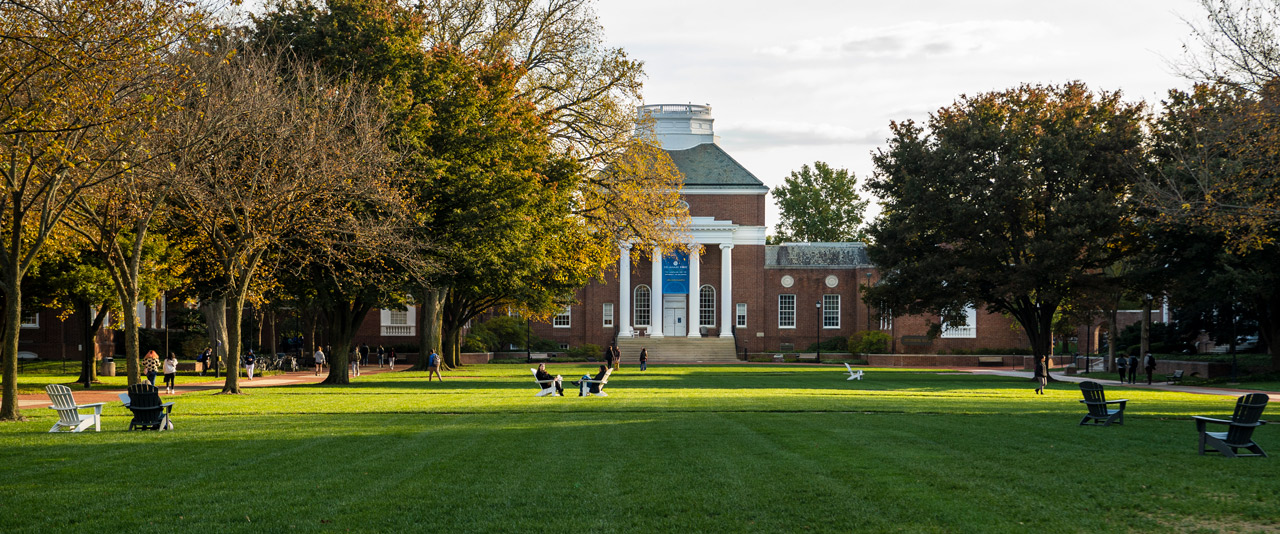 Talent and Organizational Development
ConnectingU
Learning portal for upcoming workshops, courses and resources
Talent and Organizational Development works to improve UD's capability through the alignment of strategy, structure, people and management processes.
Our approach uses various concepts and methodologies rooted in culture, adult education, human resource management, change management, organizational behavior and design, among others.
Some of our initiatives include:
Employee engagement and wellbeing, performance management, coaching, mentoring and skill development.
Team building using interpersonal and group process approaches.
Organizational transformation, culture change, strategy consultation, succession planning and leadership development.

New Performance Management and
Merit Compensation Program
Human Resources is pleased to announce a new Performance Management and Merit Compensation Program that will leverage various talent management strategies to develop capabilities across the organization. The program is performance-driven and has been designed based on feedback, benchmarking, and best practices to reward performance with merit pay.  
What can you expect from the new program?
A new year-end appraisal form. The streamlined tool is designed to focus on accomplishments and professional development, while fostering a meaningful performance feedback conversation. The form will be available in late Winter/early Spring 2024. 
A new timeline. The performance year will align with the University's fiscal year (starting in July, versus February).
Performance-based merit increases. Robust training for managers and staff will include guiding principles and best practices on establishing clear performance expectations and delivering timely feedback with consistent conversations throughout the year. The performance appraisal documentation will support merit pay decisions.  
How can you prepare for the new program?
Work with your manager. Individuals will work with their managers before December 2023 to set and document their FY24 goals. Goals should be Specific, Measurable, Achievable, Results-Oriented and Time-Specific, (S.M.A.R.T); defining these parameters as they pertain to your goal helps ensure that your objectives are attainable within a certain time frame.
Have regular performance conversations. As best practice, individual contributors and their managers should have regular performance conversations from now until the Spring of 2024. This includes discussing their S.M.A.R.T. goals, what is going well and where there may be opportunities for improvement.
Track your accomplishments. From the present until May 2024, individuals will track their accomplishments, career aspirations, professional development opportunities and how these opportunities have been used in skill development
New performance management program – Timeline of activities
| | |
| --- | --- |
| Date | Activity |
| July 1, 2023–Spring 2024 | Managers and employees work together to establish and review FY24 goals and expectations. Periodic check-ins take place for feedback and goal revision, if necessary. |
| September 2023–December 2023 | Training developed; appraisal form revised |
| January 2024–March 2024 | Training for managers and individual contributors. |
| March 2024 | Year-end forms launched |
| May 2024 | Forms due to HR |
| June 2024 – July 2024 | Merit Salary Increase (as approved by Senior Leadership) |
Please visit this page often for additional information and training opportunities. Questions? Contact the Talent and Organizational Development team at talent-dev@udel.edu.
LinkedIn Learning
Human Resources is launching a 3-month LinkedIn Learning Calendar Challenge entitled Thriving Through Change. Each month we will feature a new calendar with selected 3-5 minute LinkedIn Learning videos about how to manage change as an individual, as part of a team and as a change leader. This is a great resource to use for your own self-paced learning or to share with your colleagues. Complete a short form to receive September's calendar, Thriving Through Change as an Individual.

New Management Certificate of Excellence
Purpose: To equip managers with UD-specific information and best practices to lead their teams and achieve results that support the University's goals and mission.   
Certificate includes: 

Five core courses  
Three elective courses  
At least 10 hours of learning  
Instructor-led workshops (Zoom and in-person)  
Online, self-paced courses
The Talent and Organizational Development team provides a variety of approaches and support to assist individuals, teams, departments, units and colleges across the university.
If you require an accommodation to participate in one of our programs, please contact Disability Support Services at 302-831-4643 or via email at dssoffice@udel.edu  5 days prior to the date of the workshop.
Learn any time, any place, with courses, webinars and podcasts on a wide range of technical, business, software and creative topics.   
Connect with leadership, personal development, and skills-based training opportunities that are specifically focused on higher education.
The source for online training and resources, which houses UD-specific training for employees responsible for conducting HR activities. Formerly the HR ATLAS.