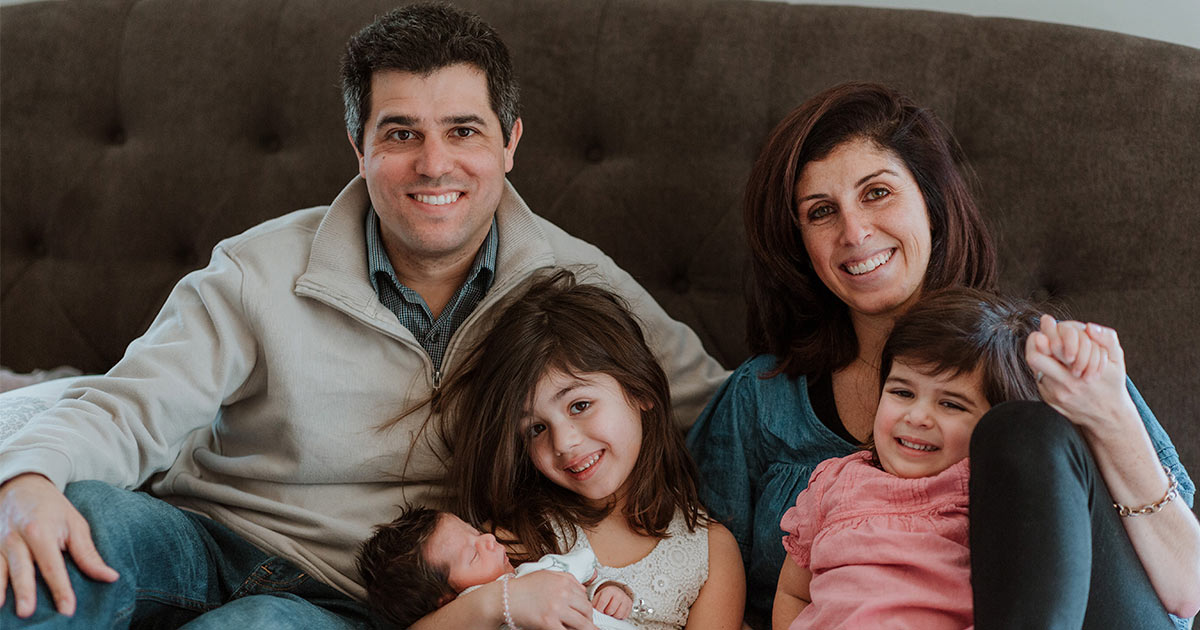 Working Mom Life
"There is a mental load and capacity that you are faced with day in and day out as a working mom. It's something more challenging than most have words for."
This reason, among many others, is why Christine Anastasia, AS05, dedicated her career toward coaching women through what she describes as the "messy middle of life and career"—navigating motherhood while supporting their families.
The working mother of Emma, 6, Zoe, 3, and Alexander, 1, lives in Wrentham, MA, and coaches moms in all parts of the country on how to prioritize themselves and their families while finding work that fulfills them. The women she works with are often new moms or moms of young children who have careers or are re-entering the workforce.
"Motherhood is a series of lots of transitions and I believe every mom needs support through those different seasons and situations," Anastasia said. "It's not just finding the next job or changing careers … we are emotional beings and there are many layers and considerations."
Anastasia herself encountered these transitions in life, with the pandemic serving as the biggest turning point for her. She had been feeling stuck with her full-time job, two kids under age three and a 1.5-hour commute. Because of the pandemic, she was laid off, which opened up the pause she needed to refocus her career and life.
"I had no other choice than to use the time to heal, grow and find my next step," she said. "I started writing a blog called Untethered Mother Vibes. Then, my desire to help moms with practical solutions to everyday issues led me to this phase in my life of coaching working moms."
Anastasia's business was born when she was pregnant with her third child. She now connects with moms through local and national networking groups, referrals, podcasts and articles and on Instagram. Some of the resources she provides to working moms include tips for daily self-care, mindset strategies, daily habit tools, ways to de-clutter and "let go" of some expectations and guidance on pre-decision-making to help avoid decision fatigue.
"What has inspired me the most is watching moms go from feeling depleted and challenged by their situation to empowered and living more aligned with taking care of themselves and their families in a way that supports them," Anastasia said.
How Can Moms Prevent Burnout?
Christine Anastasia shares her go-to formula for the baseline of helping every working mom:
The Micro-Shift Formula: Three ways you can manage your daily life so you're always staying on top of your well-being:
The micro moment:
This moment is something lasting 2-5 minutes that you do for yourself throughout your day, which could be deep breathing, meditation, etc.


The micro shift:
Take 20 minutes out of your day to take a walk, listen to a podcast, or whatever activity you want to do that is completely for you. You can do it while working remotely or in the office. It's intentional and you block this time.


The micro event:
Something you do for yourself once (or more!) in a month. It's something nourishing for you. Massage, acupuncture, therapy, a joy activity, etc. The idea is that it is "coupled" with the micro shifts (20 minutes) you've made in your schedule.
These are meant to be practical with the motto that a little goes a long way. It's an intentional process and when you find that you craft your day with them, you are giving yourself that mental space for you.
You can find Christine Anastasia on Instagram under the handle @villagecoachmamma or online at www.christineanastasia.com.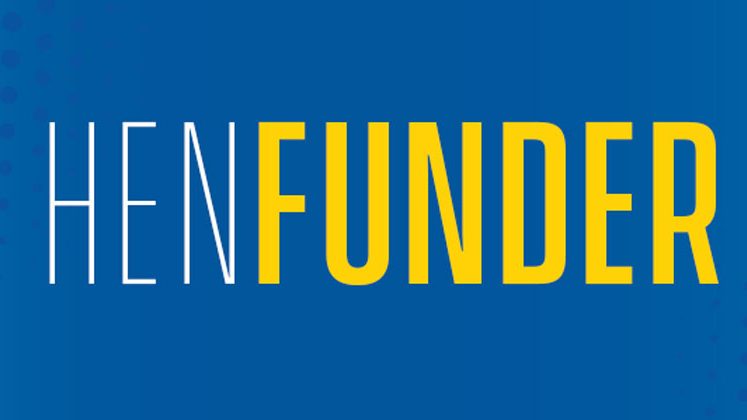 Help a Hen
UD's crowdfunding platform provides an easy way to directly support campus projects, scholarships, programs and more.