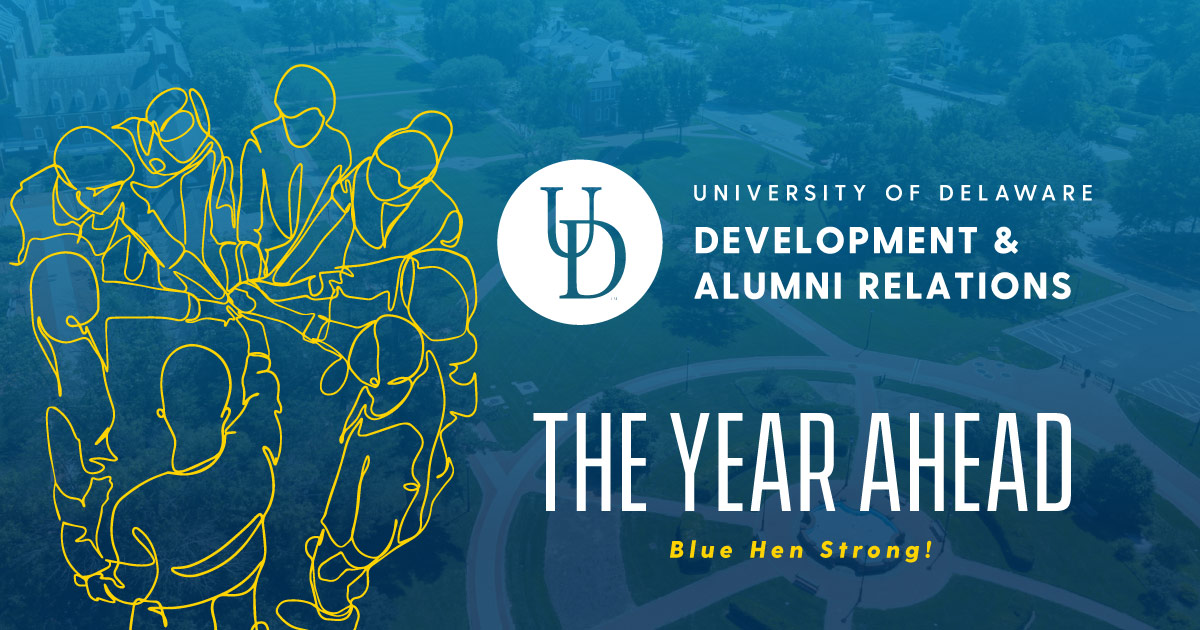 Partner with DAR in 2023-2024!
The Office of Development and Alumni Relations (DAR) invites the campus community to participate in our university-wide events and initiatives throughout the year. From boosting school spirit to raising funds, DAR engages donors, alumni, friends, parents, faculty, staff and students in a lifelong relationship and fosters a tradition of philanthropy to strengthen the University's legacy as one of the great public institutions of higher education in America.

SAVE THE DATES: 
October 11: On Homecoming Spirit Day join us on The Green, 11 a.m. to 2 p.m. for games, snacks, music, giveaways and more! (Rain date is Oct. 12.)
October 14: Revel in Blue Hen pride during the Homecoming football game, which will be one for the history books as Delaware welcomes CAA newcomer North Carolina A&T for the first-ever meeting between the two schools.
November 12-17: During Philanthropy Week, campus communications expose faculty and staff to the many ways generous donors impact our students, faculty, campus and more. 
November 28: GivingTuesday is UD's fall digital fundraising event and provides a great opportunity to raise funds for your UD cause or program. Contact henfunder@udel.edu with questions or to learn more. 
May 1: I Heart UD Giving Day, UD's annual day of gratitude and giving invites the entire Blue Hen community—on campus and beyond—to give back to the UD programs and causes they love.
May 31-June 2: Faculty and staff are invited to attend Alumni Weekend, joining Blue Hen alumni, friends and family for an exciting weekend of reconnecting with UD. From special college and department events to Dela-bration – the biggest UD party of the year – this is a weekend to create new UD memories.  
Other Ways to Engage
Staff in DAR match UD alumni, parents and friends with meaningful volunteer opportunities that align with their passions and areas of interest at the University. Let us know of volunteer opportunities in your department by submitting this form. For more information, email volunteer@udel.edu.
UD Bucket List engages Blue Hens with experiences that best define what it means to be a part of the UD community. Participants share UD traditions, stay connected and build the common bond of being #BlueHensForever

HenFunder, UD's crowdfunding platform, offers a quick, easy and effective way to raise funds for your UD organization, program or cause year-round.

Make a gift to show your philanthropic support for the University of Delaware. Faculty and staff can also make recurring gifts through payroll deduction.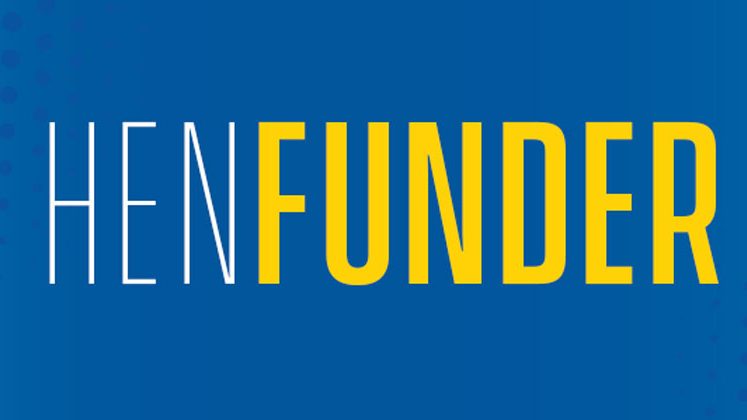 Help a Hen
UD's crowdfunding platform provides an easy way to directly support campus projects, scholarships, programs and more.