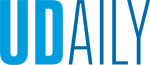 Undergraduate research
January 19, 2022
A curated collection of stories in which UD undergraduates explain how they got involved in research projects
University of Delaware undergraduate students have been pursuing research in many fields. Though COVID-19 continues to shape some plans, students still can participate in hundreds of remarkable projects, in-person and remotely. These are some of their stories in our "Frontiers of Discovery" series.
---
Caterpillars, birds
Sophomore Willam Hamson directs his natural curiosity to researching how lawn-care practices impact caterpillars and the birds who eat them as part of the food chain.
---
Bilingual special ed
Melissa Lewis is an elementary education major with concentrations in English as a second language and special education. Lewis also is pursuing a minor in Spanish. 
---
New medicines
Toni Akin-Adenekan is a chemical engineering major in the Honors College and grew up in Lagos, Nigeria. She wanted to learn how to find new medications to treat pain and fight disease.
---
AI and healthcare
Sarah Levine, a junior majoring in finance and management information systems, was interested in how the health care industry might use artificial intelligence (AI) for data analysis.
---
Streaming services
Senior Charise Lewis, a Dover native majoring in communication with minors in advertising and women and gender studies, looked at how streaming services portrayed Black women.
---
Biomechanics
Hanna Armstrong is a UD Honors sophomore biomedical engineering major and she researched how to optimize shoe insole pressure sensors to help stroke patients.
---
Speech therapy 
Marcela Dow is a senior cognitive science major and she has researched methods and patterns of speech-language therapists to help better serve diverse populations.
---
Archeology
Senior anthropology major Nicholas Gonnella found arrowheads, spear points, some ceramics and a beautiful piece of copper during an archeological dig near Clementon, New Jersey.
---
Voter suppression
Senior political science major and McNair Scholar Angelina Craig researched how recent changes in state-level legislation compared with historic efforts to suppress the votes of Black citizens.
---
Future researchers
UD's Undergraduate Research Program (URP) offers students ample opportunties to explore their research interests. Students can schedule consultations with staff members to get started.
---