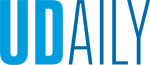 Hungry birds need healthy caterpillars
Article by Beth Miller Photos by Evan Krape and courtesy of William Hamson | Illustration by Jeffrey C. Chase August 10, 2021
UD undergraduate researches link between habitat and insects to defend key food source
Editor's note: This Q&A is one of a series of articles exploring the research University of Delaware students have been pursuing. Though COVID-19 continues to shape some plans, students still can participate in hundreds of remarkable projects, in-person and remotely. Follow our "Frontiers of Discovery" series as UDaily highlights some of these scholars.
Oh, the fabled "well-manicured" lawn. It is the holy grail for some homeowners.
But what does it do to the wee creatures — such as caterpillars — that delight in meadowlike habitats? And how does that affect the birds that depend on insects for food? University of Delaware sophomore William Hamson is looking into that this summer, with the guidance of one of the nation's top experts in entomology – UD's Doug Tallamy, T.A. Baker Professor of Agriculture and Natural Resources.
Hamson, majoring in wildlife ecology and conservation, is doing his summer research from his hometown of Darien, Connecticut.
Q: What draws you to research?
Hamson: I am drawn to research because I am a very curious person. I love to learn and discover and research allows me to do just that. As well, I enjoy seeing my work cause interest in the environment. Almost every time I meet someone new while out checking my nets, I am bombarded with questions about what I'm studying, why and various other questions. Research makes me feel fulfilled as a scientist.
Q: What motivated you to study this topic?
Hamson: My motivation stems from my general interest in entomology. Although I major in wildlife conservation, I still have a large focus in entomology. Insects are often overlooked when the environment is considered and these species are vital to our survival. Caterpillars are especially important because of their impact on birds. Most bird species rely on caterpillars to provide energy for themselves and their young. Their importance has led to me working on this project with Dr. Tallamy.
Q: How are you learning about these caterpillars this summer?
Hamson: My research this summer is on the caterpillar's success rate. I have set up nine sites, each situated around oak trees, specifically red or white oaks, with four emergence traps at each site. These sites have different types of ground cover. Three are on mowed lawns, three on grounds with leaf litter and the final three have some low plant cover. Every day I examine the traps and record the number of caterpillars to see what attracts them most.
Q: What have you found most surprising so far?
Hamson: How diverse the numbers have been spread. There is not a higher concentration of caterpillars on any one type of ground cover; it has been rather even so far.
Q: What are possible real-world applications of this work?
Hamson: This could be used to encourage businesses and homeowners to gravitate away from the traditional grassy lawn to more leaf litter or small plants surrounding their trees.
Q: How would you explain what you're doing to a young person or a non-scientist?
Hamson: I would explain it like this: I am doing a project to see what habitat is the best for caterpillars. When caterpillars emerge, do they prefer grassy lawns or small plants or leaves?
Q: How does this experience line up with your broader professional goals?
Hamson: At this time I am still uncertain of my career path ahead of me. This will hopefully provide some experience and help me hone my focus for the future.
Q: What do you enjoy when you're not doing research?
Hamson: I love to go hiking, cooking and baking, and spend time with my friends.
Q: What advice would you give to other students who might be considering or are planning to pursue undergraduate research?
Hamson: Give it a try, you may enjoy it or you may not. There's only one way to find out.
For Future Researchers
Blue Hens with big ideas will find ample opportunity to explore them with the help of the Undergraduate Research Program (URP). 
A hallmark of any college experience, research is the process that leads to the creation of knowledge. It begins with a question and ends in a new understanding of the world around us. 
Those who participate directly benefit from an enriched learning experience. They enjoy meaningful mentorship and develop critical leadership and communication skills. In addition, undergraduate researchers often earn higher grade point averages (GPA) and have greater success after graduation. 
To explore more, attend the virtual Undergraduate Research Symposium on Thursday, Aug. 12, from 9 a.m. to 5 p.m. Then, get started on your own experience by scheduling a consultation with URP staff. 
Questions? Contact undergradresearch@udel.edu.