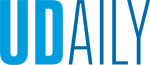 Ancient artifacts
Article by Nikki Laws Photos by Evan Krape October 07, 2021
UD undergraduate conducts investigation of regional archaeological finds
This Q&A is one of a series of articles exploring the research University of Delaware students have been pursuing. Though COVID-19 continues to shape some plans, students still can participate in hundreds of remarkable projects, in-person and remotely. Follow our "Frontiers of Discovery" series as UDaily highlights some of these scholars.
It is a universal truth that humans impact earth's environment. Archaeologists follow this footprint to better understand our past.
Sometimes, that scientific study takes them across the globe. But for UD anthropology senior and Camden County native Nicholas Gonnella, there is plenty to explore close to home. 
Q: What are you studying, where and with whom?
Gonnella: I am studying artifacts found near Clementon, New Jersey with the support of Dr. Jay Custer. The collection consists of arrowheads, spear points, some ceramics and a beautiful piece of copper. All were originally found and donated by a hunter who has some knowledge of prehistoric artifacts. While I have many research questions, after doing initial documentation, I am focusing on just three. How old are the artifacts? What prehistoric community or communities created them? And how were the raw materials used to make them obtained? Many, like copper, jasper, shell and quartz are available locally. One, argillite, cannot be found naturally around this area. 
Q: What draws you to research?
Gonnella: I love learning about different topics. These artifacts are a new area of research for me. Last summer, I worked with Dr. Custer to analyze historic ceramics that were found in Delaware. This year, I've been able to dig deeper into New Jersey's prehistory using different human technologies and materials. 
Q: Who motivated you to study this topic? 
Gonnella: My motivation came from two specific people. The first person was Dr. Custer. He recommended that I do the Summer Scholars program again and has given me all of the guidance and resources I need to conduct my research. The other person who motivated me was the man who graciously donated the artifacts that I am studying. I have communicated with him regularly about my research. Once I completed the Summer Scholars Program, I met with him to share what I've learned so far.
Q: What have you found most surprising about this work so far?
Gonnella: The most surprising thing that I have found so far is how far back these artifacts date. There is a huge range, from about 1,000 to 8,000 years old.
Q: How would you explain your work to a fifth grader?
Gonnella: I am studying the people that lived in our town before us and how they lived. I am not certain, but there is reason to believe that these people may have been the ancestors of Native American tribes that were in this area, like the Lenape. 
Q: How does this experience align with your broader professional goals?
Gonnella: I want to become a professional archaeologist. This is a great experience because it allows me to gain some knowledge about prehistoric artifacts and how to sort and date them. My research will help me in my future job search.
Q: What do you do when you are not doing research?
Gonnella: If I am not conducting my research, I am usually reading books or watching documentaries about archaeology or history. I love to listen to and play music as well. I am a drummer and play daily. It's a nice break from my work.
Q: What advice would you give to your fellow students who may be considering or are planning to pursue undergraduate research?
Gonnella: My advice to my fellow students is to do research. The Summer Scholars program has given me the opportunity to learn so much about my field over the past two years. At first, I was hesitant to apply, but am glad I made the decision to do it. 
For Future Researchers
Blue Hens with big ideas will find ample opportunity to explore them with the help of the Undergraduate Research Program (URP). 
A hallmark of any college experience, research is the process that leads to the creation of knowledge. It begins with a question and ends in a new understanding of the world around us. 
Those who participate directly benefit from an enriched learning experience. They enjoy meaningful mentorship and develop critical leadership and communication skills. In addition, undergraduate researchers often earn higher grade point averages and have greater success after graduation. 
To explore more, visit the URP website and schedule a consultation with staff. 
Questions? Contact undergradresearch@udel.edu.