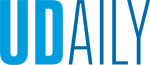 Elaborate home garden in Delaware: youtube.com/watch?v=Eh6GEQmVFDk
Paradise reimagined
Article by Michele Walfred Photos by Michele Walfred and courtesy of Gary Smith | Video by Michele Walfred September 13, 2023
Double Del's Carol Mertes-Smith and Gary Smith create breathtaking labor of love at their Milton, Delaware home
In his epic poem, Paradise Lost, the imaginative English poet John Milton delivered a lengthy, detailed narrative of the Garden of Eden, giving notable credit to the efforts of Adam and Eve. Their hard work tamed "plant, herb and flower" from a verdant wilderness into the most famous, luxurious garden ever described.
Most gardeners yearn for a little slice of that Eden. And so it is appropriate that on the outskirts of the Sussex County town, which bears the poet's name, lies a two-acre paradise reimagined.
At their Milton home, Double Del couple Carol-Mertes Smith and Gary A.Smith combine their passions for tropical landscapes, fine art and sculpture and the culinary arts with their patronage of the University of Delaware Botanic Gardens (UDBG). Walk through their unforgettable property, and you'll see a landscape that spans three distinct climate zones — a collage of texture, color, function, whimsy, purpose and surprise. Carol-Mertes Smith is part of the Lerner College Class of 1974 and Gary A.Smith is part of the College of Agriculture and Natural Resources Class of 1980.
It's not every day that grapefruits grow alongside native rudbeckia, or Meyer lemons and Satsuma mandarin oranges paired with the colorful foliage of common coleus. Round and shiny foliage cohabitates seamlessly with spikes and sawed-tooth fronds. Colocasia, or elephant ear, of every size and color, weave through the plantings and appear to wave at passersby – exotic blossoms like Gloriosa lily and Callistemon bottle brush offer distinctive pops of color.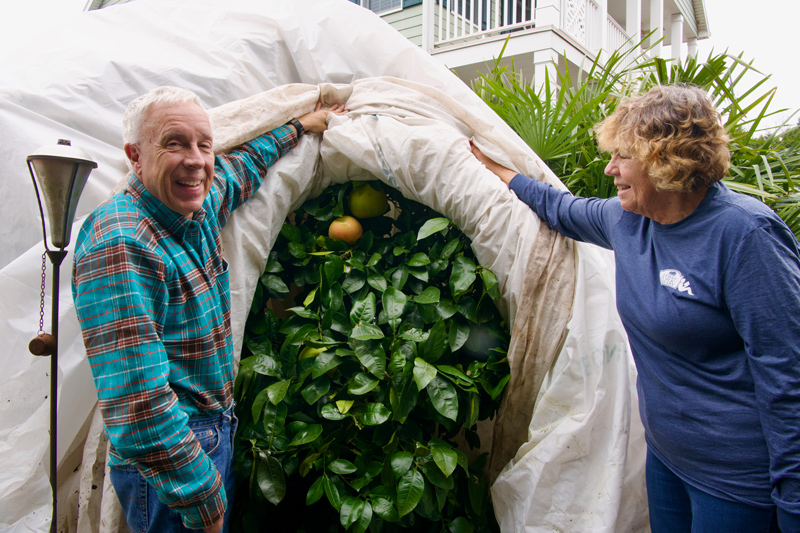 With the combination of time, vision, a dose of ingenuity, intensive labor and a seemingly bottomless reservoir of energy, the Smiths do all the work themselves and do it spectacularly.
Visitors who approach the Smiths's residence in their quiet, elegant neighborhood in the Milton suburbs soon see the striking Windmill palms. Those fortunate to tour the unique property are astonished to learn how much effort goes into making it work so beautifully.
The Smiths did their homework, making a complex process seem effortless. It isn't.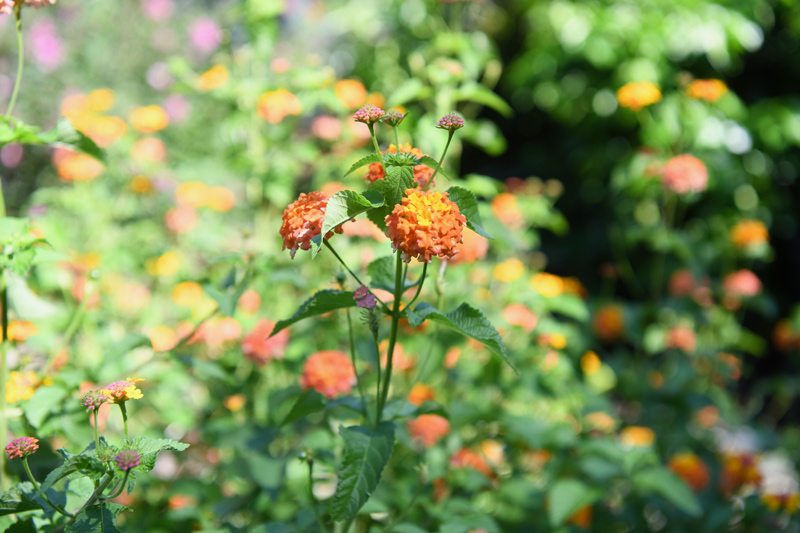 Each fall, the Smiths rent a 55-foot articulating towable boom lift and carefully weave old-fashioned incandescent holiday lights — the type used in the mid-20th century around the tropicals. Once strung, plugged in and generating heat, the trees and shrubs, bromeliads and lilies are encapsulated in two layers of Agribond fabric and secured at the base with numerous concrete cinder blocks that Gary Smith hauls back and forth when the seasons shift.
When wrapped, the two large palms that dominate the entrance appear as giant landscape lollipops.
Under their cozy, protective domes, the plants are safe from Delaware's erratic winters. Evenings are dramatic as the white mounds emit a warm and otherworldly glow.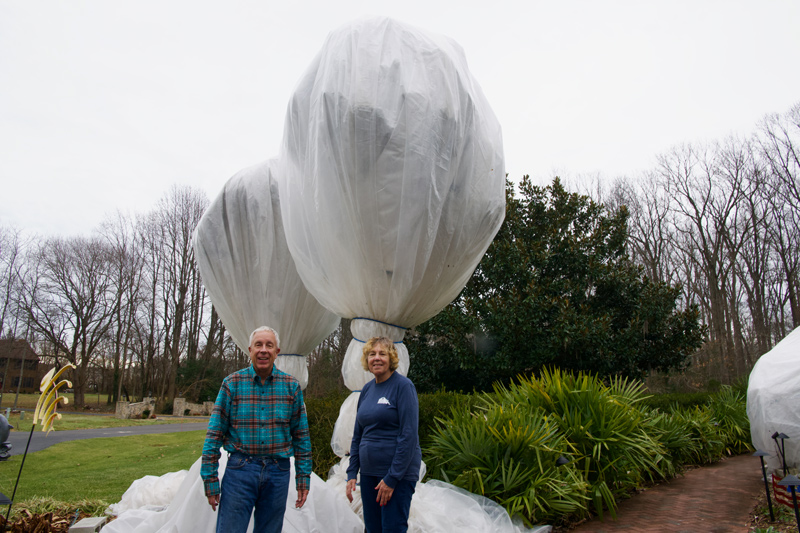 A large solar array in the backyard provides electricity.
From November through February, the Smiths harvest the fruit. The 2022-23 season yielded 121 Meyer lemons, 72 Satsuma oranges, 29 grapefruit and 11 key limes. Carol makes homemade Lemoncello and Orangecello with the bounty.
With temperatures rising and fingers crossed against the threat of a late frost, April ushers in the somewhat easier task of taking it all down. Dormancy yields to renewal as the leaves green up and buds swell. By July, the garden is peaking.
Down-to-earth and community-minded, the Smiths often share their fruits and foliage with local chefs. They open their gardens annually to the public and in select years as part of the formal Milton Garden Tour.
Homecoming for UD Botanic Gardens
The Smiths maintain close ties and support their alma mater at various levels, including patronage of Newark's UD Botanic Gardens (UDBG). They sponsor one intern each summer to work with the UDBG staff. The Smiths invite the interns to tour their garden each August during its peak.
For the past several years, UDBG's Valann Budischack led those tours for interns to witness what it takes to maintain and grow a tropical garden in the First State.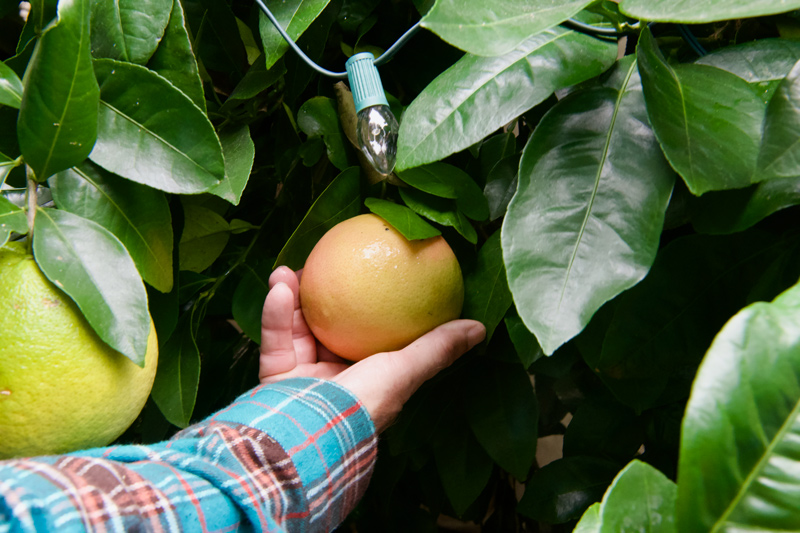 "Gary and Carol are natural teachers, welcoming the opportunity to roll out the red carpet for the interns," said Budischak, who recently retired from her UDBG role. "They enjoy sharing the motivation behind their garden style and how it came to be. I love when they show the original garden plans and how they've tweaked them over the years to accommodate new finds and old favorites."
New UDBG director Lauren Kope made her first visit to the Smith home in August. Accompanied by two student interns, Andrew Adams, horticulture manager, and Donna Gerst, workshop and plant sale logistics coordinator, all were delighted to spot UDBG's yellow identification tags peppered throughout the landscape.
"This visit provides an opportunity for our interns and staff to connect with those in UDBG's orbit over a shared love of plants," Kope said. "From a learning perspective, their landscape highlights the concept of pushing boundaries in the garden, of creativity, problem-solving, and composition — all concepts that can be translated to their future work in public or private gardens."
On foot, the unexpected awaits each bend in the path, eventually merging into a crushed-shell walkway that winds along the back of the property. Here, more traditional landscape features emerge, such as witch hazel, golden rain tree, more UDBG plants and a delightful hand-made frog village complete with a G-scale train and station.
Blue Hen beginnings
Gary and Carol became a Double Del couple after their UD experience when they met on a sailing trip in the 1980s.
"Our family were big sailors," Carol said. "We needed crew, and my brother knew Gary, an avid windsurfer, and recruited him."
The Smiths married in 1990, settling in their first house in the greater Milton area. The interest in tropicals started with a banana tree kept as a houseplant. The tree was a Chiquita banana type of tree. When they returned from their honeymoon, they had so many bananas that everyone in the family that year got a loaf of banana bread and a handful of bananas as gifts.
In 2000, they designed and built their current property. One of the first gardens was a 42 foot by 51 foot, raised bed vegetable garden, which Gary constructed. It is home to vegetables, herbs, and cut flowers. Carol recently mastered the difficult task of harvesting fennel pollen, which is hard to find, and fetches more than $30 an ounce. She's let the fennel do its thing, quickly taking over an entire bed. Native Carolina jessamine vine blooms a striking yellow in early spring.
At first, a large solarium contained a collection of citrus trees grown in pots. But the mess was annoying. "They drop their leaves if you overwater them; they drop their leaves if you underwater them," Carol Mertes-Smith said. "I said, 'Get them out of the house!' They don't do well in pots; you have to get them outside."
Moving the messy citrus from the inside sparked an entirely new aesthetic outside.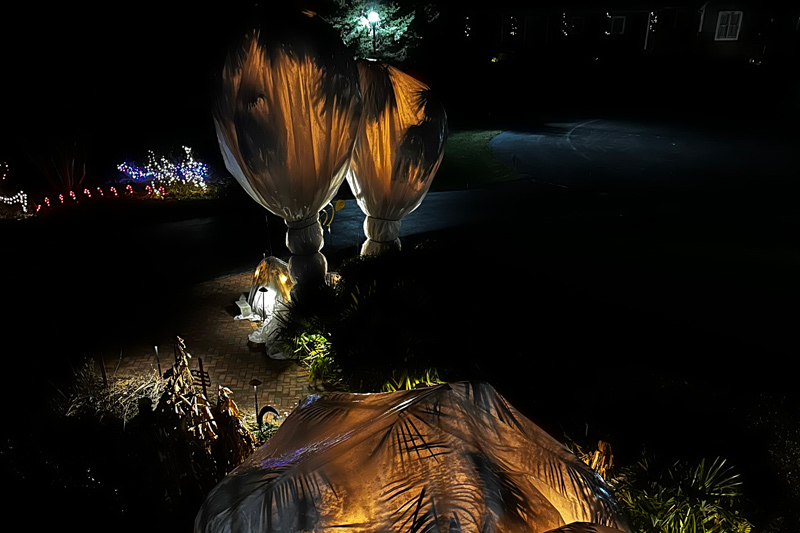 So how did an agricultural economist and a business-minded college bookstore manager end up as award-winning and tour-hosting gardeners?
Gary Smith credited his mother as an early horticulture influence.
"Growing up on our quarter-acre property in Newark, we had an incredible backyard filled with daffodils, daylilies — a mass of flowers," Gary said. "My dad grew peonies and roses."
Carol added, "Gary's mother also had an annual garden that was red, white and blue and tirelessly searched for the hard-to-find perfect blue."
Gary appreciates the value that UD provided his family. His father, Raymond C. Smith, taught graduate statistics and chaired the then Department of Agricultural Economics (now Applied Economics and Statistics). Today, an annual scholarship bears his name.
The Smiths are generous supporters of the UD through their membership in the Founder's Society and the Carillon Circle.
"I was the child of a University professor. I got to go to school for free," Gary said. "UD put a roof over our heads and provided the food on our table. Because of that, I had a vested interest. It is always important to give back. The University invested a lot in us as a family."