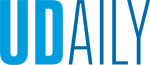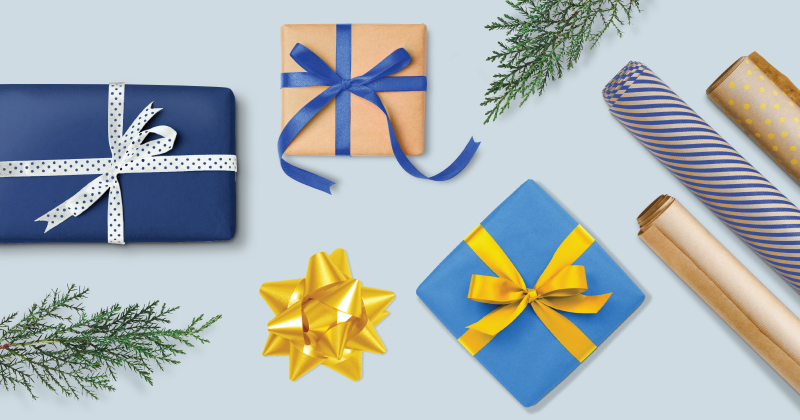 The joy of gift-giving
Article by Megan Maccherone Photo illustration by Jess Collins November 20, 2023
A closer look at the rewards of giving
During the holiday season, the spirit of giving becomes more palpable, resonating with joy and warmth. According to Philip Gable, professor of psychological and brain sciences at the University of Delaware, there's a science behind the art of gift-giving that goes beyond the material exchange — emotional nuances that also can be applied to charitable work and philanthropy.
Gable said that significance contributes to the happiness we experience in gift-giving. This significance comes in forms, he said, from a personal investment of time to a monetary contribution that holds substantial meaning within one's budget. It's not just about fulfilling obligations; it's about creating an impact that resonates.
"For me, if I can give time to a student outside of my normal obligations, that brings me more happiness," Gable said.
Yet gift-giving can also be overwhelming. During a month filled with opportunities to give — including GivingTuesday and National Scholarship Month, along with the many folks on your holiday list — it's helpful to understand where your passions lie and focus on gifts that bring you the most joy to give.
For instance, a gift that aligns with your passions and values, like supporting a scholarship program related to your field of study, can be profoundly rewarding. This kind of gift becomes more than a mere transaction; it becomes a symbol of shared enthusiasm and a contribution to someone else's educational journey.
"From an alumni connection, if you really value what you're doing — whether it's in your work, your hobbies or another area of passion — and you can contribute to a student enjoying the same thing you value, that's going to be more rewarding," Gable said.
While we delve into the profound impact of gift-giving, it's essential not to overlook the tangible connections forged through material gifts. Gift-givers find immense joy in carefully selecting items that resonate with the recipient, underscoring the importance of significance in the act of giving. Whether it's a thoughtful memento that honors the recipient's cherished days at UD (for inspiration, explore the curated selections in the 2023 UD Holiday Gift Guide) or a philanthropic gesture that supports education, every gift goes beyond a one-time transaction; it serves as a way to foster connections and rekindle relationships.
The act of giving has the power to bring us closer to our passions and our community. This holiday season, consider the impact of your gifts, not just on the recipients but on your own sense of joy, connection and belonging.