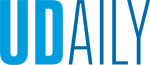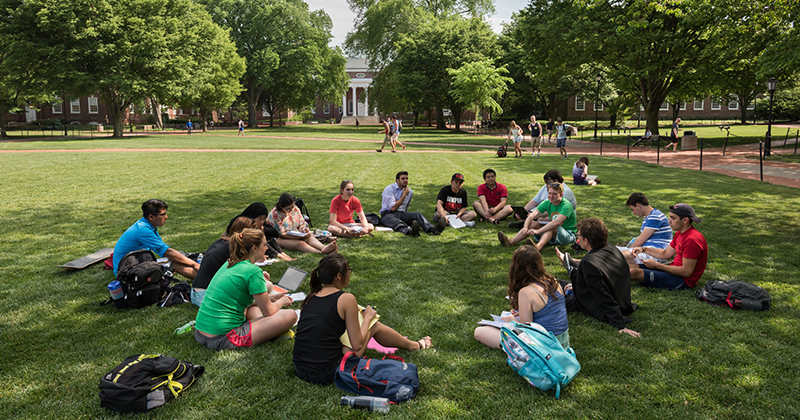 Celebrating National Scholarship Month
Article by Jack Truschel Photo by Evan Krape November 01, 2023
Recognizing the impact of philanthropy on student success
This November, the University of Delaware is celebrating National Scholarship Month by telling the stories of its students and scholarships and the donors who make these opportunities possible. Scholarships are a critical tool for ensuring that the University continues to attract a diverse, accomplished student body, and philanthropy is allowing UD to extend these opportunities to more students than ever. With its record-setting Delaware First campaign, UD raised $177.5 million for undergraduate support and created 482 new scholarships that will support UD students for generations to come.
"This level of investment from our donors and the whole UD community has truly been transformative," said Jim Dicker, UD Vice President of Development and Alumni Relations. "This was a collective effort to create life-changing opportunities for thousands of our students." 
In the last academic year alone, UD provided financial support to 8,478 undergraduates. 
Student stories
Beyond the numbers, the impact a UD scholarship can make is best expressed in students' own words. In some instances, these awards offer a true lifeline. 
After receiving the Joyce C. David Award, Tajai' Cox took a moment to reflect on his time at UD. 
"Over the [COVID-19] lockdown, due to tragic circumstances, I lost my mother. I was a newly independent student and I was terrified," said Cox, who graduated in 2023 with a bachelor's degree in finance. "But she always knew I was going to see this through. My professor reached out, and when I told him the situation, he helped connect me with a bunch of different resources. This scholarship quite honestly saved my collegiate career. It was such a release off my back that I was able to start focusing on the best way to use my knowledge and help people."
For many students, a scholarship can be a tool for making a difference in their communities. 
"I was worried that I wouldn't be able to afford my college experience," said Megan Tarr, an honors biomedical engineering student who received the Kenneth M. Lomax and Nancy Beltz Lomax Annual Scholarship. "I was also worried that maybe I wasn't on the right path in life because of that. But when [I received] my scholarship award notice, I just felt justified and hopeful that I was in the right place in my life."
At UD, Tarr is part of a team of researchers exploring ways to engineer microbes from the guts of mealworms to degrade non-recyclable plastic.
Students use their UD education to make a difference in communities here in Delaware and around the world.
After receiving support from the Borel Global Fellows Fund, doctoral student Shem Msabila came to UD to study agriculture to help feed more people in his home country of Tanzania. 
"[At UD] I've been exposed to so many learning opportunities that have changed my whole life in terms of perception, thinking and understanding," Msabila said.
The history of National Scholarship Month
By celebrating these stories each November, UD is proud to participate in a tradition of recognizing the impact of philanthropy on student success. The roots of National Scholarship Month date back to 1957 — a time when college tuition cost less than $1,000 — when Dr. Irving Fradkin had an idea. An optometrist in the struggling mill town of Fall River, Massachusetts, Fradkin became discouraged with how few of his young patients planned to attend college. If every household in the town donated just $1, he realized, there would be enough money for each of Fall River's high school seniors to continue their education. Calling the campaign "Dollars for Scholars," Fall River sent 24 seniors to college in 1958.
Year by year, Fradkin's campaign grew into Scholarship America, an organization that has distributed $5.1 billion in scholarships to 3 million students. To raise awareness, in 1998 Scholarship America designated November as National Scholarship Month, a tradition that brings attention to the urgent need for increased giving. "Scholarship money," Fradkin explained, "is not a handout, but a hand up."
Today, the need for scholarships is greater than ever, and UD is redoubling its efforts to make these opportunities accessible to those who need them. For many students, the path to fulfilling their dreams at UD begins with a scholarship.
To learn more about the impact of philanthropy on scholarships at UD, visit the Scholarships and Awards Page. To hear more stories and make a gift today, visit the scholarships web page.