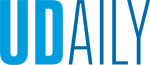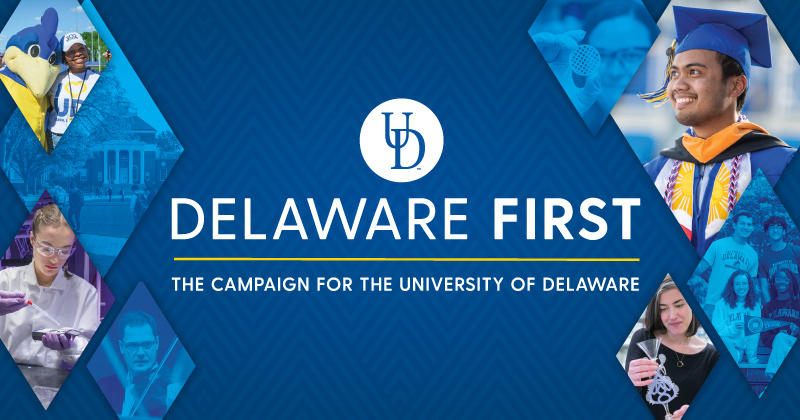 Record-breaking Delaware First Campaign concludes
Photo illustration by Jessica Collins August 30, 2023
More than 113,000 donors gave more than $1 billion to support the University
On June 30, 2023, the University of Delaware successfully concluded Delaware First: The Campaign for the University of Delaware, the most comprehensive fundraising and engagement campaign in its more-than-280-year history.
The Campaign ended with a record-breaking 113,402 University supporters contributing more than $1.05 billion.
"When we launched the Delaware First campaign in 2017, so many joined us on this bold journey to realize a vision for an even greater institution — a place of unrivaled academics and transformative experiences for our students, where our breakthrough discoveries and creative innovations help advance our mission to build a better world for all," UD President Dennis Assanis said.
"We are grateful to our generous donors for their ongoing support, helping us to realize our dreams for the infinite potential of the UD community, enabling growth, progress and meaningful impact far beyond our campus for generations to come," UD First Lady Eleni Assanis added.
During the Delaware First Campaign:
372,716 gifts were made by Blue Hens and friends
80,234 Blue Hens and friends made gifts of $100 or less, demonstrating that every contribution makes a difference
482 scholarships were created, forever changing the lives of countless students and their families
189 program and research funds were established to expand discoveries and opportunities
94 graduate funds and fellowships were funded to attract top scholars and spark innovation
46 professorships and chairs were created to help attract and retain expert faculty
11 capital projects were launched, transforming campus with cutting-edge spaces for students and faculty to learn, research and collaborate
The final report on the Campaign impact is filled with inspiring stories of the difference Delaware First has made — and continues to make — at UD.
"I am always moved by the generosity and spirit of our friends, alumni and supporters," said Jim Dicker, vice president of development and alumni relations. "This Campaign demonstrated the power of philanthropy to make an incredible impact when we come together for our students, faculty, campus and the world."
While the Delaware First campaign has ended, the need to support the University's goals is ongoing.
"We've accomplished so much, and the Campaign gave us a strong foundation of momentum and impact as we look ahead to the next phase of strategic growth for our University," Assanis said. "Now, we need to keep evolving to serve our students, enable the great work of our faculty and staff, and address the complex challenges facing society and our world."
To learn more, visit the Delaware First site for more stories, statistics and videos.
About the Campaign
Delaware First: The Campaign for the University of Delaware was publicly launched on Nov. 10, 2017. The comprehensive engagement and fundraising campaign united Blue Hens across the nation and accelerated UD's mission of cultivating tomorrow's leaders, creating solutions to grand challenges, inspiring innovations and transforming lives. The united effort helped create an extraordinary student experience at UD and extended its impact on the region and the world.
Building on the record-breaking support and generosity evidenced by the Campaign, on Oct. 7, 2021, the University announced the extension of Delaware First to further fuel change and innovation for students, faculty, campus and the world. On June 30, 2023, the Campaign concluded with record-breaking fundraising and engagement numbers, fueling growth and discovery for generations of Blue Hens.
For more information, call 302-831-2104 or email campaign-info@udel.edu.