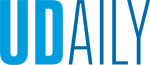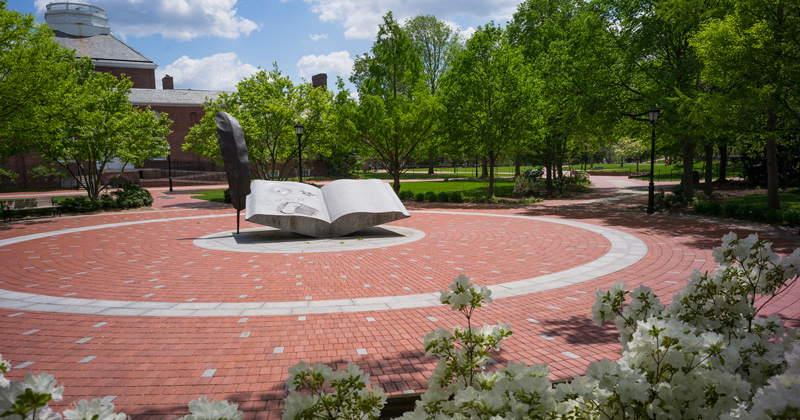 For the Record, Friday, Nov. 17, 2023
Article by UDaily Staff Photo by Kathy F. Atkinson November 17, 2023
University of Delaware community reports new presentations, awards and publications
For the Record provides information about recent professional activities and honors of University of Delaware faculty, staff, students and alumni.
Recent presentations, awards and publications include the following:

Presentations
Elizabeth Speakman, senior associate dean of the School of Nursing in the College of Health Sciences, recently represented Delaware at the American Association of Colleges of Nursing's Hill Day in Washington, D.C. During her visit to Capitol Hill on Oct. 30, Speakman met with Delaware's legislators and advocated for the top issues impacting academic nursing.
"It is always a great opportunity to meet with legislators and discuss the pressing issues in nursing, especially since the nurse and nurse faculty shortage are paramount concerns for all of us," Speakman said. "As the appointed American Academy of Nursing State Grassroots Liaison in Delaware, it was important that I spend time asking our Delaware legislators to support bipartisan bills that will increase funding for research, nursing education and nursing practice."
Senem Cevik and Jazzlyn Jones, medical sciences doctoral students, presented their research at the 20th International Symposium on Retinal Degeneration and BrightFocus Macular Fast Track Workshop in Torremolinos, Spain, in October. Cevik and Jones work closely with Esther Biswas-Fiss, chair of the Department of Medical and Molecular Sciences in the College of Health Sciences, on her research on the ABCA4 gene and its thousands of genetic variants. The gene is the leading cause of a rare genetic eye disease, Stargardt disease, which often results in blindness.
Both Cevik and Jones found value in the experience.
"Seeing other's research helps me think outside the box, and when they ask me questions about my research, it helps me think about different perspectives and teaches me how to better communicate my research to others," Cevik said.
"This conference showed me that I have a lifetime of working in this field to look forward to, and it motivated me to want to grind a lot harder and make the most of my education," Jones said.
Awards
Tara Smith, director of the strategic communications master's program in the Department of Communication, recently won the Great Ideas for Teaching (GIFT) award from the Public Relations Society of America Educators Academy. Smith was recognized during an awards ceremony at the annual Educators Academy Summit on Oct. 14. Her submission, "Pitch Me With Your Best Shot," highlighted an original classroom assignment that asked students to record a 30-second voicemail to simulate the experience of pitching a fictitious reporter. The assignment helps students understand the needs of journalists and how to become more effective storytellers and problem solvers in the field of public relations.
The School of Nursing (SON) 2023 graduates recently obtained a 94% passing rate on the National Council Licensure Examination (NCLEX) as first-time takers. This licensing exam is a requirement after graduation before nurses can work in their field. The 2023's passing rate reflected a 14-point increase over 2022 and can be attributed to the addition of new resources like ATI (Assessment Technologies Institute), implemented by SON to prepare students for this comprehensive exam. ATI provides learning tools designed to meet the unique learning system of each individual, spanning across their initial steps into a nursing school all the way up to the licensing exam. After passing the exam, new nurses can quickly acquire jobs in their field. The profession of nursing challenges has been growing even before the COVID-19 pandemic, new nurses swiftly passing the NCLEX and starting their careers is a critical step in ensuring enough practitioners are available to meet patient needs. "With the great need of nurses both locally and nationally, the ability for us to have so many students quickly pass the exam and join the workforce is incredible," said Elizabeth Speakman, senior associate dean, chief academic officer and professor for the School of Nursing. "This is a testament to the dedication of our faculty and students to leap right into their careers and UD SON's effort to help alleviate the huge nursing shortage."
Shelly McCoy, associate university librarian for public services and space planning at the UD Library, Museums and Press, was selected for the Association of Research Libraries' 2023 cohort of the Leadership Fellows Program. As a fellow, McCoy will participate in a 13-month hybrid experience that provides the next generation of senior and executive leaders with opportunities for growth in research libraries and archives.
Alyssa Selimov, a second-year student in the Doctor of Nursing Practice (DNP) program and teaching assistant, won the 2023 Innovation Graduate Scholarship from the Tri-State Consortium Sigma Theta Tau International at the organization's 37th annual conference held this year on UD's STAR Campus on Oct. 22. Selimov was honored to receive the $500 award that will help fund tuition expenses.
"The theme of this year's conference was innovation, and I was in awe of the inspiring and exciting research underway in the field of nursing aimed at improving population health," Selimov said.
As part of her doctoral research, Selimov, who aspires to work in public health, is working to implement evidence-based suicide screening into primary care at the Nurse Managed Primary Care Center on STAR Campus.
Jennifer Saylor, associate dean of faculty and student affairs for the School of Nursing (SON), and Jennifer Graber, associate dean of academic affairs and practice initiatives for SON, who also serves as Selimov's DNP advisor, nominated her for the award.
"Suicide is a public health problem. The continued exclusion of evidence-based universal suicide screenings poses a threat to patient safety," Graber wrote in her nomination. "Ms. Selimov is aware that refraining from participating in feasible early intervention strategies can ultimately lead to worsening suicide rates and is working to alleviate this public health crisis."
Publications
Heinz-Uwe Haus, professor of theater, published in the recent issue of the Greek-Cypriot literary quarterly Anef an essay about the newest collection of poems by the Romanian-American author Theo Damian, titled Maria Eich. The poems are inspired by visits of the famous Maria Eich Augustinian monastery with a pilgrimage church near Planegg in Upper Bavaria.
To submit information for inclusion in For the Record, write to ocm@udel.edu and include "For the Record" in the subject line.