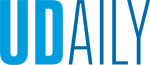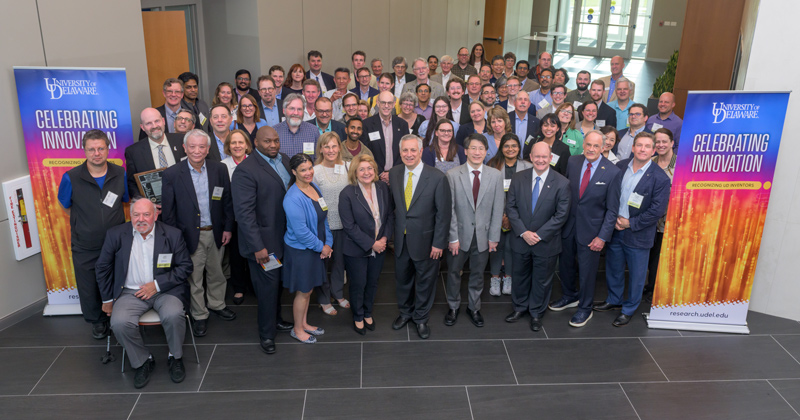 Pushing boundaries
Article by Karen B. Roberts Photos by Evan Krape May 17, 2023
University leadership celebrates campus inventors
There was palpable energy in the room on Monday, May 8, as the University of Delaware leadership and members of the Delaware Congressional delegation gathered to recognize the University's nearly 300 inventors for their ingenuity and creativity in developing solutions with the potential to change lives for the better.
The event, held in the lobby of the FinTech Innovation Hub on UD's Science, Technology and Advanced Research (STAR) Campus during National Inventors Month, has become an annual celebration.
UD President Dennis Assanis expressed deep appreciation to all campus inventors, past and present, noting their fundamental role in UD's success as a research-intensive, land grant institution. The University's mission, he said, is "to create new knowledge through research and discovery that serves the needs of society."
"Every one of your inventions — whether in engineering, health care, energy, transportation, agriculture, computer science or another field — is a fulfillment of that mission," Assanis said. "I know this is very difficult work. I admire your dedication and diligence, and I want to thank you for helping to make the University of Delaware a powerhouse of research and innovation."
Redefining creativity, innovation and entrepreneurship is one of the five strategic pillars of the University's strategic plan. Over the past decade, UD innovators have generated more than 450 inventions.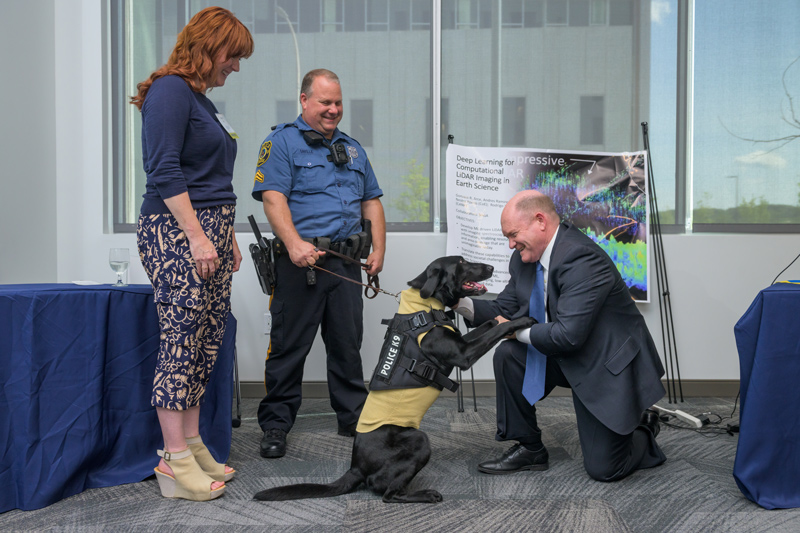 In the last year alone, UD researchers have filed invention disclosures to protect ideas with wide-ranging applications from new materials for preventing pressure sores in children living with cerebral palsy to super-semiconducting materials to speed up our electronics to surprising methods for degrading plastics.
It is the kind of ingenuity that can fuel economies across regional to global scales. UD Provost Laura Carlson spoke about the ripple effect that modeling inventive behavior and fostering a culture of creativity has on future generations.
"Our students see you as role models of curiosity, critical thinking and intellectual integrity," said Carlson. "As inventors, you show them how to ask the kinds of questions that set them on the path of discovery. You demonstrate how to take ideas and develop them — through ingenuity, hard work, trials and errors, failures and successes — into new products of change and impact." 
Among UD's newest inventors is Jeffrey Buler, a wildlife ecologist and bird conservationist, who has spent the past decade exploring ways to apply weather radar observations of waterfowl activity in the air to map their distributions. Buler never considered that his research might have commercial applications, but a case study with collaborators at University of California Davis led to patented algorithms that today enable a subscription-based web application that alerts poultry farmers when waterfowl, which can carry avian flu, are nearby.
"A year ago, this was just an idea, but when the avian flu outbreak happened, we realized it could be a really important application of our work," said Buler. Launched in November 2022, the waterfowl tracking service provided daily data to seven poultry companies and more than 200 U.S. poultry farms last winter.
Record sponsored research funding
According to AUTM, the leading association in university technology transfer, innovations developed at American universities directly contributed nearly $865 billion to the U.S. gross domestic product since 2000. Additionally, these innovations created or supported over 5.9 million jobs.
UD researchers produced more than $221.7 million in sponsored research expenditures over the past year, addressing pressing topics across the sciences, engineering, humanities and social sciences. This is a 52.5% increase since 2018. Additionally, 109 patents have been issued to UD researchers in the last decade. Forty-two percent of these patents included a woman inventor.
U.S. Sen. Chris Coons, who chairs the U.S. Senate Intellectual Property subcommittee, noted that this type of innovation contributes to the nation's strength and competitiveness, and creates the jobs of the future. He pointed to the patent as "one of the most important features of America's young system of invention and innovation."
"It is such a key step in taking invention and innovation, getting investment in it, and scaling it and taking it to the commercial marketplace," said Sen. Coons. "To those of you who have taken your inventions, turned them into patents and turned those patents into sources of funding and innovation, thank you." 
Sen. Coons and U.S. Sen. Tom Carper, who also was in attendance, cited the transformation of the former Chrysler automotive plant into the shining innovation community that is developing at UD's STAR Campus as a bright spot and something that they both played a part in bringing to the state.
"The roles of government are manyfold, and one of those roles is to foster innovation," said Carper, who among his many roles in the Senate, serves as chairman of the Environment and Public Works Committee, leading efforts to protect public health and the environment, tackling the climate change crisis, and advocating for smart investments in our nation's infrastructure.
One example of the important societal progress that can emerge from academic invention is the hydrogen technologies under development by Versogen, a spinoff company that grew out of federally funded work by Yushan Yan, the Henry B. du Pont Chair of Chemical and Biomolecular Engineering. Versogen is developing electrolyzer technologies to produce low-cost hydrogen at scale, green energy innovations with the potential to decarbonize hard-to-abate industries. Yan, who was elected to the National Academy of Inventors in 2018, also leads UD's Center for Clean Hydrogen, which is accelerating sustainable energy technology development and training the workforce of the future.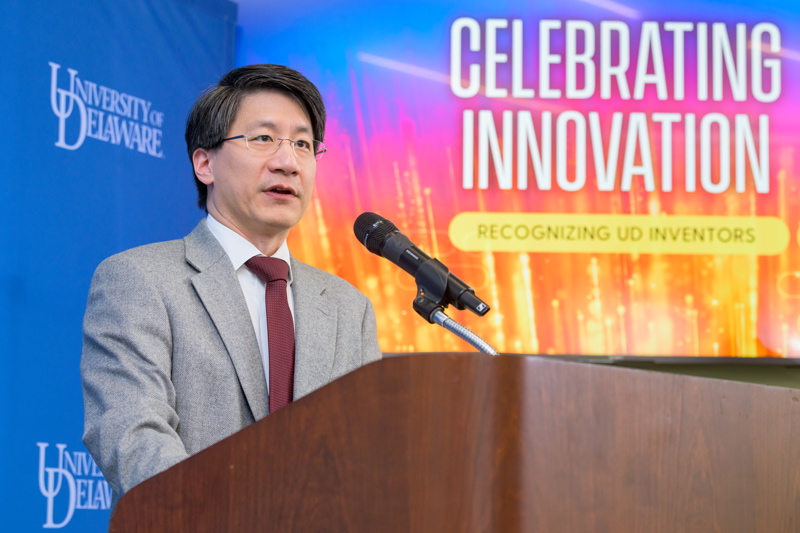 Kelvin Lee, interim vice president for Research, Scholarship and Innovation, gave a special shout-out to Gonzalo Arce, UD's newest member of the National Academy of Inventors. Arce, the Charles Black Evans Professor of Electrical and Computer Engineering, was elected an NAI Fellow in 2022. He holds 25 patents, for applications including mapping the planet using laser-based technologies to more secure and smart QR codes for digital payments. Arce is one of 13 UD members of the National Academy of Inventors. 
Lee also reminded the inventors in attendance that UD is behind them.
"To all of our inventors, I want to underscore that the UD Research Office is here to support you in your activities, along with the Office of Economic Innovation and Partnerships, which is available to help move your ideas forward and to expand the culture of innovation at UD," said Lee.
Inventions on display
Following the event's formal remarks, UD's inventors caught up with colleagues and engaged with several UD-developed innovations on display. 
In one corner, Corporal John Saville of the UD Police and his K9 Jetta showcased a lightweight Kevlar sweater invented in Martha Hall's UD Health Innovation Lab. The K9 Kevlar sweater, which is both shrapnel- and stab-proof, keeps Jetta safer on the job. 
Nearby, Andres Ramirez-Jaime, a doctoral student in the lab of 2022 NAI Fellow Gonzalo Arce, discussed his team's novel machine learning methods for improving environmental monitoring and imaging capabilities that can help NASA better understand the oceans and glaciers, flooding and forest health, and provide high-resolution information about carbon cycling, volcanoes, land movement and urban structures.
Sagar Doshi and UD mechanical engineering professor Erik Thostenson, co-founders of MCET Technologies, demonstrated the UD spinoff company's nanoscale sensor technology, which is being developed for use in wearable sensors, textiles and advanced composite materials to support rehabilitation monitoring and structural health monitoring of materials.
Other campus inventors are developing equally innovative technologies for breaking down plastics, preventing harmful algal blooms, improving next generation spacesuits, pursuing new drug delivery systems,  keeping harmful bacteria from getting into plants and more.