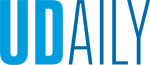 : youtube.com/watch?v=ZUY_P6O1dzg
Safer, tougher spacesuits
Article by Beth Miller Video by Jeffrey Chase | Photo by Evan Krape September 28, 2017
NASA supports UD technology that protects spacesuits from punctures, projectiles
Astronauts are a smart, courageous and resilient lot, no doubt about that. But when they go out for a walk in space - in environments none of us could survive on our own - they need a lot of protection.
There are plenty of perilous possibilities. One of the most serious threats is the stuff flying around in space - sharp stuff, dusty stuff, fast-moving stuff.
Puncture an astronaut's space suit - whether by projectile, the sharp edge of a tool or falling onto a rock - and you could let in a world of trouble.
NASA sees great promise in a new protective textile - the shear thickening fluid technology co-developed at the University of Delaware by Norman Wagner, Unidel Robert L. Pigford Chair in Chemical and Biomolecular Engineering, and STF Technologies, the company he co-founded with UD alum Richard Dombrowski.
Shear thickening fluids permeate fabrics and layers of material with a remarkable technology that actually gets stronger when it is struck with increasing force, making the material highly puncture and ballistic-resistant. Just as amazing, the added nanocomposite material, sometimes called "liquid armor," but trademarked as STF-Armor, adds little weight to the fabric and does not reduce its flexibility - two critical features for a space suit.
After proving its mettle with support from a NASA Small Business Innovation Research Phase 1 contract, STF Technologies has won a $750,000 Small Business Technology Transfer Research Phase II grant to produce a prototype that will shield astronauts whether they are in low-earth orbit - as they are at the International Space Station - on the moon or stepping onto Mars.
That project has many benefits for ongoing work, too, including development of the Z2 spacesuit for NASA's Journey to Mars mission. UD's Center for Composite Materials has been integral to that effort, providing innovative components for the overall design created by ILC Dover.
"It's the same overall suit, but different aspects of it," said Wagner, who has worked extensively with CCM. "They're separate projects but both are related to making the suit better."

Wagner, a fellow in the National Academy of Inventors, was co-author of three presentations at the recent International Space Station Research & Development Conference in Washington D.C., including discussion of experiments his lab will do on the ISS and ways STF-Armor could be applied to inflatable space habitats as well as protective equipment, firefighting and law enforcement gear, industrial gloves and hazmat suits. With UD Prof. Christopher Kloxin (chemical & biomolecular engineering, materials science & engineering) and UD alum Melissa Gordon (now on the faculty at Lafayette College), Wagner explained recent advances with "self-healing" materials.
Near-future plans include launching STF's materials on a November trip to the ISS, where it will be placed outside the space station for a year and then analyzed to see how it fares in that environment.
Undergraduates will have opportunity to be part of STF Technologies' work through the Office of Economic Innovation and Partnership's Spin-In Program, a popular and successful collaboration between UD students and business entrepreneurs who need their engineering, business or policy savvy.
"NASA funding for small-business development has an expectation that space technology will have earth-based benefits, and they generally do," Wagner said.
The project brings many layers of innovation together - linking NASA's missions with the research and innovation produced by Wagner and other researchers and giving students and business owners opportunity to contribute to significant projects, gaining invaluable experience.
"Human exploration of space inspires people to do great things," Wagner said. "And it attracts a lot of interesting, good people."