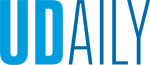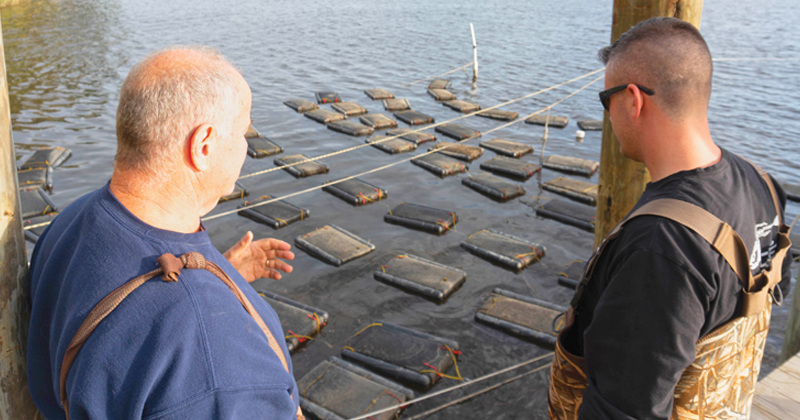 Community engagement
Article by UDaily staff Photo by Mark Jolly-Van Bodegraven March 28, 2023
Committee works to highlight UD's engaged scholarship and collaborative partnership outcomes
The University of Delaware's Carnegie Foundation community engagement reclassification application process began with the creation of a steering committee in February. The first Carnegie Foundation classification was in 2015. That process was led by Lynnette Young Overby, Director of the Community Engagement Initiative (CEI). Since then, many faculty and students have collaborated with CEI to create impactful partnerships and engaged scholarship opportunities.
UD engaged scholars, such as associate professor of art and design Jon Cox, who partners with the Maijuna Indigenous community in the Amazon in Peru, connect people and passions through community engagement partnerships. Last summer, the Maijuna Indigenous community shared its trade and farming practices with the Delaware Teachers Institute. In turn, Cox and his cohort of educators from across Delaware gained insight into how best to teach about the Amazon by experiencing it firsthand. Delaware teachers learned about land rights, sustainability, and the impact of logging and climate change from the Maijuna community.
Over the years, Cox has taught multiple students who have benefited from the learning opportunities provided through the Community Engagement Initiative (CEI). He suggests students who are interested in community engagement apply to be a community engagement scholar or a community engaged summer scholar. Cox recommends that faculty contact the Community Engagement Initiative to access their network and resources. He noted, "I would recommend reaching out to the Community Engagement Initiative. There is a lot of support out there. You can meet other people; you do not have to do it alone or reinvent the wheel."
Learn more about other engaged scholarship work taking place at UD:
The University of Delaware was originally classified as a Carnegie Foundation for the Advancement of Teaching Elective Classification for Community Engagement designated campus in 2015. After years of providing local, state, regional, national and global community engagement partnerships, it is time for UD to renew its Carnegie community engagement classification. The reclassification process and self-study, rooted in recent community engagement outcomes and impact, are now underway thanks to the steering committee's leadership. The final application is due in April 2025.
Defining Community Engagement
The Carnegie Foundation for the Advancement of Teaching defines community engagement as a "collaboration between institutions of higher education and their larger communities (local, regional/state, national, global) for the mutually beneficial exchange of knowledge and resources in a context of partnership and reciprocity. The purpose of community engagement is the partnership of college and university knowledge and resources with those of the public and private sectors to enrich scholarship, research and creative activity; enhance curriculum, teaching and learning; prepare educated, engaged citizens; strengthen democratic values and civic responsibility; address critical societal issues; and contribute to the public good."
This framework guides community engagement outcomes and impacts at UD. The steering committee for reclassification is led by Matthew Robinson, deputy director of the Community Engagement Initiative. Robinson noted, "The application process offers the University the opportunity to assess who we are, how we have advanced since our last application, and where we need to go to fulfill our potential as an engaged university. Earning reclassification is an important indication that the University of Delaware is committed to community engagement." 
The steering committee will work with the UD community and community partners to gather data, outcomes and impact details that will be incorporated into the application process. A mechanism for sharing community engagement will be announced after the working groups have been announced.
Provost Laura Carlson noted, "I believe that the biggest and best ideas come from bringing together partners across disciplines, arenas, communities and continents. Community engagement at UD invites students, faculty researchers and community partners to spend time sharing, researching and, most importantly, thinking together. The Carnegie reclassification application provides UD an excellent opportunity to thoughtfully reflect, assess and expand what community engagement looks like at UD and what it could be in the future."
Members of the steering committee include: Leann Moore, associate director, Community Engagement Initiative; Suzanne Burton, associate dean for the arts and professor of music education in the College of Arts and Sciences; Michael Vaughn, vice provost for Equity; Steve Peuquet, professor emeritus of the Joseph R. Biden, Jr. School of Public Policy and Administration; Nancy Getchall, professor of kinesiology and physiology and professor of women and gender studies and current Faculty Senate president; Michelle Rodgers, associate dean and director of Cooperative Extension and Outreach; Alison Karpyn, co-director for Center for Research in Education and Social Policy (CRESP) and associate professor in the Department of the Human Development and Family Sciences; Heather Kelly, director of Institutional Research and commissioner of Middle States Commission on Higher Education; Matthew Creasy, associate director for leadership development for University Student Centers, Division of Student Life; and Haley Q. Burns, assistant policy scientist for the Joseph R. Biden, Jr. School of Public Policy and Administration.
Two additional members, who serve in leadership positions with community partners, will join the steering committee.
Fourth Annual Provost's Symposium
Learn more about community engagement at UD and at other institutions of higher education in Delaware by attending the fourth annual Provost's Symposium on "The State of Delaware's Higher Education Institutions: Convening to Promote and Develop Sustainable and Impactful Community Partnerships," which will be held from 9 a.m.-3:30 p.m., Thursday, April 20, in the Audion at the Tower at STAR at the University of Delaware. 
The symposium brings together faculty, professional staff and students from UD, Delaware State University, Wilmington University, Delaware Technical Community College and Goldey-Beacom College to discuss their respective institution's role and the collective roles of higher education's community engagement impact in Delaware.
The program will include:
each institution's definition of community engagement, promotion and impact;

panel discussions with engaged scholars and community partners; and

focus on community partners' needs to ensure sustainable and impactful partnerships.
Registration is required for the in-person symposium. Livestream will be available for select sessions. Registration is not required for livestream. 
For more information about the Carnegie reclassification application and the Community Engagement Initiative, contact Matthew Robinson, mjrobins@udel.edu.