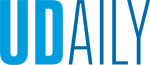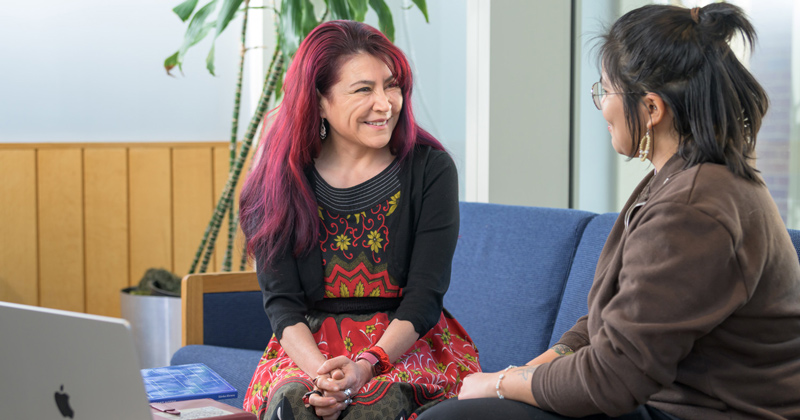 Award-winning community engagement
Article by Margo McDonough Photo by Evan Krape February 23, 2023
UD Professor Carla Guerrón Montero brings anthropology to daily life so students can thrive
"Professor Guerrón Montero is such a light in my life. Her lessons and mentorship have really changed the way I think, and for the better," said Karelin Torres, a 2021 University of Delaware graduate in anthropology. She took a class with UD professor of anthropology Carla Guerrón Montero in her sophomore year and they immediately clicked. "She reminded me of home," said Torres, a first-generation college graduate whose parents were born and raised in Mexico. "To see a Latin female in this position of responsibility was empowering. We need more people who look like us in the classroom.
"I can't say enough about her. From helping me identify a capstone project as a student to career advice now, she has always been there for me."
Guerrón Montero, who also serves as the associate director for the Center for Material Culture Studies, recently was recognized with the Scholarly Community Engagement Award by UD's Faculty Senate and the Committee on Student and Faculty Honors. The commendation notes that her scholarship and teaching on cultures, food, and tourism are fundamentally intertwined with her community engagement.
During her 18 years at UD, she has developed numerous partnerships with local organizations that serve the Latino/a community, including the Latin American Community Center, Voices without Borders, Holy Angels Church, St. Francis Hospital and the Food Bank of Delaware. In every case, students are an integral part of these partnerships, learning from their experiences while contributing to initiatives around literacy, food and nutrition, immigrant rights and access to healthcare.
Guerrón Montero's overarching goal is for her students to gain a better understanding of the deep-rooted systemic issues that perpetuate inequalities in the Latino/a community. "While I want my students to be active citizens, I invite them to think about radical transformations rather than cosmetic solutions," she said.
Current projects on her plate include co-hosting a weekly radio show, Entre Nosotr@s, with Charito Calvachi-Mateyko, president of the Votamos, We Vote Coalition. The show, which airs on FM 93.9 LAZMX, features the stories of documented and undocumented Latino/a migrants. "The show works to address pressing and structural problems in Delaware's Latino/a communities," Guerrón Montero said. Torres is a research assistant for the show, preparing background material and interview questions each week.
Guerrón Montero also is working on a book commissioned by the Delaware Hispanic Commission. True to form, she has engaged current and former students in this project, offering them the opportunity to interview Latino/a community leaders and use qualitative research methods to transcribe, code and analyze these interviews. Margie Masino, who earned her UD undergraduate degree this past May at the age of 71, said that working on this book has been a high point in her life.
"I have to pinch myself. To think I am doing research for a University of Delaware anthropology professor — it's a thrill," Masino said. "It's just the way that Professor Guerrón Montero always is. She gets everyone involved and makes you feel that your contributions are valuable.
"Beyond that, her courses help her students recognize important issues in our community and worldwide. In the 'Food, Gender and Culture' class, she opened my eyes to the depth of food scarcity here in Delaware."
As a cultural applied anthropologist, Guerrón Montero said that she sees her work as an essential political responsibility.
"One of my pedagogical objectives is to make sure my students uncover how the world operates 'outside' the academic world," she said. "I am committed to de-exoticizing anthropology and make it very clear that anthropology can truly contribute to making the world a better place."