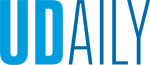 UD Board of Trustees holds semiannual meeting
Article by Amy Wolf Photos by Kathy F Atkinson February 07, 2023
President Assanis highlights University achievements and looks toward the future
University of Delaware President Dennis Assanis highlighted many of the accomplishments of the University and also shared insights on the path forward at the semiannual Board of Trustees meeting on Dec. 6.
"We have a great foundation," Assanis said. "But I always say, when you're winning, that's the best place to challenge yourselves, to think about the future, and to think how you can get better. We cannot be complacent."
Assanis noted many of the memorable moments from the 2022 fall semester, including Twilight Induction, the Veterans Day celebration on The Green, musical and theatrical performances, and athletic competitions. He also highlighted several large research projects, the University's economic impact on the state and region and the upcoming centennial anniversary of UD's study abroad program, which was the first in the nation.
"We are back in person, and we are rediscovering what an amazing experience we've continued to offer to our students and faculty and the staff and everybody in the community," Assanis said. "We're so proud of everybody who has contributed to that."
Assanis focused most of his presentation on describing how the University's new strategic plan — which trustees approved in March after an institution-wide planning process — is being brought to life.
"We developed the 'Forward and Forever' strategic plan with involvement of the community at all levels — a great deal of stakeholders contributed — and so this is our shared vision for the future," Assanis said. "And now we are having fun with executing that vision and operationalizing our strategic plan for growth. The University of Delaware offers a phenomenal environment for learning and for growing, but we need to continue to think how to get better."
The University, Assanis said, is developing a comprehensive enrollment management plan that will identify and create an ideal mix of students, including undergraduate and graduate, domestic and international, in-state and out-of-state, and in-person or online, among other considerations.
Assanis said he was pleased with the increases in undergraduate and graduate applications to the University this year. Undergraduate applications have doubled since 2016, and graduate applications are up 130% since last year. Both continue to grow in diversity and in international participation.
"Enrollment management is an art and science at the same time. We have many things to consider," Assanis said. "As part of these conversations, we're really trying to determine what's the optimal size of our institution, potential facilities we need, and recruitment strategy."
Expanding and elevating the student experience is one of the University's top priorities, Assanis said. Examples of that include creating the UD Connect app, continuing to enhance campus safety measures, promoting mental health and wellbeing, and building Blue Hen pride through athletics, among other items. A student experience master plan is being developed with student input to advance student success, pride and resources.
"There is a broad commitment to student success across the entire institution among faculty and staff, and also a strong sense of pride among students and families at UD," Assanis said.
Also, a faculty hiring and retention plan is being developed to strategically grow the faculty in alignment with enrollment and other resources needs. UD has added about 100 faculty positions since 2016. With new members and replacements, about a third of the University's faculty have come to UD in the past six years, bringing fresh energy and perspectives and enhancing existing excellence.
"That's pretty amazing for higher ed institutions in the U.S. and will really help us to continue to innovate, continue to be leaders, and continue to dream of new areas," Assanis said. "Without rejuvenating our strong intellectual capital, you cannot accomplish any of the rest of the things that I talked about."
Equally exciting, Assanis said, is continuing to reimagine the University's physical capital. The full opening of the Fintech Innovation Hub is anticipated for the summer of 2023. "Building X," which will replace McKinly Lab and provide research and teaching spaces for multiple departments including biology, psychology, neuroscience, physics and quantum science, is scheduled to be completed in the fall of 2024.
Delaware First: The Campaign for the University of Delaware is nearing its $1 billion goal, Assanis said. Contributions from more than 107,000 donors have supported 455 undergraduate scholarships, 43 professorships and chair funds, 89 fellowships and graduate funds, 176 program and research funds, and support for multiple facilities. At the end of the campaign, the University will continue raising funds to support students, academic programs, research and modern facilities, he said.
During his presentation, Assanis also shared that UD advanced four slots to the rank of No. 89 among the nation's best overall universities, according to U.S. News & World Report. Among top public national universities, UD ranked 38th. Additionally, the University's undergraduate chemical engineering program was ranked second in the nation, the highest U.S. News ranking in the program's history.
"As we continue to improve our impact and quality of our programs and academic excellence, the rankings catch up with us," Assanis said. "We continue to remain an undervalued stock, and I hope that we'll see even bigger moves in the future."
During the meeting, Yushan Yan, Henry Belin du Pont Chair of Chemical and Biomolecular Engineering, gave a presentation on the newly launched Center for Clean Hydrogen, which will accelerate the transition to clean energy by reducing the cost of hydrogen and hydrogen-related technologies.
"Clean hydrogen will work together in tandem with clean electricity to remove 80% of all the carbon emissions we have today," Yan said. "We want to establish Delaware as a global leader in clean hydrogen. It's going to be locally integrated and then globally recognized. Delaware is well positioned to achieve this."
Board action
At the meeting, trustees approved several resolutions, including:
approving new named professorships, promotions and tenure decisions;
approving the STAR Tower ninth floor fit-out and authorizing the administration to take any further action deemed necessary to implement the design and construction of the project;
approving the permanent status of the World Scholars Program;
approving the permanent status of the applied molecular biology and biotechnology major; and
recognizing gifts to the University.
Also at the meeting, Kathleen S. Matt, recently retired dean of the College of Health Sciences, and John Brennan, assistant vice president of communications and marketing, were awarded University of Delaware Medals of Distinction. The highest non-academic award bestowed by the Board of Trustees, the medal recognizes individuals who have made humanitarian, cultural, intellectual or scientific contributions to society, who have achieved noteworthy professional success or who have given significant service to the University, community, state or region.