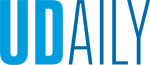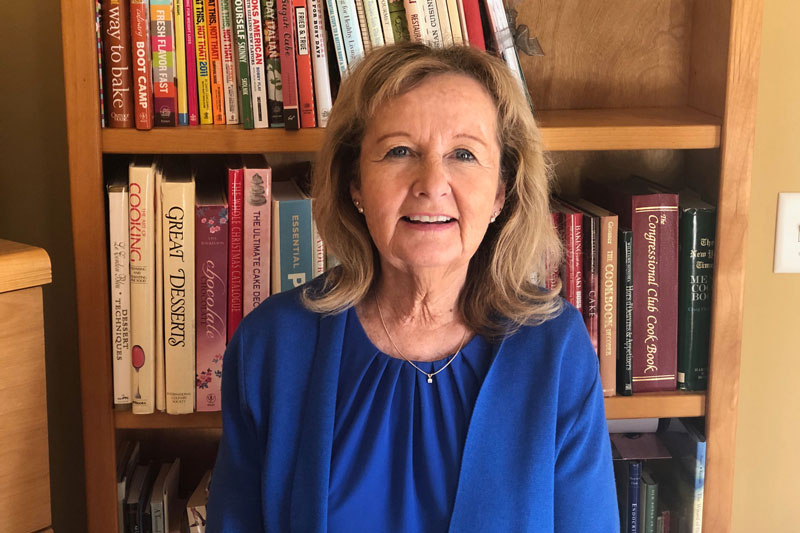 Kathleen Matt announces retirement plans
Article by UDaily staff September 08, 2021
CHS dean will serve through current academic year
Kathleen S. Matt, dean of the University of Delaware College of Health Sciences (CHS) since 2009, has announced her plans to retire after the 2021-22 academic year. An alumna of UD, Matt also serves as professor of psychological and brain sciences and professor of kinesiology and applied physiology.
"As the dean of CHS, it has been an honor and privilege to work with the many dedicated and innovative students, staff and faculty in the college," Matt said. "This position has allowed me to work on strategic initiatives that bring together academics, business leaders, community members and government officials to work as a team to solve societal issues. Most importantly, I've been able to watch our students learn, grow as individuals and become the future of healthcare."
A national search is planned to identify the college's next dean.
UD President Dennis Assanis said, "Kathy Matt is an inspirational leader whose passion, drive, focus and team-building skills have truly transformed our College of Health Sciences. Her efforts have had a lasting effect on our students, the community and the field of healthcare itself. Her vision, determination and advocacy are matched only by her devotion to UD, her college and its faculty and students. We are most grateful that she will be serving one more year as dean while we search for her successor. Both Eleni and I wish her well in her well-deserved retirement."
Provost Robin Morgan noted, "Kathy has been an integral part of the UD community since she became dean 12 years ago. I had the honor and privilege of working as her colleague when I was dean of the College of Agriculture and Natural Resources, and again in my role as provost.
"Kathy is a true visionary, a tireless advocate for students and a great supporter of faculty and staff," Morgan said. "Her devotion to a progressive health care system and educational opportunities for future health care workers is unrivaled. Having the chance to see her leadership during our COVID response only reinforced to me her complete commitment to affordable, accessible and responsive health care. Although Kathy will retire from UD, I have no doubt that she will continue to invest her energy and her expertise in the health sciences."
During Matt's tenure, the College of Health Sciences has seen significant growth in its departments, programs, enrollment and faculty. The college's departments have increased from three in 2010 to seven departments, and graduate programs have expanded from nine to 25. Three CHS programs – Physical Therapy, Kinesiology, and Communication Sciences and Disorders – are nationally ranked in the top 10.
The college's majors are among the most popular among students, and recruitment of undergraduate and graduate students to CHS programs consistently exceeds enrollment caps. Since 2010, the number of undergraduate students has increased by 40%, and graduate student enrollment has grown by 51%, with faculty numbers up by 55%. Student success in completing clinical exams exceeds the national average.
Scholarship and research funding for the college is rated in the top five by the National Institutes of Health in terms of research funding for colleges of health sciences.
Under Matt's leadership, the college worked closely with the University's administration to construct the first new buildings on the University's Science, Technology and Research (STAR) Campus. The addition of approximately 170,000 square feet of space brought CHS much needed research, simulation and clinical space, enabling the addition of patients to research and training programs and enhancing the college's ability to translate research knowledge into improved clinical care and innovations that have impacted the lives of individuals in the community and across the state.
Speaking of the STAR Campus, Matt noted, "STAR campus is a physical manifestation of the importance of interdisciplinary and translational research. This would never have been possible without our community business partnerships and help from local architects, designers, builders, etc. Together, we advanced the University's vision to translate knowledge and research into improved clinical care and innovations that impact the lives of people everywhere."
In 2020, the New Castle County Chamber of Commerce awarded Matt its Lifetime Achievement Award, recognizing her tireless work in developing the STAR Campus. At that time, Delaware Gov. John Carney praised Matt for the depth of her contributions to advance the healthcare workforce in Delaware and develop the STAR Campus as a hub of innovation.
Before coming to UD, Matt served as associate vice president for biomedical affairs and clinical partnerships at Arizona State University, where she was also the Franca G. Oreffice Dean's Distinguished Professor of Kinesiology. Her research has been funded by the National Institutes of Health, the National Arthritis Foundation, NASA and the Arizona Center for Disease Control.
She earned both her bachelor's and master's degrees in biology at UD and received her Ph.D. in endocrine physiology from the University of Washington, Seattle.