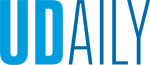 UD fuels Delaware's economy with $3.2 billion impact: youtube.com/watch?v=0DbtdAhcgzw
UD's $3.2 billion economic impact in Delaware
Article by Mike Chalmers Photos by Evan Krape and Kathy F. Atkinson | Video by Ally Quinn November 03, 2022
New report quantifies UD's extensive benefit to state and region
From a cup of coffee to a multi-million-dollar construction project, spending by the University of Delaware and its students, employees, visitors and alumni — plus the ripple effects of those dollars — is a massive driver in the local economy.
In total, it's a $3.2 billion impact throughout Delaware, according to a new report that quantifies UD's economic footprint. That impact supports more than 26,000 jobs in the state.
"We know that UD has a life-changing impact on our students, so we are also proud to play such a significant role in the economic health and future of the entire Delaware community and beyond," said President Dennis Assanis.
Assanis noted that the report underscores UD as a good investment, both for its students and the public:
Blue Hen alumni living and working in Delaware collectively earn an additional $1.2 billion a year, thanks to their UD education.

For every $1 that the state invests in UD through its annual operating budget appropriation, the University generates $23 in the economy.
The new report, which is an update to a 2018 study, was conducted by Econsult Solutions Inc. of Philadelphia. The firm points out that UD's impact on the economy is on top of its many harder-to-quantify benefits to the state and region. These include education, research and outreach services that improve the lives of individuals and strengthen communities, as well as artistic performances, athletic programs and other opportunities that enrich society for everyone.
Assanis noted that UD's Science, Technology and Advanced Research (STAR) Campus is a major hub of innovation and economic growth for the state, with more than 3,000 people now working there.
"The STAR Campus is a vibrant and expanding community of interdisciplinary innovation and job creation that benefits our entire region," Assanis said. "We're building the research university of the future at the STAR Campus, so the potential is truly limitless."
The benefits of a strong economy carry over into other aspects of life in the state, including better educational and healthcare outcomes for residents.
The economic impact report is based on data about UD's enrollment, employment, visitors, alumni base and spending on operations from the 2021-22 fiscal year, as well as an annual average of spending on capital projects from the past four fiscal years.
Using established economic modeling developed through research and testing, Econsult Solutions then analyzed how those dollars circulate in the economy. For example, when UD employees buy groceries, they support jobs at the store, and those workers in turn support other jobs through their own spending.
The cumulative result is an interconnected web of economic activity that stretches far beyond campus. The report found:
UD's students and roughly 775,000 visitors a year inject about $167 million in annual spending in Delaware.

Spending by UD to maintain, enhance and expand classrooms, labs and other facilities supports about 1,140 jobs a year in Delaware's construction industry and related sectors.

The higher incomes of UD alumni in the state support about 6,200 jobs.

The largest impact category is UD's day-to-day operations, which have a $1.5 billion impact supporting 16,700 jobs in the state.

UD's economic impact generates more than $97 million in state tax revenue.
The University's economic impact extends beyond Delaware's borders, as well. Putting the state in the broader context of the Northeast Corridor — roughly the area from New York City to Washington, D.C. — UD has a total $5.4 billion impact in the region, which supports more than 35,000 jobs, the report found.
In the fall 2022 semester, the University has 18,022 full-time undergraduate students and 3,638 full-time graduate students. UD offers more than 150 bachelor's degree programs and about 130 graduate degree programs. The University has about 4,500 employees, including about 1,300 full-time faculty members. In addition to the main campus in Newark, UD has educational and research facilities in Wilmington, Dover, Georgetown and Lewes.