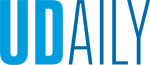 Expanding DENIN's reach
Article by Karen B. Roberts Photos by Evan Krape, Karen B. Roberts and courtesy of Therany Gonzales and Nina David | Photo illustration by Jeffrey C. Chase April 21, 2023
Delaware Environmental Institute announces 2023-25 Faculty Fellows
Editor's note: The University of Delaware is joining the more than 1 billion people, governments, institutions, and businesses who participate in Earth Day — Saturday, April 22 — to recognize our collective responsibility and to help accelerate the transition to a brighter, greener, and more equitable future for generations to come.
The Delaware Environmental Institute (DENIN) at the University of Delaware has worked for nearly 15 years to safeguard the environment by advancing interdisciplinary research, knowledge and solutions to environmental issues. DENIN also is a source for interdisciplinary environmental expertise and a training ground for future environmental leaders.
Now, DENIN has selected three UD professors — Jon Cox, Nina David and Kent Messer — to augment this effort as 2023-25 Faculty Fellows.
During the two-year appointment, Cox, David and Messer will lead initiatives to expand environmental research, enhance public understanding of environmental issues and connect with community stakeholders.
The program is an extension of DENIN Director Holly Michael's vision for expanding the institute's reach across campus and in the community by engaging faculty in ways that reflect their interests, while growing DENIN in multiple directions.
"Jon, Nina and Kent bring diverse talents and new dimensions to DENIN," said Michael. "Their work will reverberate across the broader environmental community, and we are thrilled to have the opportunity to work more closely with them."
Faculty fellows receive $15,000 per year in financial support to explore research, community or policy solutions to environmental problems. They also gain access to logistical expertise within DENIN. Read below to learn more about their individual projects.
DENIN Faculty Fellows 2023-25
Jon Cox is an associate professor of art and design and a committed environmentalist. A community-engaged scholar, Cox's research focuses on connecting people and passions through community partnerships. For instance, his work with the Maijuna Indigenous community in the Amazon in Peru led to new insights about the community's trade and farming practices that informed Delaware educators building lesson plans for teaching about the Amazon.
As a DENIN Faculty Fellow, Cox plans to connect art, environmental conditions and community through the lens of mining. He is planning an interdisciplinary multimedia experience (photos, films, speakers, etc.) bridging art and science to address climate and environmental justice issues by amplifying the voices of Indigenous and underrepresented communities impacted by extraction. Open to the public, the exhibit will be offered in English and Spanish, in cooperation with University Library, Museums and Press. It will include express opportunities for students and teachers at K-12 schools in Delaware to engage with the artwork, artists and film screenings.
"I hope this multimedia experience will be a catalyst for others to learn more about the mining industry and arrive at creative solutions to mitigate the environmental injustices in communities directly impacted by extraction," said Cox.
Nina David, associate professor and director of the energy and environmental policy programs in the Joseph R. Biden, Jr. School of Public Policy and Administration, has a background in urban planning, architecture and environmental science. She is planning to create a DENIN Communities of Practice initiative that will connect policymakers, community stakeholders and UD researchers to foster engaged scholarship that can impact policymaking and directly respond to problems identified by communities on the ground. This will involve assessing the needs of faculty, staff and other external stakeholders to explore what interests and University-community collaborations already exist, with an eye for where additional groups could be formed or fostered across research, teaching and service to forge a robust and self-sustaining infrastructure around environmental research.
"As scholars, we all want to produce work that has an impact and, increasingly, granting agencies are recognizing and prioritizing scholarship that responds to stakeholder needs," said David. "The goal of this initiative is to create engaged research opportunities in the deepest sense. This means laying a foundation and facilitating collaborations that can lead to long-term systematic partnerships with stakeholders rather than entering into one-off agreements right when requests for proposals (RFPs) for grants requiring community collaborations come along."
Kent Messer, S. Hallock du Pont Professor of Applied Economics and director of the Center for Experimental and Applied Economics, is a behavioral economist specializing in land and environmental conservation, among other things. Messer will focus on expanding foundation-funded work at DENIN centered on a wide array of environmental issues. Some areas of interest for DENIN include coastal processes that interact with climate change, sea level rise and coastal resilience, and solutions to per-and polyfluoroalkyl substances (PFAS), the forever chemicals found in items, such as firefighting foam, plastic coatings, shampoos, among other things, that show up in soils, well water and other areas of the environment and are historically difficult to break down. Through these and other efforts, Messer hopes to help enhance DENIN's global reputation for environmental research and partnership, while offering rich opportunities for student engagement in research.
"DENIN is well position to expand its reach and impact. I am thrilled to be working with the leadership of DENIN to help amplify the environmental research and solution development at the University of Delaware," said Messer.