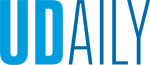 Delaware high school students gain experience in a UD plant biology laboratory.: youtube.com/watch?v=BmVtiqBGHn8
Early growth in plant science
Article by Kate Zincone and Dante LaPenta Photos by Kathy F. Atkinson and courtesy of Teclemariam Weldekidan | Video by JT Maher and Kate Zincone September 21, 2022
Long after his first UD internship, Ron Ferriss gives Delaware high school students a memorable research experience
When University of Delaware alumnus Ron Ferriss was a college sophomore in 1972, he wasn't sure where his studies, much less his career, were headed. Ferriss had the knack for science, but hadn't found his direction. Then, on the first day of his agronomy course, UD professor Merle Teel mentioned a research internship in his lab. The second that class ended, Ferriss darted up the aisle to volunteer.
"It wasn't necessarily the topic. It was his passion," said Ferriss, a UD Class of 1975 graduate. "The experience led me down a path of plant genetics that launched my career."
Through Teel's guidance and enthusiasm, Ferriss became hooked on plant science. The first internship led to a second with Professor Susan Sullivan and then a third with Pioneer Seed Company, which solidified his desire to become a plant geneticist. Armed with a bachelor's of science degree in plant science and multiple research experiences on his resume, Ferriss launched into what would become a long, successful career in plant breeding.
Ferriss has no doubt that his first UD internship was the single most meaningful step in setting his career direction. When he wanted to give back to his alma mater, he reflected on how critical early internship experiences were in molding his scientific mind.
"If students were like me in high school, most of them don't have a clear direction on their career. They are curious and striving to develop that knowledge. That's where I was," Ferriss said. "Your first internship in particular helps to narrow your direction. It gives the student a taste of what research and development is all about. If they are hooked, the experience quickly sets their direction. If they aren't, at least it crosses off their direction toward something else."
A half century after Ferriss strode to the front of the classroom to become Teel's intern, Dheeraj Danthuluri and Raphael Kim were getting a similar research experience with Erin Sparks, an assistant professor of plant molecular biology in the College of Agriculture and Natural Resources. There was one difference; the pair was getting memorable exposure to plant science research even earlier than Ferriss did. After all, they were still in high school. Ferriss' philanthropic giving made the internship experience possible.
The duo began as summer interns and, much like a young Ferriss, were hooked. They requested to continue throughout the school year to which Sparks readily agreed. Danthuluri and Kim brought with them the interest and eagerness that Sparks covets in a research setting.
"They are truly a joy in the fact that they bring enthusiasm and energy into the lab," Sparks said.
The Department of Plant and Soil Sciences' professor insists that students don't need a particular interest in plant science; they simply must come with an aptitude for learning and an interest in leading an experiment.
"Working with them to help them think through the problems, and to come up with their own solutions and their own suggestions, as they work through the process is a big shift," Sparks said.
For high school students, the transition is significant from predictable, in-class laboratory work to the more abstract and unpredictable outcomes of real-world research in a professional lab. Sparks builds a strong foundation in both research and plant science, helping them to grasp a clearer understanding of the topics they might want to study in college and beyond.
"This is for them to find their own answers and to understand that we don't necessarily know the outcome," Sparks said. "If we did, we wouldn't necessarily be doing the experiment."
Now retired after a successful career in plant breeding, Ferriss is thrilled with the internship program in the Sparks Lab, which gives aspiring scientists an early, hands-on look into plant science. So is Sparks.
"It's indescribable, this contribution and how [Ferriss] has changed these students' lives, and opened their minds to a new possibility and new careers that they had not been considering before they started this internship," Sparks said.
Ferriss said he is a firm believer that internships are critical in opening students' minds and building their networks. Thanks to his contributions, the laboratory experience piqued Danthuluri and Kim' interest in plant science, a discipline that is critical in feeding the world while protecting the planet.
"As we look at the food production today, there is a worry about how climate change will impact it," Ferriss said. "There needs to be greater research and development applied to food production if we are going to sustain our life going forward."
Digging into the research
The aspiring scientists tackled botany research questions throughout the experience.
Danthuluri investigated the impact of planting density on the flowering of corn, surveying how much corn could be successfully grown in a single area. He concluded that competition elicits a shade response, meaning when corn is grown closely together, the plants shade one another. The shade encourages each plant to compete for sunlight to grow just as strong as those already accessing the most sun.
This research question was one that Danthuluri, now a high school senior with interests in microbiology and molecular biology, could only tackle with the resources found in a professional laboratory.
"They had much greater and advanced technologies and facilities, so this really prepared me for my future," he said. "It really showed me the value of communicating and collaborating with other people.
Kim added, "Since this is my first independent research project, I hadn't realized how much time would need to be put into the experiment, so I feel like I've learned a lot from that."
Ferriss fondly remembers traveling with Teel to a research station in Millsboro — visiting farms, conducting research and having wonderful conversations about science. Fifty years later, Sparks filled the same role as Teel, providing the mentorship that will give Newark residents Danthuluri and Kim the knowledge and confidence needed to prepare for meaningful scientific careers.
New students in the lab
After reading about how meaningful the internship experience was for Danthuluri and Kim, Ferriss jumped back in to sponsor two new students — Therese Kim and Taran Kermani. A senior at Charter School of Wilmington, Kermani is interested in a career in biological research. Kim, a junior at Newark Charter High School, is interested in biology and environmental science.
Under the guidance of Sparks and UD scientist Teclemariam Weldekidan, the pair spent the summer in the outdoor field laboratory to study the effect of artificial selection for adaptation of tropical corn. Among other projects, the students learned the basics of plant breeding by making cross pollinations and collecting agronomic data.
"It showed me the ignored and neglected but pressing concern of how to feed the rapidly growing world population in spite of the decreasing land area and limited resources, a mounting
issue I'd never considered before," Kim said. "It taught me that the way to save the world is through plant breeding and increasing crop yield, one generation at a time."