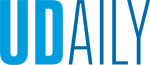 For the Record
Article by UDaily staff September 09, 2022
University community reports presentations, publications, honors
For the Record provides information about recent professional activities and honors of University of Delaware faculty, staff, students and alumni.
Recent presentations, publications and honors include the following:
Presentations
H. Perry Chapman, professor emerita of art history, will speak at the Center for Advanced Studies in the Visual Arts in Washington, D.C., as part of its upcoming Fall Colloquim Series. Her talk on "Rembrandt's Art History: Rivalling Rubens" is scheduled at 4 p.m., Thursday, Sept. 29, in the West Building Lecture Hall, and it also will be livestreamed.
Publications
Dr. Jennifer Trivedi, assistant professor of anthropology and Disaster Research Center core faculty, was recently featured in a Bloomberg Law article titled "COVID Pay Has Ripple Effects in Today's Overtime Cases," She also coauthored a journal article for the Human Organization: Journal of the Society for Applied Anthropology titled "Imagining an Ethnographic Otherwise During an Epidemic."
Christine Grogan, assistant professor of English at the Associate in Arts Program (AAP) Dover campus, recently published the article "Kay Boyle and the 'Jewel of Inconsistencies'" in ANQ: A Quarterly Journal of Short Articles, Notes and Reviews.
Heinz-Uwe Haus, professor of theatre, published in Lumina Lina (New York, March 2022) a review of a collection of 10 short autobiographical stories by the German-American writer Gabriele Eckart,titled The quest for memory versus the impact of yesteryear in Gabriele Eckart's "Havelobst." The book provides, like her memoir Vogtlandstimmen (reviewed by Haus in Symposium, New York, January 2022; both books published in German by Königshausen & Neumann, Würzburg 2021), unique insights in mindsets and behavior developed in a closed society of communist order. Each single display grasps historical, political and social context – "provokes", as Haus writes, "'V-effects' (Verfremdungseffekte) in the reader's mind, confirming best dialectical mode of action." Since Eckart escaped from East Germany two years before the fall of the Wall and emigrated to the U.S., her insider knowledge and experience of the regime guides her search to come to terms with the scarves of the past. Her poetry, novels and essays are devoted to topics and events of that time, which changed her mind and life forever. Her shared memory of a lived experience recalls attitudes and events familiar to her compatriots.The review analyzes how contemporary memory discourses are not primarily about memory, but rather about interpreting history: 'history' constantly being rewritten/restort/rebuild, even with the very images before the reader. Haus writes, "That is the way, how our memory stays true: It must be used.The search for the 'use value' (Gebrauchswert) is a challenge for the author and the empowered reader/listener as well. Both together create the playground to discover insights / layers / tasks of the pictured people / social imprint and situations unknown / unexpected / indistinct until their presentation / en-acting."
Honors
The American Geophysical Union (AGU) named UD faculty member Rodrigo Vargas the 2022 recipient of the Piers J. Sellers Global Environmental Change Mid-Career Award. The annual honor recognizes outstanding contributions in research, educational or societal impacts in the area of global environmental change, especially through interdisciplinary approaches. The award is named to honor the work and life of Piers J. Sellers, an accomplished astronaut, AGU fellow and member of the Global Environmental Change Section who pioneered vegetation and carbon modeling. AGU supports a global community of individuals and organizations interested in advancing discovery in Earth and space sciences and its benefit for humanity and the environment. Read more about the honor on the College of Agriculture and Natural Resources website.
Brad Thompson, assistant professor of math at the Associate in Arts (AAP) Dover and Georgetown campuses, was recently awarded a fellowship with the American Statistical Association. Thompson's fellowship is specific to the ASA's Section on Statistics and Data Science Education and is awarded to two educators each year, one in K-12 and one in higher education.
To submit information for inclusion in For the Record, write to ocm@udel.edu and include "For the Record" in the subject line.