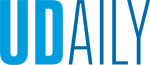 COVID-19 update: Stay protected
Article by UDaily staff Photo by Evan Krape September 07, 2022
Updated bivalent booster available at Sept. 9 clinic; masks no longer required in classes after Friday
The Centers for Disease Control and Prevention (CDC) now recommends that individuals get the updated bivalent COVID-19 booster that specifically targets the Omicron subvariants BA.4 and BA.5 – the Pfizer BioNTech for those ages 12 and older and Moderna for ages 18 and older. According to the CDC, these updated boosters help "restore protection that has waned since previous vaccination by targeting variants that are more transmissible and immune-evading."
At this time, the University of Delaware is recommending individuals receive the updated bivalent COVID-19 booster when they are eligible. Officials will continue to review data prior to making any further determinations pertaining to campus requirements.
The new bivalent vaccines will be available at the COVID-19 vaccination clinic, scheduled Friday, Sept. 9, at Pencader Dining Hall. Registrations are now being accepted. The updated booster is also widely available at area pharmacies.
For now, the University continues to require all students to have a COVID-19 vaccination plus one booster or they must request an exemption. All developments and/or guidance from public health authorities is being monitored closely, and any changes to relevant requirements will be widely announced.
As a reminder, the temporary masking requirements announced for the beginning of the semester expire at the end of the day on Friday, Sept. 9. Until then, masks must be worn in all classrooms, research laboratories and on UD transportation. Instructors and those presenting in classes may remove their masks during active instruction or when presenting if they are more than 6 feet away from others. Masks will continue to be required in all healthcare and clinical spaces after Sept. 9.
All members of the UD community may choose to wear a mask at any time in all campus settings. Masks should be worn by anyone with symptoms of COVID-19, as well as anyone with an exposure to someone with COVID-19.
For those who want to get tested, Curative's COVID-19 testing trailer is available on the north central Green near Main Street from 10 a.m.-5 p.m., Mondays through Saturdays, throughout the semester. Registration is available here.