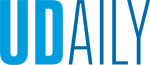 Test for COVID-19 this fall on campus
Article by Emergency Management August 29, 2022
Testing trailer on north central Green Mondays through Saturdays
Get the fall semester off to a great start and take advantage of free and convenient testing for COVID-19 on the University of Delaware campus.
Curative's COVID-19 testing trailer will be located on the north central Green near Main Street, offering testing from 10 a.m.-5 p.m., Mondays through Saturdays, throughout this semester.
Obtain more information and register here: Curative COVID-19 Testing | University of Delaware | Curative.
This testing is open to all members of the campus community, as well as the general public.